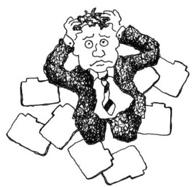 September 1, 2010 the FDIC issued a Consent Order to Main Street Bank, Kingwood, Texas "...with the STIPULATION, the bank consented, without admitting or denying any charges of unsafe or unsound banking practices or violation of law or regulation, relating to management effectiveness, loan and lease review rating."
Perhaps the strongest consent is the replacement of Thomas Depping as CEO, as the bank is given 90 days to find:
"A Chief Executive Officer with a demonstrated ability in managing a bank of comparable size and with experience in upgrading a low quality loan and lease portfolio.
a. Implement the provisions of this order
b. Act to restore the Bank to a safe and sound condition; and
c. Act as the "principal executive officer" of the Bank under Texas Financial Code 33.103 and 33.106" (1)
The Consent Order required a "strategic plan to the Regional Director and Commission for review and comment" as well as other conditions in 60 days, 30 days of each calendar quarter the results, and review by the Regional Director and the Commissioner 30 days after the end of each calendar year. The first order replacing the CEO, meaning Depping, was to take place 90 days after September 1, 2010.
Leasing News has attempted to learn the status regarding the following of the FDIC Consent Order but has found not such report on line and inquiries have not been able to find current information either. The bank did not return calls for information.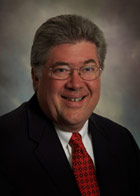 Tom Depping, Chairman, Main Street Bank
(photo: Main Street Bank)
The Main Street Bank web site shows Depping as Chairman of the bank, but what is new is he is listed as Chairman and Chief Executive Officer of MS Financial (the bank holding company.) No longer is he listed as CEO of the bank nor identified as such under his photo from the web site.
https://www.msbanktx.com/Pages/Public/Management.aspx
The latest news on web site is dated December 8, 2008, announcing "...that its new Professional Practice Finance Division will build on the current healthcare customer platform to provide financing for Physicians, Dentists, Veterinarians, Optometrists, CPAs and other practice professionals." Ironically, it is reported these are the unsecured loans that brought the consent order from the FDIC.
https://www.msbanktx.com/Pages/Public/News.aspx
 
In 1999, Thomas Depping, then CEO of First Sierra, told the Houston Business Journal:
By owning a bank, First Sierra will be able to "access our 50,000 to 60,000 customers and supply them with a broad range of banking products through the Internet," says Depping.
"Our goal is to be the top Internet business bank in the country. This will be the only operation of the holding company," he says.
http://www.bizjournals.com/houston/stories/1999/04/26/newscolumn5.html
 
Reportedly the application was denied. In 2004 he entered the banking field with Main Street National Bank, later changing its name to Main Street Bank, which today has four offices, two in Kingwood and one each in Cleveland and Humble, Texas.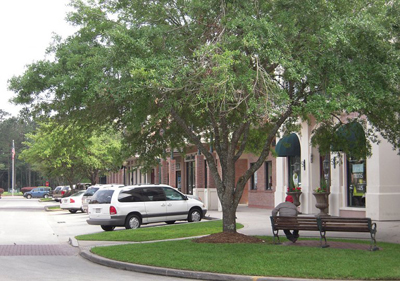 Kingwood Town Center, 23 miles north of Houston
"Kingwood, also know as the "Livable Forest," was created by the Friendswood Development Company in 1971 and has grown rapidly since. The new community was named "Kingwood" after King Ranch, one of the original developers before being bought by the Friendswood Development Company. Now (2005) Kingwood has a population of about 65,000, and has almost 200,000 people living within a ten mile radius."
http://www.kingwood.com/community/
 
The latest financial information available on Main Street Bank comes from the December 31,2010 FDIC report which reveals the bank is down 40 employees, apparently the original group that saw the leasing and commercial loan department, including Executive Vice-President Bob Fisher, CLP, let go, now Small Business Banker, Bank of America
Bank FDIC report December 31, 2010 compared to December 31, 2009 shows total assets going from $448 million to $349.7 million, and net loans and leases decreasing from $381.8 million to $269.7 million with total insured deposits going from $388.3 million to $291.5 million.
While these numbers show a decrease, the bottom line is the total equity capital increased from $41.99 million to $46.83 million, indicating changes at the bank were positive, including less charge offs.
Net charge offs went from $7 million year-end 2009 to $3.4 million 2010, primarily with commercial and industrial loons $2.2 million and lease financing receivables 1.15 million compared to $4.2 million in commercial and industrial loans the year before and $2.7 million year-end 2009.
The 2010 charge offs would have been higher, actually $5.7 million, according to the FDIC, but Main Street recovered almost $1.1 million in commercial and industrial loans, and $1.2 million in lease financing receivables. There also were not real estate losses.
In additional positive news, from a loss of $1.85 million the year before, Main Street had a profit of $4.8 million and improved its Tier 1 risk-based capital to a very strong 16.15% and Total risk-based capital to 17.43%
(1)FDIC Consent Order:
http://www.fdic.gov/bank/individual/enforcement/2010-07-28.pdf