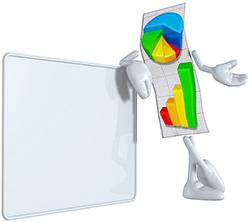 As noted in Tuesday's edition, Westside Community Bank was the first to fail this year. (1) In 2012, three banks had closed in the same time period.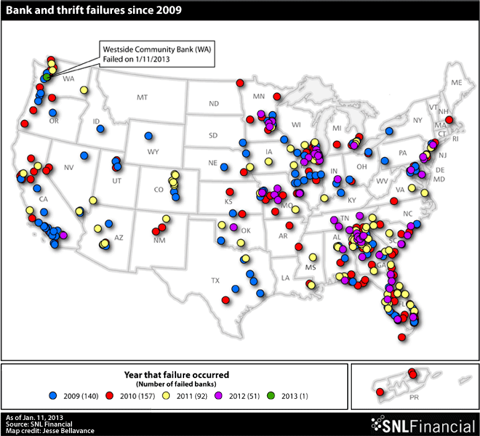 In the failure of Westside Community Bank there was no "loss-share agreement." The charge offs were primarily in nonfarm/nonresidential properties, followed often by commercial and industrial charge offs. The cost to the Deposit Insurance Fund (DIF) will be $20.3 million.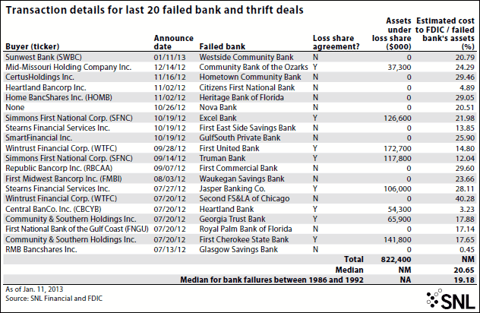 Last year loss-share agreements with the buyers was 20 of the 51 closed banks. In 2011 it was 58 of the 92 closed banks.
The median cost to the deposit insurance fund at the time of announcement as a percentage of the failed banks' assets was 21% in 2013, 21% in 2012 and 23% in 2011.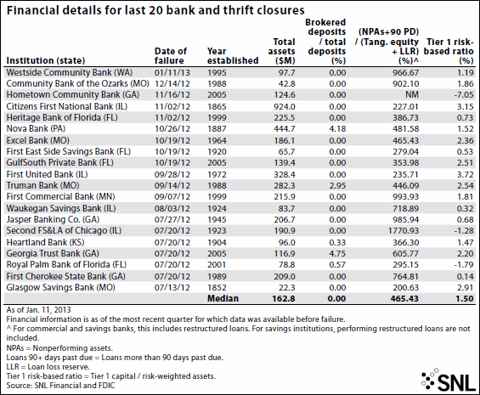 (1) Bank in Washington State First to Fail in 2012
http://leasingnews.org/archives/Jan2013/1_15.htm#beat
Disclosure: I have no positions in any stocks mentioned, and no plans to initiate any positions within the next 72 hours.