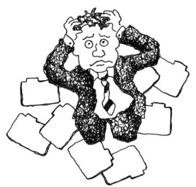 Covenant Bank, Chicago, Illinois, was closed with Liberty Bank and Trust Company, New Orleans, Louisiana, to assume all of the deposits. Founded June 20, 1977 the bank had 25 full time employees as of September 30, 2012. Tier 1 risk-based capital ratio 2.19%.

The main problem was Non-Current Loans for this small bank,
with many of the customers members of the church, as well
as the ambitious plans by the chairman of the board.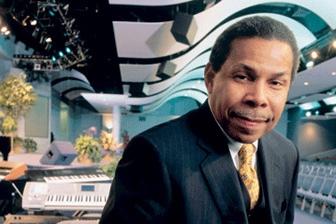 "The bank, previously known as Community Bank of Lawndale, was bought in 2008 by a group that included Rev. Bill Winston and members of his congregation at Living World Christian Center of Forest Park, according to a June 2012 profile of the bank by Crain's Chicago Business." (1) "...much of the cash supplied by members of his 20,000-member congregation, Living Word Christian Center." (2)
The bank had not been showing a profit for several years,
(in millions, unless otherwise noted)
Profit (Loss)
2006 -$346,000
2007 -$722,000
2008 -$1.1
2009 -$1.5
2010 -$919,000
2011 -$1.6
2012 -$1.5
Primarily from non-current loans (not charge offs).
(in millions, unless otherwise noted)
Non-Current Loans
2006 $3.1
2007 $1.7
2008 $1.8
2009 $1.7
2010 $4.5
2011 $4.9
9/31 $6.4
Charge Offs
2006 $32,000 ($42,000 commercial/industrial, -$10,000 consumer loans)
2007 $28,000 (-$22,000 consumer loans, -$6,000 commercial/industrial)
2008 $299,000 ($207,000 nonfarm/nonresidential, $22,000 individuals)
2009 $175,000 ($126,000 commercial/industrial, $40,000 1-4 family, $7,000 consum.,$2,000 nonfarm/nres.)
2010 $245,000 ($236,000 1-4 family, $5,000 commercial/industrial, $4,000 individuals)
2011 $1.3 ($790,000 1-4 family, $394,000 nonfarm nonres., $77,000 multifamily, $15,000 invid.)
2012 $446,000 ($259,000 1-4 family, $184,000 nonfarm nonres., $3,000 individuals)
(Construction and Land, 1-4 family multiple residential, Multiple Family Residential, Non-Farm Non-Residential loans.)
According to the American Banker, "The bank significantly grew its real estate loan portfolio after the acquisition, but many of those loans have since soured, Crain's said. Covenant has been operating under a cease-and-desist order with state and federal regulators since June of last year and has been trying to raise additional capital since.
"The $61 million-asset Covenant Bank is undercapitalized and nearly 14% of its loans were at least 90 days past due as of March 31, according to Federal Deposit Insurance Corp. data. In its annual report filed with the Securities and Exchange Commission in late May, the bank said that given "precipitous decline in the value of the collateral securing its loan portfolio and a sharp decrease" in its capital...no assurances can be made about [its] ability to continue as a going concern." (3)
"The bank rapidly increased lending after Rev. Winston's March 2008 acquisition, nearly quadrupling loans to $54 million at the end of 2010 from $14 million. Most of that lending was to owners of two- and three-flats throughout the Chicago area, Ms. Whitfield says. Of Covenant's $22 million in loans to owners of one- to four-unit buildings, $4 million, or 18 percent, are delinquent to the point they're no longer accruing interest...Covenant's tangible equity of $2.7 million is now half of the $5.4 million it had just after Rev. Winston's purchase, thanks to steady losses. The bank has lost $6.2 million since his purchase. Over the last three years, he, along with his shopping mall venture, has pumped about $1.1 million in debt and preferred equity into Covenant to prop up its capital, according to Covenant's securities filing. That investment would be at risk, too, if the bank falls into receivership." (4)
"The African-American owned bank was seeking $3 million of capital. In early November, regulators gave the bank 45 days to get recapitalized or face seizure." (1)
The description on the bank's web site, now taken down, originally stated:
"Covenant Bank is a Christian bank founded on Judeo-Christian principles and culture from where we draw our ethical compass."
Covenant Bank Prayer
From the "Living Word Christian Center" website:
Father God in heaven, we, the seed
of Abraham, humbly come before You, to thank
You for the honor of establishing
Your storehouse, Covenant Bank, in the earth.
In Deuteronomy 28:8, You promised that You
will "command the blessing upon us in our
storehouses, and in all we set our hand unto."
We come into agreement with Your Word and
we now bless Covenant Bank with good
success, excellence in banking, and a surplus
of capital to exceed regulatory requirements.
We bless its board, officers, depositors,
shareholders, customers and the examiners.
We bless Covenant Bank with an increase of
investors, capital, assets, deposits, branches
and Kingdom provisions.
We bless Covenant Bank with favor with God and man.
We bless Covenant Bank with profit, gold, and a
rapidly increasing money supply, that we may
be a blessing to all the families and nations of the earth.
In Jesus' Name, Amen.
Rev. Bill Winston
"The way the capital was raised is something that's totally out of the box," says James Hannon, a banking attorney at Gozdecki Del Giudice Americus & Farkas LLP in Chicago. "If this bank does go down, what kind of impact is that going to have on the average shareholder? People may have put their life savings in." (4)
Sadly there were 770,000 private shares of the bank issued, now worthless.
(in millions, unless otherwise)
Net Equity
2006 $3.1
2007 $2.7
2008 $4.7
2009 $5.5
2010 $3.8
2011 $3.0
2012 $917,000
September 31, 2012 Non-Current Loans: $6.4 million
As of December 31, 2012, Covenant Bank had approximately $58.4 million in total assets and $54.2 million in total deposits. In addition to assuming all of the deposits of the failed bank, Liberty Bank and Trust Company agreed to purchase essentially all of the assets.
The FDIC estimates that the cost to the Deposit Insurance Fund (DIF) will be $21.8 million
(1) http://www.americanbanker.com/issues/178_33/covenant-bank-in-chicago-fails-1056858-1.html
(2) http://www.chicagobusiness.com/article/20130215/NEWS01//pastor-run-covenant-bank-fails
(3) http://www.americanbanker.com/issues/177_123/covenant-chicago-survival-failure-1050438-1.html
(4) http://www.chicagobusiness.com/article/2012062/faithful-tested-by-ailing-covenant-bank
Bank Failure Map:
http://www.leasingnews.org/photos/snl_chart1_2142013.gif
List of Bank Failures:
http://www.fdic.gov/bank/individual/failed/banklist.html
Bank Beat:
http://www.leasingnews.org/Conscious-Top%20Stories/Bank_Beat.htm
Disclosure: I have no positions in any stocks mentioned, and no plans to initiate any positions within the next 72 hours.