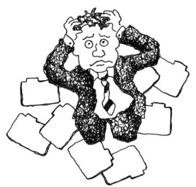 While eighty-five banks based in Georgia have now failed in the last four years, followed closely by Florida and Illinois, this bank originated in 1946 as Valley National Bank of Lanett, Alabama. It moved its headquarters in 2002 to LaGrange, Georgia, 70 miles southwest of Atlanta.
There have been four failures this year so far compared to 13 at this time last year.
Number of Bank Failures
| | |
| --- | --- |
| 2008 | 25 |
| 2009 | 140 |
| 2010 | 157 |
| 2011 | 92 |
| 2012 | 51 |
There are less than 700 problem "institutions" banks, according to the FDIC, and hopefully not as many as in the condition of Frontier Bank.
It does not appear the problems were in Georgia, as LaGrange Bank, a relatively small bank with 26 full time employees at two branches in LaGrange, did not have the charge offs or losses or non-current loans in 2009 or 2012 anywhere near Frontier, as well as has been profitable. It Tier 1 risk-based capital ratio 15.87%, extremely healthy, compared to Frontier Tier 1 risk-based capital ratio 0.65%
It appears Frontier National Corporation, Chelsea, Alabama (FIEC:OTC US) is the holding company formed 1997 for Frontier Bank. William G. Bond signed as CEO on the June 18,2012 FDIC directive (1). Named as CEO in stock director is Steven Townson, vice-chairman, CEO of Frontier Bank, along with Harry Brown Jr.,64, Harry Brown Sr., 91, Charles Reeves Jr., 87; Raymond Styres,74, Wesley Bowden, 76,Jerry Fielding, 65,Steven Sprayberry,60 Barry Vaughn,61.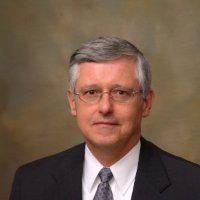 It appears Harry I. Brown Jr., a certified financial planner, entered into the employment agreement "after the merger of First National Sylacauga Corporation and Valley National Corporation."
www.zoominfo.com/people/Townson_Steven_2....aspx
Mr. Brown, Jr., CFP, was chairman and ceo of Frontier Bank from September, 1977 to May, 2002 "4th Generation Banker in the bank my grandfather started out of his general store. Merged in 1996 with my cousin's bank and am still on board of directors."
linkedin.com/pub/harry-brown/7/4b3/5b3

The ten offices of Frontier Bank, LaGrange, Georgia, were closed with Heritage Bank of the South, Albany, Georgia, to assume all of the deposits. Founded May 23, 1946 the bank had a high of 144 full time employees in 2007 and end of year, 2012: 98 full time employees at their one bank in Georgia at Lagrange, founded in 1946 and their nine in Alabama, founded 12/16/2002 with two in Chelsea (one more an administrative office, limited service), two in Sylacauga, and one each in Auburn, Pelham, Valley, and Vincent.
This bank made many poor loans, especially in construction and land development, as well as housing loans. Note the charge offs:
(in millions, unless otherwise)
Charge Offs
2006 $804,000 ($547,000 1-4 family,$188,000 indiv.,$35,000 comm, $62,000, constr./land,-$28,000 nonfarm
2007 $556,000 ($247,000 indiv.,$176,000 const. land, $147,000 nonfarm/nonres.
2008 $2.9 ($2.4 construction/land,$182,000 1-4 family, $132 other loans, $995,000 commercial/ind.,$64,000 individual, $53,000 credit cards)
2009 $11.9 ($9.0 construction/land,$2.5 1-4 family, $260,000 commercial/ind., $197,000 loans to indiv.,$187,00 other consumer loans)
2010 $3.5 ($2.2 construction/land,$1.0 1-4 family res,$113,000 nonfarm/nonres,$90,000 individual,$96,000 other loans)
2011 $13.0 ($9.4 construction/land,$1.5 nonfarm/nonres,$1.3 commercial, $232,000 individual, $175,000 other consumer, $58,000 other loans) 2012 $6.9 ($2.5 construction/land, $1.7 commercial,$1.0 multifamily, $640,000 nonfarm/nonres.$381,000 individuals, $193,000 other consumer loans, $163,000 auto loans, $20,000 other loans
Construction and Land, 1-4 family multiple residential, Multiple Family
Residential, Non-Farm Non-Residential loans.
The non-current loans followed the real estate write-offs:
Non-Current Loans
2006 $1.8
2007 $4.0
2008 $2.3
2009 $22.1
2010 $17.4
2011 $36.5
2012 $22.5
Resulting in the losses and net equity showing up in 2009 from the charge off sand non-current loans:
(in millions, unless otherwise)
Profit
2006 $3.9
2007 $3.1
2008 $2.6
2009 -$6.0
2010 $165,000
2011 -$20.1
2012 -$5.4
Net Equity
2006 $26.6
2007 $27.3
2008 $28.9
2009 $24.1
2010 $24.8
2011 $6.6
2012 $1.2
As of December 31, 2012, Frontier Bank had approximately $258.8 million in total assets and $224.1 million in total deposits. In addition to assuming all of the deposits of the failed bank, HeritageBank of the South agreed to purchase $111 million in loans. HeritageBank of the South will not acquire any of Frontier Bank's other real estate owned. This transaction does not involve a loss-share agreement, but is subject to an asset purchase discount of $34.8 million.
Three of Frontier Bank's branches are strategically located for HeritageBank of the South along the 40-mile corridor between LaGrange and Auburn, Alabama, a market that the Bank entered in 2012. Six additional branches are located south and southeast of Birmingham, Alabama, marking HeritageBank of the South's entry into this new market.
In a press release, Leonard Dorminey, President and Chief Executive Officer of Heritage Financial Group said their"... strong capital position - with a Total Risk-Based Capital Ratio of 18.4% at December 31, 2012 - has enabled it to continue to take advantage of expansion opportunities. Frontier Bank represents the fourth acquisition with the FDIC that HeritageBank of the South has completed. 'We are excited by the opportunities this acquisition presents to our company, including the overall continued growth of our franchise in Georgia, Alabama and Florida, and more specifically to our growing presence in and around Auburn, Alabama.
"The Auburn-Opelika market has proven to be very attractive for our bank: it is home to Auburn University and the robust economic environment associated with the Kia Motors manufacturing plant and related suppliers in the area, making it one of the most attractive markets in the state.
"Additionally, we look forward to the opportunity to enter the Birmingham market," Dorminey added, "one of the major metropolitan markets in the state where we hope to differentiate HeritageBank of the South as a leader in community banking and build a solid banking platform for future growth.
Overall, we feel confident about the quality of the assets we are acquiring and the limited risk structure of this deal."
(1) FDIC Directive
http://www.leasingnews.org/PDF/June182012FDICdirective_32013.pdf
The FDIC estimates that the cost to the Deposit Insurance Fund (DIF) will be $51.6 million.
http://www.fdic.gov/news/news/press/2013/pr13018.html
Bank Failure Map:
http://leasingnews.org/archives/Feb2013/2_28.htm#snl
List of Bank Failures:
http://www.fdic.gov/bank/individual/failed/banklist.html
Bank Beat:
http://www.leasingnews.org/Conscious-Top%20Stories/Bank_Beat.htm
Disclosure: I have no positions in any stocks mentioned, and no plans to initiate any positions within the next 72 hours.