Bank Beat---Plea Deal gets Omni Bank Co-Founder off lightly
Apr. 25, 2011 12:53 PM ET
Please Note: Blog posts are not selected, edited or screened by Seeking Alpha editors.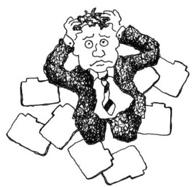 Georgia, which leads the nation with 59 bank failures since 2008, and certainly the most with fraud and bank officers being charged with misconduct, had one of its "bad boys" bankers sentenced, perhaps a quite light penalty for his behavior and harm he did to investors, bank customers, and home owners. He was 70 year old Jeffrey Levine who told the judge he was really sorry he orchestrated all the fraud at Omni National Bank, Atlanta. He made a deal with prosecutors and may wind up serving on two years.
"I'm profoundly, profoundly sorry for my behavior and the pain it has caused and I will regret my actions for the rest of my life," he said. "I knew they were wrong when I did them."
His bank grew from a mortgage loan operation to a full fledge bank with investors who believed they would get the best return. Omni was well- known to those in the real estate industry who wanted to "flip property," buy low, sell quickly at a higher price. Omni grew too fast during the housing boom in Georgia, orchestrated by Levine, attracting hot brokered deposits that they paid a higher going interest, then turned it around making real estate loans at high rates that were subcredit or not checked very well, and often refinancing the same property at higher rates each time ---as many as three times a year, while cooking the books to fool regulators (Levine admitted to this in a plea deal.)
If any bank was the sign of the times when it came to mortgage loans, it was Omni National Bank, under the direction of its co-founder Jeffrey Levine.
"You managed to participate in the crime of the century," U.S. District Judge J. Owen Forrester told him as he attempted to apologize for his misdeeds at the sentencing. "Globally, the whole financial industry is on its heels."
When Omni national Bank, Atlanta, Georgia, failed March 27, 2009, there was over $2.0 million in uninsured deposits that exceeded the insurance limits. This amount was an estimate that changed once the FDIC obtains additional information from these customers. Brokered deposits were not a part of this transaction. The FDIC paid a record $320.1 million in brokered deposits directly to the brokers for the amount of their insured funds.
The cost to the FDIC's Deposit Insurance Fund was estimated to be $290 million. It exceeded that after the Ponzi shuffling of real estate and assets came to its end. This does not count the bank investors who lost everything or the over 500 who were directly affected by foreclosures and other improprieties by the bank as brought up in court documents. To make this clear it does not count others who were trapped in a house they could not afford or had purchased to "flip" to pay off their loan. The get rich scheme came to a terrible end to many.
 

Levine pled guilty January, 2010 to doctoring the bank books to obscure losses on bad loans the bank made. Prosecutors in their original complaint stated he "…"aided and abetted by others, did willfully and knowing make and caused to be made materially false entries which overvalued bank assets in the audits, reports and statements."
Levine was executive vice-president from 2000 to 2007. When he pled guilty, U.S. District Judge J. Owen Forrester sentenced him to pay $6.8 million in restitution, go to jail for five years, and to be supervised on parole for five years after his release. With time served for good behavior, he could be out in less than two years. A far cry from the original indictment that would have carried a maximum imprisonment of 30 years with full restitution to all victims (1).
A good example of the " Georgia Old Boys" club came from Fulton County Superior Court Judge John Goger who had the chutzpah to request a further reduction at the sentence hearing, speaking on Levine, his friend of 30 years, who had obviously helped him get elected.
However, prosecutors noted Jeffrey Levine had directed the clearing of foreclosures off the books by making alleged loans to new buyers, not recording foreclosures in the books, and various other maneuvers for several years while financially profiting greatly, thus the plea deal that allowed Levine to keep his several houses, other many investments, and cash spread many places, it was reported.
Judge Forrester said he was bound by the prosecutors' arrangement, made on the basis that Levine had turned evidence on eight other individuals. He did not want to reduce the sentence, and had a few strong words, wanting to give a message to others who corrupt the system for their own gain.
There were other judgments related to Omni, reportedly instituted by President Barack Obama's Financial Fraud Enforcement Task Force, which brought the bank to the attention of state and federal regulators, including Brent Merrill sentenced to 39 months for making false statements to the FDIC, plus using stolen identities, creating fictious buyers, and negotiating phony short sale deals for properties.
http://www.flippingfrenzy.com/category/omni-national-bank/
 
To give you the information on others who were sentenced for lessee dollar amounts and involvement, The Atlanta Journal Constitution reported, "Separately, one of Omni's borrowers, Delroy Davy, 38, of Lithonia, was sentenced by Forrester to 14 years in prison after pleading guilty in March 2010 to charges related to a house flipping scheme. He was also ordered to pay more than $5.5 million in restitution. Prosecutors said he paid kickbacks to an Omni loan officer and defrauded investors."
Here is an example of one of the mortgage loans and how it was repossessed three times and each time the value on the bank books rose from $160,000 to $308,875.
http://www.ajc.com/business/from-dream-home-to-287659.html
 
(1) Levine Plea Arrangement on paper:
http://www.leasingnews.org/PDF/LevinePleaArrangement.pdf
Tracking Bank Failures Map:
http://graphicsweb.wsj.com/documents/Failed-US-Banks.html
List of Bank Failures:
http://www.fdic.gov/bank/individual/failed/banklist.html
Bank Beat:
http://www.leasingnews.org/Conscious-Top%20Stories/Bank_Beat.htm
Seeking Alpha's Disclosure: Past performance is no guarantee of future results. No recommendation or advice is being given as to whether any investment is suitable for a particular investor. Any views or opinions expressed above may not reflect those of Seeking Alpha as a whole. Seeking Alpha is not a licensed securities dealer, broker or US investment adviser or investment bank. Our analysts are third party authors that include both professional investors and individual investors who may not be licensed or certified by any institute or regulatory body.