By Robb Soukup and Robert Clark
SNL Financial
(Edited for length)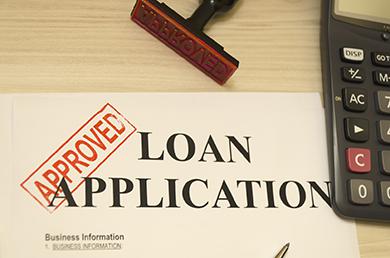 Lending slid at most of the nation's largest banks, despite many of those institutions having room to grow loans and claims from smaller competitors that the mega-banks are driving pricing wars in bids to win new credits. Bank of America Corp., for example, saw annualized linked-quarter loan growth decline 3.75%, and Citigroup Inc. reported a 4.75% slide for the same period. Capital One Financial Corp. reported a more substantial slump of 15.72% in loan growth. Capital One CFO Gary Perlin attributed the quarterly decrease to seasonal factors during a May 22 investor presentation.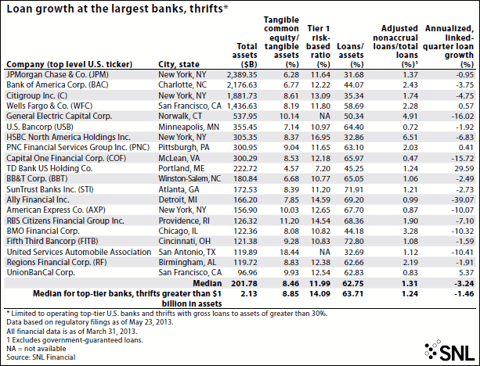 The greatest declines in the industry, though, occurred at some smaller institutions. Guaranty Financial MHC reported that loan growth fell 83.23% during the quarter. Flagstar Bancorp Inc. saw annualized linked-quarter loan decline of 79.09%. The company, which has struggled with capital and regulatory issues, recently installed a new CEO.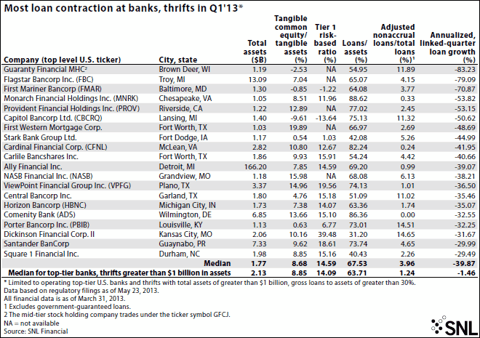 Some of the banks and thrifts with the highest capacity to lend grew loans aggressively during the first quarter.
Miami Lakes, Fla.-based BankUnited Inc. was the largest of institutions with the highest lending capacity, measured by loans as a percentage of assets, according to SNL data, although that may change quickly. The company, whose reported loans were 45.87% of its total assets, grew loans 19.55% during the quarter, compared to the fourth quarter of 2012. BankUnited Chairman, President and CEO John Kanas touted the success of the company's organic growth efforts during a Bloomberg TV interview and also said the company is poised to accelerate that growth now that it has entered the New York market. Kanas estimated that the company already had $200 million in its N.Y.-based loan pipeline after just six weeks of operation.
Kanas had previously said during the company's first-quarter earnings call that the company expects its four locations in New York to match the loan growth of its Florida branch network. "We will start to see tangible evidence of the growth of this franchise in New York by the end of this quarter, without fail," Kanas said during the call, adding "the prospects for growth of loan assets in Florida and New York are stronger than ever."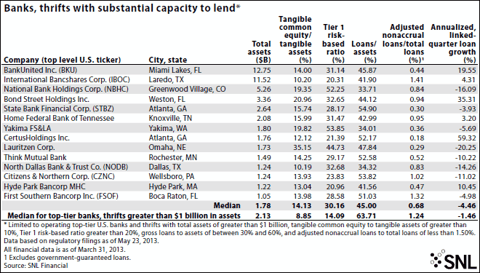 Another Fla.-based franchise, Bond Street Holdings Inc., was also able to make considerable use of its lending capacity, notching annualized quarter-over-quarter loan growth of 35.31%. The company, whose loans totaled 44.12% of its assets, has plenty of powder left to deploy. At the end of the quarter, the company reported that tangible common equity was 20.96% of tangible assets.
Atlanta-based CertusHoldings Inc.'s 59.32% loan growth was the highest among companies with the most capacity to lend. At the other end of the spectrum, Omaha, Neb.-based Lauritzen Corp. saw loans fall 20.25%, and Greenwood Village, Colo.-based National Bank Holdings Corp. reported a 16.09% drop in loan growth from the preceding quarter.

Disclosure: I have no positions in any stocks mentioned, and no plans to initiate any positions within the next 72 hours.