by Kit Menkin

Thomas Depping, Chief Executive Officer
(Photo: Ascentium Capital)
Chairman of the holding company of Main Street Bank, Kingwood, Texas, has sold his charter, with the sale to conclude in October, as he wants to make business leases and loans without bank regulation.  He says he has had it with bank regulators, and has founded Ascentium Capital with investors such as Paul Allen, former Microsoft executive.
Let's first get into the motivation of Tom Depping, who when he had First Sierra tried to get a bank going, primarily for the cost of funds and other abilities gained.  Main Street Bank grew, wound up in a good position and despite the FDIC consent decrees, was in good shape, growing, profitable, good cash position, doing very well. 
When the layoffs happened, Tom Depping told Leasing News it was only two or three salesmen who were let go, but in reality, ex-employees told us it was close to 40, and later FDIC quarterly reports reflected this number, as well as the Executive Vice-President and person in charge Bob Fisher, CLP, surfaced working as a Bank of America Business Development Officer.      http://www.linkedin.com/pub/bob-fisher/1b/496/82b 
According to ex-employees information, which Leasing News could not confirm with FDIC after numerous attempts, the FDIC concern was all the loans to physicians and other medical professionals, long term, at good rates, with little or no collateral.  The FDIC believed the higher rates meant the loans and leases were not of good quality, or else how could they get the rate? They reportedly also did not like the length or structure or credit criteria.  They also didn't like some of the other factors, especially types of equipment with higher rates---and because of the rates, thought something was wrong.  Again, Leasing News could not confirm this, but was told by at least six or more sources that had the personal knowledge of what had happened. 
In 2009 the FDIC noted $2.7 million in lease financing charge offs and $4.2 million in commercial and industrial loans, but not land and construction or real estate loan defaults.  The layoffs happened the beginning of March, 2010.   http://leasingnews.org/archives/Mar2010/3_05.htm#main_street 
By the end of the year 2010, the fact was there were no serious delinquencies or charge offs in comparison, according to FDIC records, and 2011 the bank was doing very well, but the planning had started earlier, and when Tom Depping made his public remarks about wanting to make business loans and leases to small businesses, he wasn't kidding, as he felt he had his team's hands tied by the regulators. 
Some of the action he took in March, 2010, was for the bank auditors, some was for the disappointment that they ruled he could not be CEO or president of the bank, meaning he could not be active in the "day-to-day" operation, as he remained Chairman and also CEO of the holding company.  Now to tell that to a Texan, you'd better unstrap the holster for the revolver your belt.  To tell that to Tom Depping who handled billions of dollars of transactions, had connections, had survived several economic recessions, he is not going to sit still, so it is obvious he got Main Street Bank in very good order, in a very tough market place, with a plan to get out of the banking regulations, especially a Washington government telling a Texan how he could run his business. He in effect seceded.
Number one, Ascentium Capital, is up and running with CEO Thomas Depping and a management team, many from First Sierra and American Express Business Finance, as well as Ken Paston's Studebaker-Worthington, whose web site is now down, and according to an insider, is active, and may be expanding the sales staff. I am sure his telephone is ringing off the hook.
No one at Main Street Bank or Ascentium returned telephone calls, and all this information comes from web sites or from insiders.
The former Studebaker-Worthington staff is active. The statement in the press release and web site shows: "The company will originate loans and leases through a national sales staff that will work with equipment manufacturers, distributors and resellers, as well as vendors, franchisors and selected equipment lease brokers."
It appears Ascentium will not be emphasizing the indirect or broker business, and only a small group of "select" brokers will be able to refer transactions. The aim is to build up a direct and vendor marketing team, most likely to work out of Houston, as Paston's staff is out of Jericho, New York; however, in this day and age, most salesmen work out of their own office. Cloud computing will be enabling more functions away from a "main computer."
The web site says, "We finance equipment from $5,000 up to $250,000, and larger equipment amounts for certain qualified businesses. For equipment costs between $5,000 and $100,000, a completed application is all that we need to start the credit approval process."
ascentiumcapital.com/Products.asp
It should also be noted that Ascentium Capital is not listed in the California Department of Corporations as licensed California Finance Lender and therefore should not be doing business in California. The wait now is nine months, according to several who have also recently applied. Whether licensed in other states are not known at this time.
Whether they will be licensed next week, or next month, is not known.
Let's look at the management page: https://ascentiumcapital.com/management.aspx
Depping is the CEO, and the president of Main Street Bank; Sonny Lyles is the executive VP, and chief risk officer, followed by exec. vp, Chief Financial Officer Ken Meyer, formerly with American Express Business Finance and First Sierra Financial; Ken Paston, exec. vp, sales and marketing.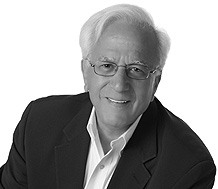 Ken Paston, Exec. VP, Sales and Marketing
(Photo: Ascentium Capital)
Paston previously was president of the Main Street Bank "Studebaker-Worthington division," where he served as president since 1975, and his right hand man for over ten years, Omar Diaz.
Exec. VP, CIO, David Pederson was with American Express Business Finance and First Sierra Financial; Sr. VP, Treasurer, Evan Ilikoff, formerly with Wells Fargo Securities; John Lee, Sr. VP, General Counsel, American Express and Xerox; Jerry Noon, Sr. VP, Asset Management, Main Street Bank, American Express Business Finance, First Sierra Financial; Hernan Traversone, CLP, Sr. VP, Credit Risk.
Hernan Traversone, CLP, Sr. VP, Credit Risk
(photo: Ascentium Capital)
Traversone holds a key position as he is responsible for credit underwriting and portfolio sales. He was Chief Credit Officer of Silver Mark Capital, a division of Sterling Bank, and prior American Express Business Finance, Houston, and VP, Operations, wholesale business for First Sierra Financial. As important, he is a Certified Leasing Professional.
Bryan Wheeler, Sr. VP, Vendor Services
(Photo: Ascentium Capital)
Bryan Wheeler, Sr. VP, Vendor Services, who was Senior Vice President of Credit and Operations at Main Street Bank, with direct responsibilities in underwriting and vendor management. In addition, he served as Regional President at Main Street Bank where he managed retail branch locations. Prior to that, Bryan served as Director of Vendor Services for American Express Business Finance and its predecessor, First Sierra Financial, Inc. from 1998 until 2005.
All these officers hold key positions and the three highlighted may be considered more visible, but the point is this is both a seasoned and knowledgeable group, and while the company may be considered new, the executive team is one of the most experienced in the leasing and finance industry.
Look for some major competition once this organization is fully up and operational. Depping is jumping with both feet back in the leasing and financing business. As with Steve Hudson in Canada, he evidently sees the leasing business taking off again.
Previous Story:
Depping to Sell Bank, Get Back into Leasing without bank regulation
http://leasingnews.org/Pages/depping_8102011.html