Chesswood Group enters the business loan market place, providing working capital loans up to $250,000; based out of Salt Lake City, Utah, home to many industrial banks.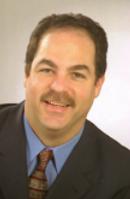 Barry Shafran
President/CEO
Chesswood Group
"Windset Capital will leverage off of the equipment finance business expertise of our subsidiary, Pawnee Leasing Corporation," Barry Shafran, Chesswood's president and CEO, said, " and use its experience, processes and broker channel to offer this new product to small businesses throughout the U.S., further expanding our footprint in specialty finance in the U.S."
The web site states "Fill out our simple application and send it to us along with your business tax return and recent bank statements...Your loan is usually approved the same or next business day...Receive funds in your bank account electronically."
windsetcapital.com/loans/
The announcement stated, "Many U.S. banks can no longer afford to consider loans under $250,000 due to their high internal administration and regulatory costs." Barry Shafran added, ""To meet the rapidly growing demand by small business for timely access to capital, in an environment where many banks simply will not transact, we have launched Windset Capital."
Disclosure: I have no positions in any stocks mentioned, and no plans to initiate any positions within the next 72 hours.