by Kevin Dobbs and Marshall Schraibman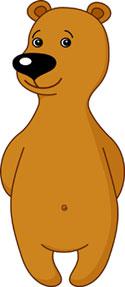 (modest teddy bear)
Wall Street anticipates that the nation's banks and thrifts will collectively report modest third-quarter earnings, as many continue cost-cutting efforts and pocket savings from lower credit losses to offset pressure on net interest margins and revenue streams.
"While the banking industry has come a long way toward healing itself over the past couple of years by strengthening capital positions and credit quality, the general operating environment for banks remained challenging in [the third quarter] on several fronts," a team of analysts from Sandler O'Neill & Partners LP wrote in a report previewing the upcoming earnings season, which gets under way Oct. 11. Both Wells Fargo & Co. and JPMorgan Chase & Co. report that day.
They cited "persistent low interest rates at the short-end of the yield curve, coupled with intensifying lending competition," as the culprits weighing on NIMs. Margins have been under pressure for several quarters amid the prolonged low-rate environment that has been stoked by Federal Reserve policies. The Fed, in September, held steady on policies aimed at holding rates down. The Sandler analysts also noted that loan demand, despite some hints of an uptick at points this year, remains generally soft, leaving banks to grow loans primarily by stealing share from other lenders. This has created an intensely competitive landscape and made it difficult for many to grow revenue.
An SNL analysis of analysts' average estimates for 19 major U.S. banking companies shows that the Street expects nearly three-fourths of them to report third-quarter net income that is down from the previous quarter. Revenue, too, is expected to be down at a majority of those companies.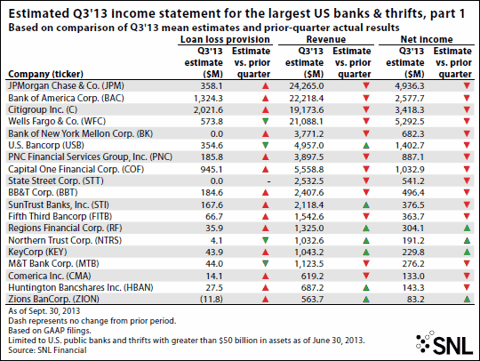 Scott Brown, chief economist at Raymond James, told SNL that it will not surprise him to hear banks report weak loan demand during earnings season.
He said consumer spending slowed during the summer months, and auto sales, a recent source of strength for the economy, were down in September. And businesses, he said, remain skittish about both major investments and hiring, keeping demand for credit in check.
"And that's the real meat and potatoes of the economy that we're talking about here," he said. "If you don't have increasing consumer spending or strong business investment, then things are going to be soft."
He added that the partial federal government shutdown, which devolved from partisan fighting over the nation's debt ceiling and a new health care policy that went into effect in October, could cause more problems. If prolonged, government workers forgoing paychecks will curtail spending notably, as will various contract workers whose business is tied to the government, Brown said.
"The longer this lasts, the bigger the drag on the whole economy" and, by extension, banks' outlook on loan demand, he said.
Analysts also say that noninterest income likely will take a hit at banks big in mortgages - notably including home lending giant Wells - as the fees lenders generate off mortgage refinancing are dwindling. Refi demand has waned in recent months against a rise in the 10-year Treasury yield that pushed up long-term rates and made 30-year mortgages less affordable.
As Brett Rabatin, an analyst at Sterne Agee & Leach Inc., put it to SNL recently: "Everyone's worried about mortgages."
Analysts on average anticipate that a majority of the 19 big lenders examined by SNL will report third-quarter noninterest income that is lower than the previous quarter. They expect that all but five of them will show NIM contraction.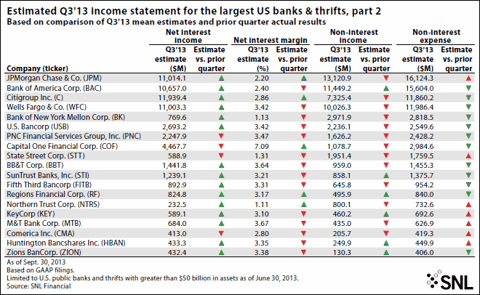 Regulatory burdens, too, are significant for many banks. Trouble at JPMorgan highlights the challenge. The company in September agreed to $920 million in fines to settle with regulators in the aftermath of the "London Whale" trading debacle. Those fines add to already lofty legal expenses for JPMorgan.
Industry wide, the Sandler analysts noted, "regulatory burdens are likely to hit overhead costs and undercut efficiency."
"Despite all these headwinds," the analysts continued, "we do not expect profitability ratios for the industry to deviate much from recent quarters. There is still some credit leverage opportunity likely remaining at many banks, potentially offsetting a portion of the expected drop in core margins and mortgage banking revenues, and we believe banks will continue to target certain expenses to become more efficient."
Indeed, the SNL analysis of 19 major companies found that analysts expect a majority to report that third-quarter interest expenses are down from the previous quarter. The likes of Wells and Bank of America Corp. are in the midst of ongoing cost-cutting efforts.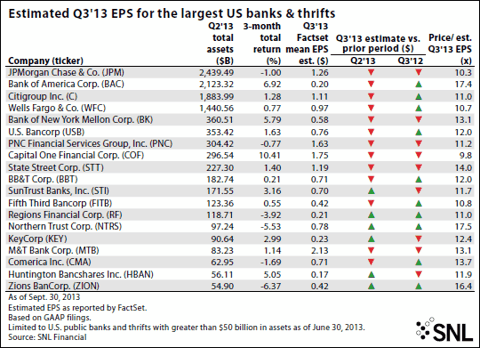 Meanwhile, despite the rise in 10-year Treasury yields, analysts do not expect banks to get help from unrealized gains on available-for-sale securities when compared with the second quarter.
"While yield curve steepening may have helped reinvestment rates, we expect little evidence of that during the quarter," Sanford C. Bernstein analysts wrote in a note. "In fact, the most evident impact of higher long rates will likely be offsets to tangible book value from a decline in unrealized securities gains."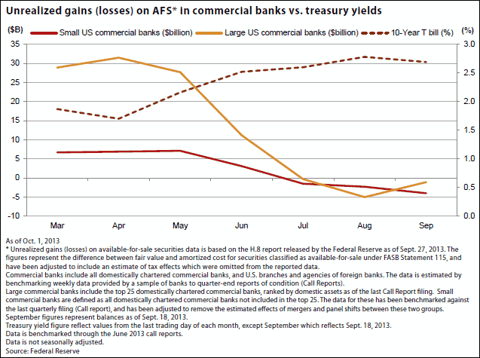 Disclosure: I have no positions in any stocks mentioned, and no plans to initiate any positions within the next 72 hours.