SNL Financial Report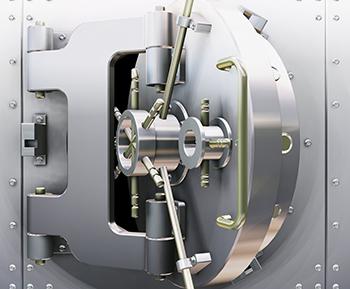 Aggregate loan loss provisions continued to decline during the third quarter, according to an SNL analysis of U.S. commercial banks. Provisions peaked in late 2009 during the heart of the credit crisis, but have declined steadily since then as the industry as a whole has slowly seen net income rise over roughly the same period.
Those decreases have been matched by other improving credit metrics across the industry over the same time period. Loan loss provisions as a percentage of net charge-offs reached their lowest level since the third quarter of 2008 in the last period, falling below 50% in aggregate for U.S. commercial banks. Net charge-offs as a percentage of average loans reached a recent low during the third quarter: after hovering above 0.7% since the third quarter of 2011, net charge-offs fell below that mark during the period.
Aggregate reserves as a percentage of loans, which peaked in the second quarter of 2010, also fell to their lowest levels since the onset of the credit crisis in 2008. During the third quarter, U.S. commercial banks reported that aggregate reserves fell below 2% of loans.
Those trends were obvious among the industry's largest players, where SNL's data shows that 18 of the 20 largest public U.S. bank and thrifts reported linked-quarter declines in their loan loss reserves. Bank of America Corp. President and CEO Brian Moynihan said at a recent investor conference that even though unemployment remains high, the outlook is good for the industry's credit quality as a whole. "I think credit is going to be in good shape for banks … if the economy continues to plug along at 2%, 2.5%, and unemployment continues to be steady and heading down," Moynihan said.
Bank of America reported a reduction of about $1.8 billion in its loan loss reserves during the quarter, bringing its total down to $19.43 billion from $21.24 billion at the end of the linked quarter.
Full report:
http://www.snl.com/InteractiveX/Article.aspx?cdid=A-25974983-10280
Disclosure: I have no positions in any stocks mentioned, and no plans to initiate any positions within the next 72 hours.