Three years ago Dan Geller projected that interest rates on bank deposits could go negative and was dismissed as impossible. In December we may be closer than ever to such new reality when the Fed meets on the 17th and 18th of this month.
SAN ANSELMO, Calif. - Exactly three years ago, in November of 2010, an analysis by Dan Geller, Ph.D. of Market Rates Insight (marketratesinsight.com) projected that negative interest rates on deposits is likely if the economic recovery continues to be sluggish. Last week, the minutes of the Fed's October meeting reflected the possibility of a cut in the 0.25 percent the Fed currently pays banks on about $2.4 trillion in reserves banks are holding at the Fed, which may force banks to start charging consumers and business for deposits.
Bank executives at some top U.S. banks feel that a cut in the 0.25 percent on reserves they hold at the Fed will force them to start charging depositors for deposits because taking in deposits is not free even if the bank does not pay interest to consumers. Aside from the expense of paying consumers interest on deposits, banks have to pay insurance premiums to the FDIC for the for deposits insurance.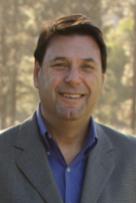 Dan Geller, Ph.D., Exec. VP
Market Rates Insight
"Is it possible that we are witnessing a paradigm shift in the way consumers view deposits?," asked Dan Geller, Ph.D. Executive Vice President at Market Rates Insight. "Are consumers starting to view FDIC-insured deposits from a pure insurance perspective as opposed to seeking interest income? And if so, will consumers be willing to pay a premium for insured deposits as compared to earning interest on their deposits? These are some of the questions stemming from the new economic reality that we may be facing in the not-so-distant future.
Would consumers be willing to pay 0.25 percent to insure their deposits? For example, would they pay an insurance premium of $250 a year (0.25 percent on a 12-month CD) to ensure their $10,000 is safe and that if the bank defaults, they will get their money back? Normally no, but again, these are not normal times. When it comes to money management, there are only two human emotions that dictate action - greed and fear. The allocation of greed and fear in the financial-decision-making process depends on perceived risk. As a general rule, this allocation follows the 80/20 rule, which means that in good economic times, the make-up of the financial decision is 80 percent greed and 20 percent fear. On the other hand, in troubled-economic times it's the reverse - 80 percent fear and 20 percent greed.
Therefore, the financial anxiety of people, the uncertainty about the prospects of economic recovery and the soft job market make it more than likely that consumers will be open to the notion of paying a small premium to protect their principle deposits in return for the assurance that their money is safe regardless of how bad the economy gets.
Disclosure: I have no positions in any stocks mentioned, and no plans to initiate any positions within the next 72 hours.