by Tom Cadle, CLP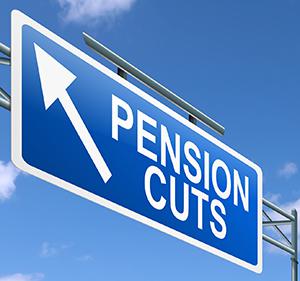 Is it the end of the world, or the beginning of a new one? Let's take these current newsmakers one at a time and add a few more economic scenarios in an effort to understand the current state of the municipal finance marketplace.
The Detroit bankruptcy has been coming for quite a while and in the eyes of the market investors has been discounted as a current problem in the marketplace. The difficulties there and in other areas like Stockton and San Bernardino, California, Jefferson County, Alabama and Puerto Rico, do not appear to be creating a future landslide of defaults.
Since the depths of the 2008 and 2009 markets, municipal credits have been improving and these isolated events have drowned out the news regarding the big drop in Municipal defaults. U.S. cities this year are predicting revenue gains, the first in the last seven years according to the National League of Cities, and it is felt that there are not a lot of other situations developing. Therefore things as a whole are getting a lot better with less concern about defaults in 2014.
Perhaps Detroit has had a positive effect on Municipal finances in general as it has certainly been a "poster boy" for Pension Reform as a wakeup call for needed changes. An example was the passing of a landmark reform package by Illinois last week that cuts retirement benefits for teachers, nurses and other retired and current state workers. The sweeping changes were approved by the legislative leaders of both parties and will be signed by their governor.
Could it be said that Detroit and the other spotlighted difficulties can be telling the unions that although you negotiate good pension deals, costs of living increases, etc., that they are doing a disservice for their members as they may never be paid?
These changes will of course play out over time, but with the general economy improving and the municipalities paying attention to their bottom lines, the future of the municipal finance marketplace is positive.
Since 1984, Tom Cadle, CLP, company Lease Financial Services has found funds for Municipal, Federal and Commercial transactions nationally, offering Lease Purchase structures and Public Offerings (Certificates of Participation.
Thomas L. Cadle, CLP
Leasource Financial Services, Inc.
1000 River Rock Dr., Suite 218
Folsom, CA 95630
800-991-0099 Voice
800-988-3931 Fax
916-221-2113 Mobile
leasource.com
tcadle@leasource.com
Disclosure: I have no positions in any stocks mentioned, and no plans to initiate any positions within the next 72 hours.