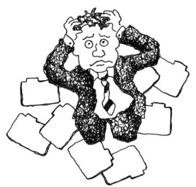 The two branches of Texas Community Bank, The Woodlands, Texas, were closed today by the Office of the Comptroller of the Currency, which appointed the Federal Deposit Insurance Corporation (FDIC) as receiver. To protect the depositors, the FDIC entered into a purchase and assumption agreement with Spirit of Texas Bank, SSB, College Station, Texas, to assume all of the deposits.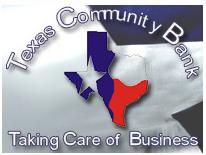 The bank had 26 full time employees as of September 30, 2013, in their Houston and The Woodlands offices. The high of full time employees was in 2009 at 76. In 2011, it fell to 44; 2012 it went to 42.
The bank was founded in 2002 and had $11 million in federal funds that it borrowed.
Noncurrent Loans took the bank down.
Non-Current Loans/Leases
(In Millions unless noted)
2006 $228,000
2007 $2.0
2008 $4.0
2009 $8.7
2010 $22.9
2011 $32.1
2012 $27.9
9/30 $28.7
Charge Offs Didn't Help either
(In Millions unless noted)
Charge Offs
2006 $864,000( $829,000 commercial/industrial, $35,000 individuals)
2007 $66,000 ($65,000 commercial/ind., $18,000 indiv.,-$17,000 construction/Land loans)
2008 $570,000 ($458,000 construction/land, $77,000 indiv.,$35,000 Commercial/industrial loans)
2009 $2.2 ($997,000 construction/land, $639,000 commercial/Ind., $353,000 1-4 Family residential properties, $288,000 individuals).
2010 $4.8 ($1.5 nonfarm/nonres., $1.2 commercial/ind., $954,000 1-4 Family res., $289,000 multifamily, $46,000 individuals)
2011 $2.8 ($1.3 commercial/ind., $847,000 construction/land, $377,000 individuals, $233,000 nonfarm/nonresidential properties)
2012 $6.3 ($4.2 commercial/ind., $729,000 construction, land, $646,000 nonfarm/nonres., $643,000 1-4 family properties)
9/30 $3.7 ($1.3 nonfarm/nonres., $905,000 1-4 family, $581,000 Multi-property, $34,000 individuals, $13,000 commercial/ind.)
Construction and Land, 1-4 family multiple residential, Multiple Family Residential, Non-Farm Non-Residential loans.
Tier 1 risk-based capital ratio3.20%
The charge offs and non-current loans reduced both the equity and the profit, making Tier 1 risk-based capital ratio3.20%
(in millions)
Net Equity:
2006 $16.7
2007 $28.5
2008 $30.8
2009 $36.9
2010 $31.2
2011 $21.1
2012 $8.8
9/30 $3.3
Profit:
2006 $2.7
2007 $2.7
2008 $1.3
2009 -$3.6
2010 -$4.5
2011 -$10.1
2012 -$12.8
9/30 -$5.4
As of September 30, 2013, Texas Community Bank, National Association had approximately $160.1 million in total assets and $142.6 million in total deposits. In addition to assuming all of the deposits of the failed bank, Spirit of Texas Bank, SSB agreed to purchase approximately $147.9 million of the failed bank's assets. The FDIC will retain the remaining assets for later disposition.

"The Woodlands is located 32 miles north of Houston along Interstate 45. The population of the CDP was 93,847 in 2010, an increase of 68.6% over its population of 55,649 at the 2000 census. Though it began as a suburban development and a bedroom community, it also has attracted corporations to the area. As a result, the area features several corporate campuses, most notably Chevron Phillips, Anadarko Petroleum Corporation, Woodforest National Bank, Baker Hughes, CB&I, McKesson Corporation, Hewitt Associates, Maersk Line, and Safmarine...Mitchell's original plan was for The Woodlands to be annexed by the city of Houston. In the middle part of the 2000s (decade), some Woodlands residents feared such an annexation, as had happened to the Kingwood development almost a decade before.
"The Woodlands was dedicated by George P. Mitchell in 1974, managed by The Woodlands Corporation as an extension of Mitchell Energy & Development.[citation needed] Mitchell, an oil businessman, planned to establish a conference center, hotels, office parks, retail malls, schools, large distribution centers, and golf courses.
"On September 13, 2008, The Woodlands sustained extensive damage from Hurricane Ike...In contrast, the summer of 2011 brought an unprecedented drought throughout the state of Texas. The drought caused thousands of trees to die thus requiring they be taken down, a process that continued into 2012."
en.wikipedia.org/wiki/The_Woodlands,_Texas

"The Woodlands Development Company (TWDC), a wholly-owned subsidiary of The Howard Hughes Corporation (NYSE:HHC) and Houston-based Frankel Building Group (NYSEARCA:FBG) have announced The Woodlands Reserve, a custom luxury community in the Village of Indian Springs in The Woodlands. TWDC will be the developer and FBG will be the exclusive Custom Homebuilder for the launch of the 55-lot, gated community, with lot sizes ranging from 12,000 to 23,000 square feet. The homes will range in size from 4,000 to 6,000 square feet with prices starting at $1 million."
www.thewoodlands.com/eneighbor/
Houses for sale and rent in The Woodlands:
http://www.woodlandshomelistings.com/
http://www.fdic.gov/news/news/press/2013/pr13118.html
Failed Banks: Class of 2013
http://leasingnews.org/archives/Oct2013/10_15.htm#snl
List of Bank Failures:
http://www.fdic.gov/bank/individual/failed/banklist.html
Leasing News Bank Beat:
http://www.leasingnews.org/Conscious-Top%20Stories/Bank_Beat.htm
Disclosure: I have no positions in any stocks mentioned, and no plans to initiate any positions within the next 72 hours.