Please Note: Blog posts are not selected, edited or screened by Seeking Alpha editors.
by Christopher Menkin
Return with us now to those thrilling days of yesteryear! The late 1980's to mid 1990's when the Western Association of Equipment Leasing (WAEL--pronounced "whale") had from six to eight full time employees and was on the verge of changing its name to Worldwide Association of Equipment Leasing---but chose the United Association of Equipment Leasing. The thrust was to first be coast-to-coast and then go worldwide; to compete with the then Equipment Leasing Association, now Equipment Leasing and Finance Association.
Active in WAEL leasing conferences, many of them to become presidents of the association, Jim Merrilees, Gordon Roberts, Chuck Brazier, all three originally from Colonial Pacific Leasing, John Colton of AT&T, Tom Depping of Sierra Cities, and John Otto, who in late 1997 hired Gordon Roberts and Chuck Brazier to run Centerpoint, as well as worked with another ex-UAEL president Ben Millerbis, who founded his own company after working for another ex-UAEL president Bob Jacobsen. These were the golden days of "whale."
In running Centerpoint, Otto's main line was with Bank of America. The bank did not allow him to have any other bank lines of credit as part of their agreement, and he went to raising capital through private investors, using licensed brokers in Denver, Colorado where the company was based. In closing the company down, after theft was charged to its president, many brokers who had leases approved and deposits were cut off were quite unhappy. Perhaps John Otto's difficulties began then.
In 1984, he purchased a company in Fresno, California, Heritage Pacific Leasing, where he did a lot of agriculture business, due to the location, then as Centerpoint was growing in the indirect marketplace, he brought in a crew to go after broker business and reportedly built it up to a $36 million lease portfolio. In 1996, he purchased Manufactures Acceptance and Heritage Pacific Leasing became a division. Heritage Pacific Leasing was licensed, audited yearly by the California Finance Lender's Department, and growing. During this time he opened HL Leasing, but different from Heritage, as he ran the internal operation out of his house near Ironwood Country Club's North golf course, Palm Desert, where he and his wife were active in the country club.
 

Ironwood County Club
It allegedly was to keep the entities separate. It was also not licensed, meaning not subject to state audits. He was reportedly visiting the country club during the day more and more than the Fresno or Denver operations.
HL Leasing was supported by investors, who instead of buying a second mortgage, bought a lease and may have gotten tax incentive, but the main was the return of the interest on the money. Leasing News would get inquiries from investors, from time to time, via the internet for a background of John Otto, over the last ten years. His involvement in "whale" and respect in the industry were very strong. He was well-liked, well-known, highly regarded. The kitting of money to pay the investors was not known at the time.
It was when Leasing News received inquiries, other concerns, and was told by the investors the leases they were financing were American Express Business Leases sold to Key Bank--- that the bank no longer wanted to finance. The timeline did not work, there were no leases found in a quick UCC search, and Leasing News put a call into John Otto at home to find out how this could be. The response was relayed that he would call back the next day.
August 2, 2011 a Fresno County found HL Leasing, Inc. liable for $114.5 million in a Ponzi scheme as the leases never existed. The jury award the 800 victims $$47.22 million and found the two top senior executives, Dan Ramirez and Andy Fernandez guilty (Ramirez fraudulent concealment and aiding and abetting the fraud), Fernandez (guilty of abiding and abetting the fraud.)
Found not guilty was the wife of John Otto. The FBI was brought in early, but to date has not brought any charges as the main criminal conspiracy was headed by John Otto, who committed suicide in the Palm Desert Visitors Center parking lot, the morning he said he was going to call back Leasing News.
In the Fresno jury decision, the jury believed that Kathleen Otto knew of the fraud, then agreed that she encouraged or assisted in the fraud, but checked "no" on the issue of her acts constituting a substantial cause.
"27. Did Kathy Otto know that concealment of material facts was being committed by John Otto and/or Dan Ramirez against Vicken Massoyan, Maggie Antaramian and the class members?
    X- Yes No
"28. Did Kathy Otto give substantial assistance or encouragement to John Otto and/or Dan Ramirez?
    X Yes No
 
"29. Was Kathy Otto's conduct a substantial factor in causing harm to Vicken Massoyan, Maggie Antaramian and the class members?
     Yes X- No"
               (1) Page 10
The plaintiffs were represented by Ara Jabagchourian and Aron K. Liang of Cotchett, Pitre & McCarthy, LLP and Donald Fischbach of Dowling, Aaron & Keeler, Inc. They requested a decision holding Kathleen Otto liable.
The Honorable Donald S. Black, a Fresno County Superior Court judge in his final decision found that John Otto was the alter ego of HL Leasing, Inc., Heritage Pacific Leasing and Air Fred. The Court reasoned that since Kathleen Otto obtained the benefits from her deceased husband's fraud, who committed suicide in May of 2009, she stood in the shoes of her husband for purposes of the lawsuit.
This was different than say the wife of Bernie Madoff as the accounting operation was conducted in their house, where she was friends with the accountants and reportedly was involved.
With Black's ruling, the victims now have high hopes of seizing 70-year-old Kathleen Otto's assets, which include a collection of expensive cars, a corporate jet, more than $1.2 million in jewelry, a $2 million home in Palm Desert and a membership to an exclusive country club, Jabagchourian said. Reportedly much of the assists, including AirFred, may be in a trust. The items purchased via tainted money may be liable as well as the income and assets from the various leasing entities, all in a wind down mode.
 
Kathleen Otto's attorney, Marc Miles, said Tuesday that he plans to appeal Black's ruling, partly because the jury in August found she had done nothing wrong. To do so, she would have to post a bond in the amount of the award plus other coverage.
Jabagchourian would be looking forward to this as it would prove what assets were available. He is the only attorney not paid, working on a contingency. His staff is very much interested in finding assets.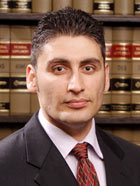 Ara Jabagchourian
He believes the FBI won't file as if it is a criminal case, it is primarily against Otto and he is dead. In a civil case, the bar is much lower than a criminal case and thus he could take the case to court. What the two officers convicted have in assets are not known.
Many of the victims have lost all their retirement, several have gone back to work or tried to find employment, others report losing their home or money that was to be for thier kids or grandkids college. Jabagchourian looks at this not only to get paid, but to make as much restitution as he can for the victims who reported receiving very little justice to date.
(Disclaimer, during the WAEL years in questions, the writer was a member of the membership committee and chairman for three years; he also served on the board of directors. Editor)
Previous Stories:
http://www.leasingnews.org/Conscious-Top%20Stories/heritage_leasing.htm
Special Verdict (see page 10):
http://leasingnews.org/PDF/Special_Verdict.pdf
History of WAEL:
http://www.leasingnews.org/Conscious-Top%20Stories/WAEL_Hist_I.htm
Seeking Alpha's Disclosure: Past performance is no guarantee of future results. No recommendation or advice is being given as to whether any investment is suitable for a particular investor. Any views or opinions expressed above may not reflect those of Seeking Alpha as a whole. Seeking Alpha is not a licensed securities dealer, broker or US investment adviser or investment bank. Our analysts are third party authors that include both professional investors and individual investors who may not be licensed or certified by any institute or regulatory body.