by Christopher Menkin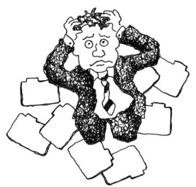 The two branches of The Bank of Union, El Reno, Oklahoma, and a loan production office in Oklahoma City, were closed with BancFirst, Oklahoma City, Oklahoma, to assume all of the deposits. With assets of more than $6 billion, BancFirst is Oklahoma's largest state-chartered bank with 93 locations in 50 communities, all in Oklahoma The FDIC estimates that the cost to the Deposit Insurance Fund (DIF) will be $70 million.
The Bank of Union was established January 1, 1900 in El Reno, and acquired a branch in Union City February 7, 1992. As noted above, the bank had a loan production office in Oklahoma City. For the three facilities, the bank had 67 full time employees that resulted in a September 30, 2013 Tier 1 risk-based capital ratio: 0.88%.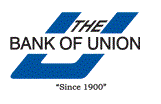 August 2, 2013 newsok.com reported the bank had met with regulators and was to shore up its capital position and lending policy:
"The Bank of Union has undergone a period of rapid growth in assets over the past five years, thanks in part to the booming energy sector and agricultural activity in Canadian County. (Note: the loan production facility not in Canadian County was not mentioned. editor.)
"Because of the economic growth, the bank has grown from $190 million in assets five years ago to $400 million, Bank President John Shelley said.
"However, the bank's infrastructure and policies had not kept pace with its unprecedented growth, Shelley said.
" 'Although we are always attentive to our infrastructure, policies and procedures, it was difficult to accommodate all of the needs associated with such unprecedented growth at the same pace at which the growth was occurring,' Shelley said. 'We just simply grew faster than expected.'
"'The Bank of Union has added new staff, strengthened policies and procedures, and increased capital,' Shelley said.
"'We are appreciative of and are cooperating with regulatory agencies to comply with their requests,' he said.
"The bank has increased its liquidity to $75 million in cash and has $36 million in capital, Shelley said."
http://newsok.com/regulators-order-reforms-at-el-reno-bank/article/3868272/?page=2
FDIC records show after a $38 million charge off in 2012 resulted in a loss of $38.3 million for the bank, net equity was $33.3 million, which is similar to President Shelley's comment. But by September 30, 2013 the net equity had dropped to $2.3 million but charge offs were only ---$114,000 (meaning they recovered $114,000 and had no real charge offs. Editor); however, noncurrent loans had gone from $45.5 to $150.7 million. As noted above, Tier 1 was .088%, quite low. Loans were not being paid, but as of the date not charged off. Year-end December, 2013 statements were not recorded in public FDIC documentation.
The president of the bank, John Shelley was appointed to the position in 1997, so what changes happened?
http://www.forbes.com/profile/john-shelley/
http://investing.businessweek.com/research/
stocks/people/person.asp?personId=22560
Except for the weather:
El Reno was hit by a tornado and tropical storm in 2008, as well as a history of tornado weathers, including one in 2011 that killed 9 people.
On May 31, 2013, the 2013 El Reno tornado, the widest tornado ever documented hit the small town of El Reno, and the county as well. The tornado was an estimated 2.6 miles in width, had a strength of EF5, and had the second-highest recorded wind-speed of 295+ MPH… It hit the outskirts of the city, prompting a tornado emergency for El Reno and surrounding cities. That tornado killed 8 people, including three storm chasers (Tim Samaras, his 24-year-old son Paul, and Tim's colleague, Carl Young).
en.wikipedia.org/wiki/El_Reno,_Oklahoma
(in millions, unless otherwise)
Net Equity
2006 $19.3
2007 $20.1
2008 $17.6
2009 $22.3
2010 $31.4
2011 $37.0
2012 $33.3
9/30 $2.3
Profit
2006 $3.4
2007 $3.6
2008 $800,000
2009 -$909,000
2010 $7.5
2011 $8.1
2012 -$38.3
9/30 -$30.7
Non-Current Loans
2006 $689,000
2007 $955,000
2008 $874,000
2009 $597,000
2010 $5.7
2011 $7.9
2012 $45.5
9/30 $150.7
Charge Offs
2006 $525,000 ($303,000 commercial/industrial, $198,000 individuals) 2007 $510,000 ($311,000 individuals, $160,000 commercial/ind.,$39,000 1-4 family residential)
2008 $887,000 ($343,000 commercial/industrial, $295,000 individuals, $228,000 1-4 family, $21,000 other)
2009 $1.5 ($546,000 1-4 family, $485,000 individual $462,000 commercial/industrial).
2010 $1.6 ($1.2 commercial/ind., $237,000 individuals, $151,000 1-4 family, $4,000 farmland)
2011 $1.9 ($1.3 commercial/ind.,$398,000 individuals, $236,000 1-4 family)
2012 $38,0 ($34.1 commercial/ind.,$3.4 other loans, $3.4 loans to farmers, agriculture products, $207,000 1-4 family, $194,000 individuals,$50,000 nonfarm/nonres.)
9/30 -$114,000 ($141,000 individuals, $-231,000 commercial/industrial, -$24,000 1-4 family residential).
Construction and Land, 1-4 family multiple residential, Multiple Family Residential, Non-Farm Non-Residential loans.
As of September 30, 2013, The Bank of Union had approximately $331.4 million in total assets and $328.8 million in total deposits. In addition to assuming all of the deposits of the failed bank, BancFirst agreed to purchase approximately $225.5 million of the failed bank's assets. The FDIC will retain the remaining assets for later disposition, as well as using an $70 million from the Deposit Insurance Fund (DIF).
www.fdic.gov/news/news/press/2014/pr14005.html
List of Bank Failures:
http://www.fdic.gov/bank/individual/failed/banklist.html
Leasing News Bank Beat:
http://www.leasingnews.org/Conscious-Top%20Stories/Bank_Beat.htm
Disclosure: I have no positions in any stocks mentioned, and no plans to initiate any positions within the next 72 hours.