By JJ Hornblass, Businessinsider.com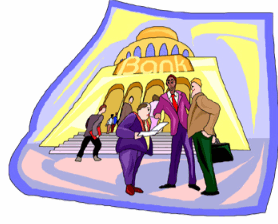 Can we stick a fork in branch banking if a bank proves its branches are worthless?
That's essentially what Arvest Bank, in Bentonville, Ark., has done with its new ad promoting its recently unveiled mobile app. What is striking about the video below is that the customers interviewed at the bank branch all are talking about how the mobile app lets them bank everywhere - except in the bank branch. It appears as though the customers in the TV ad are on an island within the Arvest branch. We can't make this stuff up, folks.
Now, Arvest is a truly interesting bank. Owned and by Sam Walton's son, Jim, the bank has grown aggressively since 1984, when Jim took a major role. The bank, which uses Fiserv for its technology, now has about $14 billion of assets and more than 260 locations, and even has a tint of Walmart to it. One of the bank's main products is called Free Blue Checking, a checking account with no monthly fee and a brand name that sounds a bit like Walmart's Bluebird prepaid card. Perhaps the bank's Walmart colors explain the video below?
www.youtube.com/watch?feature=player_emb...;v=dLHqGJEi1vk
Disclosure: I have no positions in any stocks mentioned, and no plans to initiate any positions within the next 72 hours.