By Philip Ryan BankInnovation.com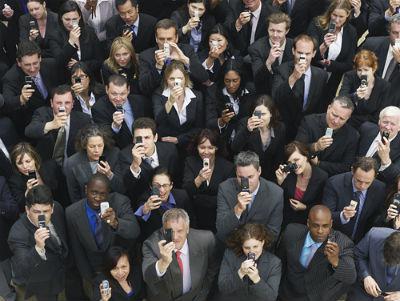 Capital One Financial Corp. has joined the P2P network ClearXchange, bringing the nation's seventh-largest bank, and its 50 million customers, into a network that already contains JPMorgan Chase, Bank of America and Wells Fargo & Co.
ClearXchange's collection of banks constitutes fully 50% of the mobile banking customers in the United Sates, according to Karen Webster, CEO of Market Platform Dynamics.
Wells Fargo counts about 12 million mobile users, Bank of America about 15 million, and JPMorgan Chase about 16 million.
The McLean, Va.-based Capital One is strong in digital, with two-thirds of its deposit and credit customers accessing the bank digitally, according to a December Bank Innovation report. The bank counts about 16 million deposit accounts, which includes 7 million all-digital customers inherited from ING Direct, now Capital One 360.
P2P, or person-to-person payments, is a hot space in the fintech world, with major players such as Fiserv, Square, PayPal, Venmo (a PayPal company), Google Wallet and Dwolla offering popular services. ClearXchange's service is whitelabeled for banks, and is known by different names at different institutions, such as Send Money at Bank of America and QuickPay at Chase.
54% of P2P users are young (18 to 29) according to a 2013 Pew report, and many younger customers have a tenuous relationship with their banks. Still, services as Google Wallet and Venmo require a bank account or debit card in order to perform transactions, so they are in no way replacing banks, but are taking a valuable service out of banks' hands. Large banks such as JPMorgan Chase have repeatedly declined to provide QuickPay data, indicating numbers are not yet where even the biggest banks would like them.
Michael Kennedy, ClearXchange's CEO, has called P2P a $900 billion potential industry. This would mean taking up a large portion of payments made between people using checks and cash, but as mobile banking grows, P2P will naturally grow with it. ClearXchange, which does not process payments in real time, is firmly on the side of the big banks in asserting customers don't need a real-time payments systems. He told the audience at the ABA Annual Convention in New Orleans last fall that while most customers don't need immediate funds, those who do will pay a fee for that privilege, making P2P a potential revenue source.
As more banks join ClearXchange, the more entrenched becomes payments that are not in real time, and the more likely it is that customers in search of immediate funds will need to look for it outside of bank walls.
Disclosure: I have no positions in any stocks mentioned, and no plans to initiate any positions within the next 72 hours.