Warrendale, PA,-Mount Pleasant Capital, LLC (NYSE:MPC) announced that it has entered into a venture with a subsidiary of a global insurance company. The program will focus on non-real estate franchise lending for transactions between $100 thousand and $5 million, filling the current void in the franchise industry for a national, non-bank lending program focused on small to mid-market transactions. As the program evolves, real estate franchise loans and loans larger than $5 million may also be considered.
MPC has been appointed managing agent for the program to originate and underwrite creditworthy franchise transactions, working directly with both franchisees and franchisors whose expansion plans have been on hold due to the current lending drought. MPC will also manage the funding process and handle portfolio administration for the new venture. Bob Rodi, Managing Member of Mount Pleasant Capital, will oversee the executive responsibilities associated with the agency appointment.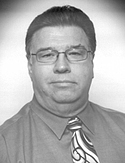 "Our new venture is very well capitalized and has a team with a securitization underwriting background as well as extensive expertise in risk assessment and mitigation, "Bob Rodi stated." We have designed this lending platform specifically to focus on the under-served small to mid-ticket markets. We believe that we have the perfect combination of experience, financial strength, and the desire to invest in a great American industry. The alignment of interests associated with this venture will foster the growth of a successful national franchise finance program that will thrive in the "new normal" credit environment."
This program will expand the team's reach and capability by providing them with the ability to consider virtually any transaction that makes economic sense and which meets underwriting criteria. Mr. Rodi stated, "My team is looking forward to fully implementing this new program since we will now be able to consider larger volume, multi-unit franchise loans, real estate loans and portfolio acquisitions."
MPC will also be engineering further enhancements to its Internet based processing system which uses a custom web based interface to connect to the Fair Isaac Liquid CreditTM platform. MPC has customized Liquid CreditTM with scored parameters that have proven to be highly predictive in screening franchise applicants. The software and website can provide rapid response screening to franchisors who cannot afford to waste time on unqualified prospects. The venture also offers qualified franchisors, who find that they are increasingly involved in the lending process, the opportunity to work with a true financial principal who can assist not only with financing, but also with the logistics of setting up and managing captive finance and other risk sharing programs. "Franchisors who make the decision to take an active role in the finance process will be the ones that see their systems flourish in the years to come," stated Mr. Rodi.
The new platform was launched on January 3, 2012, the first official business day of the New Year. Franchisors who are interested in discussing the new lending platform and various programs are invited to contact Bob Rodi directly at 1-800-321-5327, x 101.