by Rosanne Wilson, CLP, BPB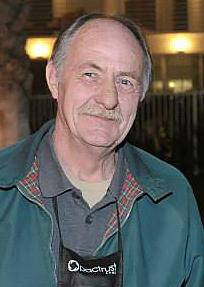 (Leasing News urged Rosanne Wilson, CLP, BPB, long time leasing broker and active in the industry, to let readers know about her husband, Richard, a Vietnam vet, and his experience with the Portland, Ore. VA Hospital.)
I hope some of my colleagues in this industry who read this story will share their experiences. I know there are many veterans in the lease industry who are going through the same nightmare.
Perhaps Leasing News can continue this feature story. There are a couple of websites that went up last week where veterans can share their own horror stories.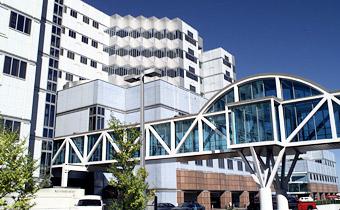 Portland, Oregon Veterans Administration Hospital
3710 SW Us Veteran Hospital Rd, Portland, OR 97239
Some of you in the industry are aware that my husband had a massive heart attack this past October. He was rushed by ambulance to Tuality Community Hospital in Hillsboro, Oregon where we live. It is only about 12 blocks from our house and the VA is a 45 minute drive from our house. The ambulance driver told me there was NO WAY he would rush Richard by ambulance up to the VA because he might not make it.
A stint was put in one of his main arteries near his heart.Once the stint was placed in him, Tuality hospital called the VA and offered to drive him by ambulance up to the VA so they could take over from there. The VA told the hospital that they had no available beds in the Cardio unit and told the hospital to just keep him, which was lucky for us, as the hospital decided to run more testing on him. They discovered that Richard had a major blockage of his arteries in both of his legs. They sent an urgent request to the Portland, Oregon VA that Richard's VA doctor needs to schedule him to have stints put in both of his legs at the VA as soon as possible. That was back in October. Richard called the VA daily, and emailed them daily. In six months, no response. No appointment has been set since last October's heart attack. He is stuck on a waiting list for 6 months now and suffering daily.
Within weeks of his heart attack, he started experiencing what I call "mini heart attacks" and these became almost daily occurrences. These attacks would cause so much pain in his heart and he would struggle to breathe and he would grab his chest. I thank God we have Nitro tablets and it usually takes 4 or 5 Nitro tabs to get the pain to stop. He has been tortured by these attacks more and more with time. These attacks also occur in the middle of the night. He would wake up in horrible pain and gasping. More Nitro tabs. I would sit up with him until the pain would subside.
He continued his daily ritual of calling and emailing the VA. I was petrified to go to my office each day and I suffered so much anxiety and fear that he would die while I was at work. Richard wrote letters to our Senator and Congressman and the VA Advocacy office. No responses. Then suddenly with the news of the VA scandal in the Phoenix Veterans Administration, the whole nation became aware of the lack of care. As days wore by, more and more whistle blowers stepped forward. There are now 26 VA's under investigation including the Portland, Oregon VA that my husband is enrolled in.
A week and a half after the VA scandal broke on the news, Richard finally got a phone call from a brand new nurse practitioner who introduced herself to him. She said she had just been hired and was brand new. She had gone through his entire file and was very disturbed that nothing had been done for Richard, even though he complained about his daily heart pains and how short of breath he was.
She read the notes the hospital had sent over back in October, 2013, that they had discovered more blockages in his legs and that he needed to have stints put in his legs right away. She was alarmed that he had tried since last October to get an appointment with the cardiologist. She set an appointment for him to come in right away to have pressure checks done on both legs in order to locate the blockages.
That finally happened about 2 weeks ago and Richard got the findings this past week in a letter that confirmed he had massive blockages of his arteries in both legs and he had NO PULSE in his feet.
One of his toes is turning black, too. The findings said he has severe arteriosclerosis and needed to be scheduled for surgery within 14 days!
We are waiting for the notification for what day the surgery will be done. If he doesn't hear anything this week, they will have exceeded the 14 days. I pray that he gets a phone call this week to schedule him for the vascular surgery. The nurse practitioner was very alarmed at his situation and tried to assure him that he will get taken care of A.S.A.P. None of this would be happening right now if it had not been for the brave whistle blowers who brought this situation to light from all over the country.
No wonder Richard hasn't been able to even go to the grocery store with me on Saturdays. The last time he tried, he didn't even make it down the first aisle without having difficulty and had to go back to the car and lay down. I have been so frightened for months. Every day he deteriorates even more. It took a national scandal for things to start happening.
When Richard was at the VA for the pressure checks in his legs, he ran into one of his customers who actually works at the VA. He told Richard in a whispering voice that "this place is crawling with auditors," who are investigating the practices are at this VA. I was pleased to hear that.Portland has not been on the news yet, but I suspect it will. I wish just one brave person at the Portland VA would step forward and blow the whistle on how bad this VA has treated the vets.
I would think they would not have to fear losing their job now that the whole country knows about this. The intimidation of the employees by the VA administrators has been so bad that the employees are all afraid to speak out. This is an outrage. Our vets deserve far better. People are dying waiting for the care they need. My husband is a ticking time bomb.
This morning his pain was so bad I thought I should call 911, but he took his Nitro tablets (several of them) and finally it subsided. He could not even walk out to the driveway with me to say goodbye like he tries to do each morning. The pains in both legs are so bad. The blood just can't seem to pump up and down through his legs. Since the VA letter said surgery within 14 days, I am going to hold them to it. I will make a mighty noise with the media. I will not sit by and watch my husband go through such agony. He served two tours in Vietnam. He went through hell over there for his country and the enemy blew off one of his hips.
Our men and women who have served deserve the best of care when they come home. The VA should have brought him in for surgery the moment they got the test results last October. You or I would have been thrown into the hospital immediately in the private system.
Rosanne Wilson, CLP, BPB
1st Independent Leasing, Inc.
3800 SW Cedar Hills Blvd., Suite 165
Beaverton, OR 97005
(503) 626-3486
(800) 926-0851
Fax: (503) 626-1631
http://www.1stindependentleasing.com
These websites were created by various veteran advocacy groups who are gathering these stories to hold the government accountable and to prove how widespread this lack of care is for our veterans. I hope you will share your stories.
http://vaoversight.org/
http://iava.org/share-your-va-story-iava
Disclosure: I have no positions in any stocks mentioned, and no plans to initiate any positions within the next 72 hours.