with photo's:
http://www.leasingnews.org/#Turmoil_Puget


Employees leaving Puget Sound Leasing, Bellevue, Washington talk about the turmoil, mostly emanating from First Sound Bank, Seattle, Washington, and its troubles. It seems to affect credit decisions, work with brokers, and brokers attitude that leases may not fund if the bank closes the leasing division down.


Dave Johnson
Leasing Division Manager
A call and email to Leasing Division Manager Dave Johnson were not returned. He served as Vice President Credit and Operations for the Small Ticket Leasing Division of Irwin Commercial Finance located in Bellevue, WA. He also brought with him David Murphy, senior credit analyst for the company's U.S. Small Ticket division.


David Murphy
Vice President - Credit
Under the circumstances, it does not appear First Sound Bank is in the position to close the division down, especially involved in several lawsuits. There does appear to be efforts to sell off leases to others than continue to fund them internally, according to FDIC financial statement filings, which show a decline in both leases and loans. June 30, 2008 net leases and loans were $209,208,000 and June 30, 2009 were $193,830,000 Loan allowance went from $2.9 million to $8.3 million.
When Louis Secord was in charge, Puget Sound Leasing was selling off most of their leases to others, not holding them, thus the various laws suits with other banks. The covenants in the placing of leases elsewhere is what was evidently not reportedly disclosed to First Sound Bank, as well as what the actual loss ratio was and how that tied into these portfolio's that were sold.
There have been a series of recent developments. First, Washington Federal Savings came to a confidential settlement in its suit against First Sound Bank regarding Puget Sound Leasing. This specific portfolio sale occurred during the time when Louis Secord had management authority for the Leasing Division control under bank ownership and was also on the bank board of directors. The dispute continues with other banks regarding the delinquency rates, buy-back provisions, security deposits, as well as "reps and warrants" with brokers who submitted the transactions. The settlement information may not be held confidential for long.
The major case continues against other banks as well as Larasco and the two founders, Louis A. Secord, Jr., and Richard A Secord.
First Sound Bank was one of the three banks that forced 84 year old Michael R. Mastro, Real Estate mogul or charlatan, depending on your viewpoint, into Chapter 7 Bankruptcy. The three banks were First Sound, $5.1 million, Columbia Bank, $2.6 million, Venture $2 million. Part of the suit relates to the allegation the transfer of assets over two years ago to offshore entities was done to keep out of the hands of creditors. We're talking about a $400,000 Rolls Royce, Jewelry, including five rings containing diamonds ranging from 9.68 to 27.8 carats, a waterfront mansion bought for $15 million, and more…the court document reads like this could only happen in real life as it would be unbelievable in a TV soap opera.
At this dollar amount, it is difficult to believe the bank executive committee approved the $5.1 million transaction. The purchase of Puget Sound came from when Secord, one of the founders of the bank, was on the board of the bank as well as the company accountant (former.) Whether the decisions came directly from the loan committee or directly and/or reviewed by the executive committee is not known. A telephone call to Steve Shaughnessy, President and COO, was not returned.
First Sound Bank said it lost $4.5 million in the second quarter, and lost $20.1 million in 2008. In December, the bank received $7.4 million in federal bailout funds. FDIC filings reveal bank employment was 104 June 30, 2008 and June 30, 2009 was down to 76 employees. Bank equity has gone from $38.3 million in 2008, June 30, to $20.1 million June, 2009. Cash is down $21 million from $266,555,000 to $245,099,000, not serious.
Especially of concern would be: Total other loans and leases went from $52,274,000 to $51,564,000, with a "Note: Other loans and leases category items may not total for TFR Reporters due to reporting differences." This may include the law suit numbers with Larasco and Secords, who at one time had personal deep pockets. Certainly bank regulators are following this bank closely as other banks in the area have had their problems, including foreclosure. While it does not appear First Sound Bank is headed that way, management should be questioned more about their loan decision process and abilities to rise above being part of the country club.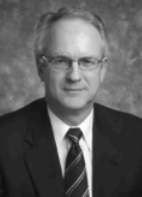 Don L. Hirtzel
Director Since 2004
Chairman and Chief Executive Officer
First Sound Bank
"Hertzel resigned as Senior Vice President and Division Manager of Business and Professional Banking from Pacific Northwest Bank (Wells Fargo) to pursue the formation of First Sound Bank. At Pacific Northwest Bank Mr. Hirtzel developed a new King County Commercial Banking Team in addition to managing the activities of five other Business Centers throughout Washington. Prior experience included serving as Executive Vice President in charge of production for Tacoma-based Columbia Bank and various other Senior Vice President positions with responsibilities in retail, business and corporate banking for Rainier National Bank, Security Pacific Bank, West One Bank and U S Bank."
Full biography here: http://leasingnews.org/PDF/FirstSoundBank_bio.pdf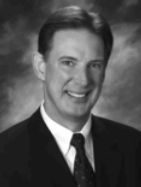 Steve Shaughnessy
Director Since 2004
President and Chief Operating Officer
First Sound Bank
"Mr. Shaughnessy has 27 years of experience in the Seattle banking and finance market encompassing a wide range of positions in traditional banking as well as asset-based finance. In 1990 he helped form CAPCO Financial, for which he served as President until the company was sold to Greater Bay Bancorp of Palo Alto, Ca. in 2001. . Prior to forming CAPCO, Mr. Shaughnessy was a Vice President with First Interstate Bank of Washington and Rainier National Bank with various positions in retail branch management, internal bank auditing, commercial lending and business development."
Full Biography Here:
http://leasingnews.org/PDF/FirstSoundBank_bio.pdf
Michael R. Mastro Chapter 7 BK newspaper article
http://seattletimes.nwsource.com/html/businesstechnology/2009975099_webmastro30.html?syndication=rss
Court Documents:
http://leasingnews.org/PDF/Mastro.pdf
Recent First Sound Bank/Puget Sound Leasing
http://www.leasingnews.org/Conscious-Top%20Stories/Puget.htm

Disclosure: no positions