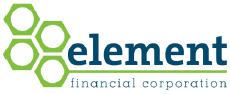 Element Financial closed its three simultaneous issues of different securities on Wednesday, raising $1.42 billion in capital. The company has become a major player in the North America Financial Market in a relatively short time, attracting top executives as well as physical assets.
In early June, Element signed a definitive deal to acquire PHH Corp's Arval fleet management services business for about US$1.4 billion, with the new funds from the financing to be used to close the transaction as well as to finance organic growth. Through the purchase, Element will add more than US$4.6 billion in total assets to its balance sheet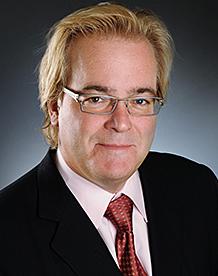 Steve Hudson, Chairman/CEO
"Deploying this capital to close the acquisition of PHH's North American fleet management business more than doubles our asset base to $10 billion and sets Element on a course to deliver increased leverage, reduced funding costs and strong origination growth from each of our four business verticals - Commercial & Vendor Finance, Aviation Finance, Railcar Finance and Fleet Management," said Element's chairman and CEO, Steven K. Hudson.
Closing of the PHH deal is expected by the end of July.
It should be noted, as with other issues, the members of the Company's senior management team and Board of Directors purchased approximately $11.2 million worth of Element securities, putting their money where their confidence is located.
"The entire senior management team and all of the members of our Board participated in this Offering with demand from this group exceeding the available allocation," noted Steven K. Hudson, Element's Chairman and CEO. "A personal financial commitment of this scale from those of us who are closest to the inner workings of this Company is supported by the stronger than forecast origination growth that we are seeing across each of our four verticals," added Mr. Hudson.
Reportedly, all security purchases referenced above were funded by the personal resources of the individual investor and were not supported by loans from the Company.
Disclosure: The author has no positions in any stocks mentioned, and no plans to initiate any positions within the next 72 hours.