By Jacqueline Renfrow, fierceretail.com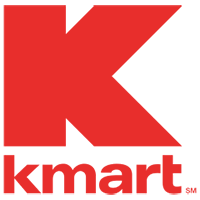 Kmart (NASDAQ:SHLD) announced it will now offer $1 or less check cashing services to members of its Shop Your Way loyalty program. Shoppers can now cash payroll and government checks up to $2,000 and personal checks up to $500.
Kmart is tapping into the need for shoppers who want the convenience of cashing checks where they shop, or do not have traditional bank accounts.
"At Kmart, we know that every dollar counts," said Jai Holtz, VP of financial services, Sears Holdings. "We're giving our members more savings so they can keep more in their pockets. We know our members will love only having to pay $1 or less to cash their checks."
Shop Your Way is the retailer's social shopping community and membership program. Kmart recently extended its shop online and pick up in storeprogram to include more than 2,000 stores for its Shop Your Way members.
Additional financial services offered to Kmart members include layaway, lease-to-own, pay in-store, walk-in bill pay, money transfer, money orders, ATMs and pre-paid debit cards.
Walmart (NYSE:WMT) is another retailer who recently got into the business of financial services. This spring, Walmart Canada introduced low-cost legal services in select locations throughout Toronto. The company also rolled out a low-fee money-transfer service that allows shoppers to send and receive up to $900 at a time at more than 4,000 U.S. stores.
Disclosure: The author has no positions in any stocks mentioned, and no plans to initiate any positions within the next 72 hours.