http://www.leasingnews.org/#Equipment_Acquisition
Equipment Acquisition Resources -Busted!
by Christopher Menkin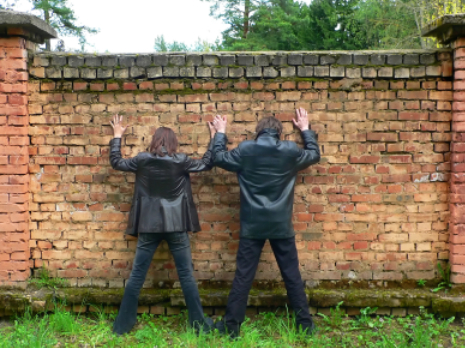 "Last year, I was given the opportunity to finance $6MM of equipment to Equipment Acquisition Resources. I do not know how anyone who did a site visit and met with the Players and looked at the financials would lend them money. The financials were suspect and just the whole business model was suspect. I met Mr. Player and he gave me business card that showed him to be a consultant to the company. Long story short, I declined the transaction.
"Your site is testimony to the importance of using your site to keep on top of what is happening in the industry."
Craig H. Raddatz
Vice President
SL Financial Services Corporation
770 Lake Cook Road
Suite 270
Deerfield, IL 60015
mail : craigraddatz@slfinancial.com
http : slfinancial.com
Equipment Acquisitions Resources filed Chapter 11 Bankruptcy in the Northern District of Illinois U.S. Bankruptcy Court on October 23, 2009 with a hearing scheduled for November 2, 2009 at 09:30 AM at 219 South Dearborn, Courtroom 680, Chicago, Illinois 60604.
William Brandt, of the turnaround firm Development Specialists Inc., who was selected by shareholders (not named) of EAR (after Chief Executive Officer Donna L. Malone and her husband, Sheldon Player, resigned on October 8th, 2009), told Bloomberg reporter Erik Larson, "This is a giant fraud, a Ponzi scheme which we discovered two days after we were put into it."
In making his presentation for a retainer and stating his hourly fee, Brandt told the court in his filing:
"8.The Debtor owns and/or leases more than 2000 pieces of semiconductor manufacturing equipment. The Debtor is indebted to multiple lenders that hold liens on various pieces of equipment…The Debtor's secured debt totals, in the aggregate, approximately $135 million. The appraised value of the Debtor's equipment is not known.
"9. Beginning in the fourth quarter of 2008, the Debtor experienced a significant downturn in equipment sales. The downturn continued into 2009 precipitating a severe liquidity crisis and ultimately leading to this filing."
What follows is the list of the top 20 creditors. Not named on the list, but on the list of creditors to be notified, meaning they are not in the top 20, are pages and pages of leasing companies including, ABCO, Balboa Capital, Bank of the West, LEAF, Leasing One, OFC Credit, PenTech Financial via US Bank Manifest, US Bank, Varilease, just to name a few. There are many banks as well as the IRS. (see copy of filing at end of article. editor)
- Note: this is from EAR accounting books and does not match law suit filings by several of the creditors with larger dollar amounts, such as Leasing One Corporation $2 million (not named as one of the top 20 creditors ) and ICON Capital at $21,599,653 (on the creditor's list for $18,733.10.)
William Brandt, representing EAR, filed the form requiring a $100,000 retainer noting his fee was $595 an hour with:
Senior Consultants: $425 to $595 an hour
Consultants: $250 to $420 an hour
Junior Consultants: $120 to $245 an hour
Attorneys representing the various leasing companies are registering such as Thomas V. Askounis of Askounis & Darcy, PC on behalf of Lyon Financial Services & First Premier Capital along with Alex Darcy (IFC Credit/NorVergence fame, suing the IFC BK for $150,000 fees not paid). If the list is followed, there will be at least 30 attorneys or more representing creditors.
Whether the collateral really exists is a question, as reports to Leasing News show EAR was a caught double dipping. At what locations and condition, including whether sold or subleased, is not known at this time either.
The amazing thing to me, and also to Bernie Boettigheimer, CLP, Lease Police, is how Sheldon Player got away with it so long after the first alert was in Leasing News in May, 2007, followed by the phony tax returns Don Blody caught when he was at Butler Capital (now at Madison Capital), covered by Leasing News as well as other stories the last two years. Lease Police has a vendor file and knows beyond the credit of the lessee what the track record is with the vendor.
Yes, Blody caught it, as did Craig Raddatz, but how all these major credit grantors were fooled, especially Icon Capital for $25 million, is certainly worth a revaluation of "due diligence." Shame on ICON. How much does the leasing industry have to lose before it looks at the vendor as much as it does the lessee?
"There is something fundamentally wrong with the way that we make credit decisions in our industry, "Lease Police Boettigheimer said. "The same mistakes are being repeated time and time again. It seems as if there is an imbalance between marketing, accounting, legal and credit management in many of the companies which have gotten in trouble lately.
"Too much emphasis has been placed on growth and market share and the reservations of quality credit personnel have often been ignored. On the other hand, those same credit people have been guilty of not being assertive of their opinions and concerns. The two 'Alerts' that I wrote about last week are classic examples of missed warning signals."
The companies named in the bankruptcy and lawsuits have officers and others in their employee who read Leasing News. Both Leasing News and Lease Police have been aware of the situation since 2007.
This one story tells it all:
http://www.leasingnews.org/archives/May%202007/05-04-07.htm#deja
EAR files Chapter 11
http://leasingnews.org/PDF/EAR_Files_BK_11.pdf
List of top 20 Creditors in BK by EAR
http://leasingnews.org/PDF/EAR_BK_list_of_top_creditors.pdf
Motion by Brandt and list of all creditors to be notified
http://leasingnews.org/PDF/EAR_List_of_Creditors.pdf
Brandt filing to be listed to represent EAR
http://leasingnews.org/PDF/Brandt_elected_by_shareholders.pdf
Leasing News articles since May, 2007
http://www.leasingnews.org/Conscious-Top%20Stories/Sheldon_Player.htm

Disclosure: no position