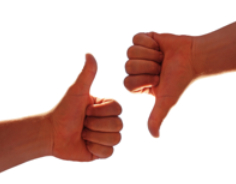 It appears most real estate business loan levels are returning to a positive level, according to the FDIC Quarterly Chart just released, but not to the highs of the last 10 years, which were mostly in 2008.
Most of the banks that failed in the last few years had high losses in construction and land development, primarily for 1-4 family homes; mostly not individual homes, but for builders of sections of homes.
Bouncing back also seems to be happening in nonfarm nonresidential lending, although agricultural loans remain down, according to the FDIC numbers.
On the downside, assets of leasing receivables from banks has been in a ten year negative direction. (Readers who have more knowledge on this or an opinion, "on the record" or "off the record," please email kitmenkin@leasingnews.org).
A definition of these loans follows the chart from the FDIC.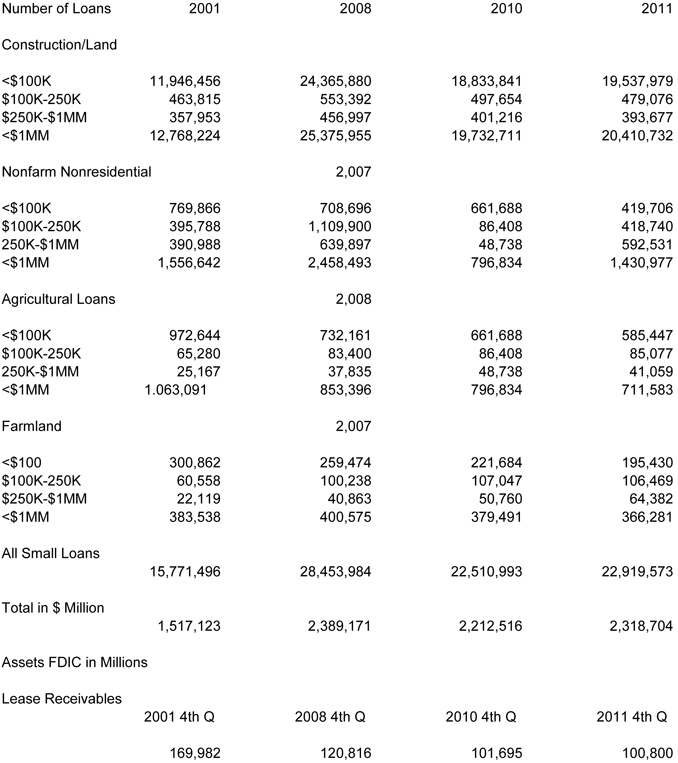 Construction and Land Development Loans---These are secured by a mortgage on the property being finance, normally no longer than three year terms. This may also include additions or alterations to existing structures and vacant land.
Nonfarm Nonresidential as defined by FDIC are liens secured by real estate on business and industrial properties, such as hotels, motels, churches, hospitals, education and charitable institutions, association buildings, golf courses, recreational facilities and similar properties; source of repayment is the cash flow from the ongoing operations and activities conducted by the borrower.
Agricultural loans include operating expenses, investment in farm equipment, often against crops in the future, and for generally a short term from one to three years.
Farmland is long-term credit for acquisition of farm real estate and construction financing or refinancing of property; property must be suitable for farming.
Full Chart here for real estate loans:
http://www2.fdic.gov/qbp/timeseries/SmallBusiness&FarmLoans.xls
Balance Sheet ( see #28):
http://www2.fdic.gov/qbp/timeseries/BalanceSheet.xls
Disclosure: I have no positions in any stocks mentioned, and no plans to initiate any positions within the next 72 hours.