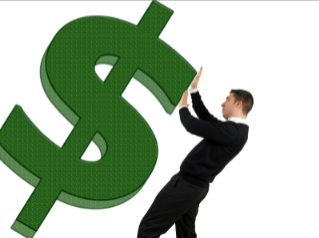 When the various state banking regulatory entities inform the Office of the Comptroller of the Currency (NASDAQ:OCC) about a bank undercapitalized, in serious difficulty, and when they are insured by the FDIC, it may take time to find another bank to assume the deposits and help with the assets and share in the disposal of liabilities.
The purpose is to not just rely on the FDIC to bail out the bank with funds that come from the Deposit Insurance Fund (DIF), as well as make the transition to benefit bank customers and depositors.
But the FDIC is not able to find homes for all banks that fail, the last one being Home Savings of America, Little Falls, Minnesota, which was primarily in mortgage loans, with main office in one state and three offices spread out in California.
As of December 31, 2011, Home Savings of America had $434.1 million in total assets and $432.2 million in total deposits. The amount of uninsured deposits will be determined once the FDIC obtains additional information from those customers. The FDIC estimates that the cost to the Deposit Insurance Fund (DIF) will be $38.8 million.
As in other bank failures, the disposal of liabilities and collection of debts is sometimes shared, but most often the FDIC is involved in the disposal, and at times, often having to bid out the debt collection to professional entities and law firms, who purchase low and hope to collect high.
In 2011, the FDIC only had two banks they could not place, seven in 2010, 12 in 2009.
The largest institution to fail without a buyer since 2008 was the $4.16 billion Atlanta-based banker's bank Silverton Bank NA. The FDIC has had to assume more than $1 billion in assets from four other banks that failed without buyers. Georgia had the most amount of banks without buyers - five - followed by four in Utah.
Disclosure: I have no positions in any stocks mentioned, and no plans to initiate any positions within the next 72 hours.