by Tom McCurnin
Leasing News Legal Editor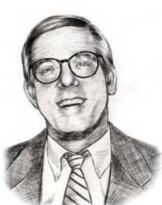 Marijuana Dispensaries Are Cash Cows. Can Banks or Equipment Lessors Do Business With Them in Protected States Which Have Legalized Marijuana? Maybe Yes, Maybe No.
Fincen Release FIN 2014-G001 (2014)
20 States have enacted some form of legalized marijuana dispensaries. This is a cash cow business, and such business require banking and equipment leasing services for POS terminals, deposits, credit cards, ACHs, scales, lights, and security measures. Old school theory is that the business is still illegal under Federal law, so banks may not take deposits, make loans, process credit cards, or lease the dispensaries equipment. However, new Federal regulations have clarified how banks can legally do business with such businesses.
On February 14, 2014, Department of Justice Deputy Attorney General James M Cole issued a memorandum ("The Cole Memo") which supplies financial institutions with some guidance regarding banking these otherwise risky businesses.
The decision to open, close, or refuse such banking business should be made by each financial institution based on a number of factors specific to the Fincen criteria. In assessing the risk of banking marijuana dispensaries, the bank should:
• Verify if the business is licensed
• Develop criteria for determining whether the banking activity of such businesses are normal or expected.
• Determine whether the dispensary is providing medical or recreational patients with the drug
• Monitor the account to determine whether the activity is suspicious or not
• If the activity is suspicious, then the bank should file one of three suspicious activity reports, (i) A limited SAR which simply identifies the dispensary where it is benign; or (ii) a Marijuana Priority SAR where the dispensary is involved with organized crime, involved in money laundering, selling to minors, etc; or (iii) a Marijuana Termination SAR where the banking relationship has been terminated due to impropriety It's unclear how the bank or creditor would know whether it's customer is selling to minors or is money laundering.
• If the bank agrees to bank the dispensary, the dispensary is not exempt from currency transaction reports for cash deposited over $10,000.
What does this all mean for banks and equipment lessors?
First, the Fed has given the green light to bank this unique business, subject to many due diligence factors. That due diligence seems so great to me that the green light might actually be a yellow light. So if you're prepared to dig deeper into the credit, then by all means bank or lease to a dispensary.
Second, there is no guaranty (unless the lender can satisfy itself) that the dispensary is exempt from drug seizure laws, so in extreme cases (for money laundering or organized crime), the secured lender or lessor might have equipment seized. To avoid this scenario, the bank or lessor should do its due diligence.
Third, if the lender or lessor is doing business with a commercial landlord (with dispensary tenants), then the risk of seizure is nevertheless still in play. In other words, the FBI can seize the property or equipment of a dispensary which is engaging in high profile illegal activity. How can the bank or lessor protect itself?
Fourth, for those lenders which want to avoid banking a dispensary, any loan or lease should be Quick Tracked to insure the equipment is being used for a legal purpose. If the bank or lender wants to avoid taking the risk of dispensary lending, then at least it will know that in advance.
Fifth, for those lenders which want to avoid banking dispensary's, all loan documents should be modified to add, as a condition of default, the use of the premises or equipment by a marijuana dispensary. This way, the lender or lessor can, if it ascertains that use, call the loan. Normal loan document prohibit illegal uses, but marijuana dispensaries are legal in many States, so your standard loan documents won't protect you.
The bottom line to this issue is that State law is way ahead of the Federal law in this regard, and while States are making the use of marijuana legal, it is unlikely that Congress will legalize marijuana, so the banks and lessors need to manage their risk if they want to bank these types of customers. If the bank or lessor does not want to bank these dispensaries, then loan or lease documents need to be modified as set forth above.
Financial Crimes Enforcement Network (PDF)
Tom McCurnin is a partner at Barton, Klugman & Oetting
in Los Angeles, California.

Tom McCurnin
Barton, Klugman & Oetting
350 South Grand Ave.
Suite 2200
Los Angeles, CA 90071
Direct Phone: (213) 617-6129
Cell (213) 268-8291
Email: tmccurnin@bkolaw.com
Visit our web site at bkolaw.com
Previous Tom McCurnin Articles:
http://www.leasingnews.org
Previous Tom McCurnin Articles:
http://www.leasingnews.org/Conscious-Top%20Stories/leasing_cases.html
Disclosure: The author has no positions in any stocks mentioned, and no plans to initiate any positions within the next 72 hours.