Escrow Company Loses To Bank On Wire Transfer Cyber-Crim
Please Note: Blog posts are not selected, edited or screened by Seeking Alpha editors.
Internet, Long/Short Equity, Portfolio Strategy, Banks
Seeking Alpha Analyst Since 2009
Christopher "Kit" Menkin is of editor LeasingNews.org (http://www.leasingnews.org/), an internet trade publication for the finance/leasing industry. He has 46 years experience in the finance/leasing industry as well as being a founder of a commercial regional bank and serving on several company board of directors. He was a syndicated business columnist in news from Silicon Valley, California, for 12 commercial newspapers in the 1970's and early 1980's. Prior to getting into the financial business, he was a West Coast News Producer for ABC-TV News, Managing Editor KGO-TV News, San Francisco, California, and news editor at KFRC News, San Francisco, California. His three times a week news edition posted at www.leasingnews.org is read by over 175,000 in the trade and by related entities each month.
by Tom McCurnin
Leasing News Legal Editor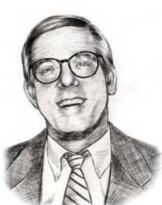 Case Again Underscores Necessity of Companies Using Wire Transfers to Have Adequate Security, Usually a Dual Control System. Failure to Heed Bank's Warnings Cost Escrow Company $440,000, Plus the Bank's Attorney Fees
By Tom McCurnin
Choice Escrow and Land Title, LLC v. BancorpSouth Bank, 2014 WL 2598764 (8th Cir. 2014).
"I remind myself every morning: Nothing I say this day will teach me anything. So if I'm going to learn, I must do it by listening."
Larry King
Some people just don't listen. In today's case, an escrow company was more concerned about employee's schedules than listening to the Bank that handled its wire transfers. The failure to listen cost the escrow company $440,000, plus the Bank's attorney fees, a net turnaround of $600,000. The facts follow.
Choice Escrow is a Springfield Missouri land and title company, handling both title policies and escrow services. Obviously, most of the funds it handles are processed through wire transfers. Choice Escrow banked with Mississippi based BankSouth since 2009.
Consistent with the Bank's policies, BankSouth offered Choice Escrow wire services based on its "dual control" security system, whereby the customer could only wire transfer funds out when two people logged into the Bank's internet site. Choice Escrow refused that security system due to the fact that two employees might not be present each time a wire was needed.
Ever vigilant, the Bank required Choice Escrow to sign a memo which stated that Choice was warned to have a dual control security system, and declined. The memo further stated that the Bank cannot protect customers that do not utilize a dual control system. The underlying wire transfer agreement had the following indemnification language:
"As long as BancorpSouth has performed as provided in Section 8 above, the Customer shall indemnify and hold BancorpSouth harmless from any and all claims, damages, losses, liabilities, and costs and expenses, including reasonable attorney's fees, which relate in any manner to the Services performed under this Agreement."
The Bank wasn't done trying to save Choice Escrow from itself. The Bank received a warning from the Fed that fraudsters were attacking companies like Choice Escrow with emails with a Trojan Horse attachment which was a keystroking logger. One of the Bank's Directors again contacted Choice, explained the scam and pleaded with Choice to install a dollar limit to every wire and dual control. Choice Escrow refused:
"Actually I don't think that would be a good procedure for us-lots of times Paige is here by herself and that would be really tough unless we all shared pass words."
Sometime after this exchange, a Choice employee fell prey to a phishing attack and contracted a computer keystroke logging virus which gave an unknown third party access to the employee's username and password. $440,000 was wired out of the account to an unknown third party.
Choice sued, claiming that the security procedure used by BankSouth was commercially unreasonable, claiming that the security procedure must include a process whereby a banker manually reviews every payment order submitted to the bank to ensure that no irregularities exist-what Choice calls "transactional analysis."
BancorpSouth's management testified that the Bank conducts tens of thousands of wire transfers daily on behalf of its roughly 400,000 checking account customers and that reviewing each one of these transactions would be impracticable.
The Court found that the Bank was not required, under the various agreements and the facts, that a bank was required to perform a "transactional analysis" for every wire transfer.
The Court further found that the Bank's dual control security procedure, offered and declined by Choice Escrow, was commercially reasonable and used by many banks as an effective security procedure. Although Choice stated that having two senior employees present at the same time would be inconvenient, Choice misunderstood the nature of dual control. Dual control allows one employee to create a pending payment order in the morning, and a second employee may come into the office in the afternoon and confirm the pending payment order.
Therefore, the Court affirmed the trial court's granting of BankSouth's motion for summary judgment-the Bank won, Choice Escrow lost, and lost big, $440,000 worth. It couldn't get much worse.
But it did. The Bank's wire transfer agreement contained an indemnity clause which required the customer to indemnity the Bank in the event the Bank complied with the agreed upon security procedure. Although the trial court refused to enforce the indemnity, the 8th Circuit Court of Appeals did, making Choice Escrow liable for a wad of the Bank's costs (over $92,000) and attorney fees.
What are the lessons here for equipment lessors?
• First, the Lessor obviously uses wires to pay vendors. Make sure your company uses an up to date security procedure, either dual control, or a physical component, such as a USB dongle.
• Second, listen to the Bank. If it recommends a security system, your company would be well served to take notice.
• Third, I have not seen the indemnity provision of BankSouth being used by other banks, and it certainly came as a surprise to me that it existed and the Bank won on that issue. It should be noted that costs alone, excluding attorney fees totaled over $92,000, so Choice Escrow is on the hook for almost $600,000! Perhaps someone should have read that clause before filing suit. That type of clause may dis-incentivize bank customers from suing the Bank, unless the customer has a really good case.
The bottom line to this case is to listen-listen to the Bank that handles your accounts. Perhaps like Larry King, you might learn something.
Choice Escrow Case
http://www.leasingnews.org/PDF/ChoiceEscrowCase_42015.pdf
Tom McCurnin is a partner at Barton, Klugman & Oetting
in Los Angeles, California.

Tom McCurnin
Barton, Klugman & Oetting
350 South Grand Ave.
Suite 2200
Los Angeles, CA 90071
Direct Phone: (213) 617-6129
Cell (213) 268-8291
Email: tmccurnin@bkolaw.com
Visit our web site at www.bkolaw.com
Previous Tom McCurnin Articles:
http://www.leasingnews.org/Conscious-Top%20Stories/leasing_cases.html
Analyst's Disclosure: The author has no positions in any stocks mentioned, and no plans to initiate any positions within the next 72 hours.
Seeking Alpha's Disclosure: Past performance is no guarantee of future results. No recommendation or advice is being given as to whether any investment is suitable for a particular investor. Any views or opinions expressed above may not reflect those of Seeking Alpha as a whole. Seeking Alpha is not a licensed securities dealer, broker or US investment adviser or investment bank. Our analysts are third party authors that include both professional investors and individual investors who may not be licensed or certified by any institute or regulatory body.