by Christopher Menkin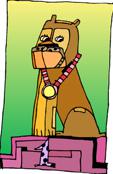 CIT waits to rebound, basically tied to its $3.4 billion deal for OneWest Bank with 73 branches in Los Angeles and Southern California, the year's largest bank deal. Leasing News has written about the intense pressure from community groups, who believe community involvement will be effected. However, that is not the history of CIT. While involved primarily with business, as its own CIT Bank is, that is not the thrust or background of CIT Group Chairman and CEO John Thain nor the board's involvement in their communities.
Meanwhile, the purchase of Direct Capital, Portsmouth, New Hampshire, has seen an exodus of key employees. The latest reportedly is Richard Scheib, Senior Finance Manager, 12 years with the company, going over to Ascentium Capital (see "New Hires-Promotions" that follows). That makes over ten who have gone to Ascentium, six in sales, a few operations, and two managers. According to listings in "New Hires-Promotions," others have gone to other competitors. Reportedly, the co-founders, the Brooms are desperately trying to hold the ship together until their final milestone payment from CIT which comes a year after the closing date of the acquisition, August 1, 2014. Chris Broom has bought a mansion in Florida, where he lives, as well as a jet to fly back and forth to New Hampshire.
It also has been disclosed that Direct Capital was "very loose" in their underwriting in the six to nine months leading up to the CIT merger. The CIT press release had stated: "$2.25 billion in equipment, franchise and vendor financing and lending solutions to grow their businesses. Direct Capital has assets of approximately $500 million and employs 250 individuals." (1)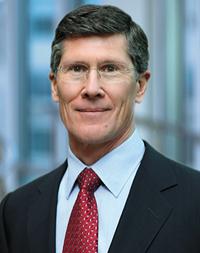 John Thain
Chairman/Chief Executive Officer
In his First Quarter Earnings, John Thain said, "We continue to target the completion of our OneWest transaction in the middle of this year. And we are exploring the various opportunities created by the GE announcement to divest much of GE Capital. However, we will have nothing specific to discuss on this call."(2) Certainly, OneWest Bank will add greatly to the assets and profitability of CIT Group. A recent press release states the many advantages, including:
CIT Bank more than doubles in size to $41 billion in assets and $28 billion in deposits
73 branches in Los Angeles and Southern CA, one of the country's most attractive banking markets
Adds $15 billion of deposits, including over $2 billion of commercial deposits
Reduces CIT's cost of deposits from 1.6% to ~1.2% and overall cost of funds from 3.3% to ~2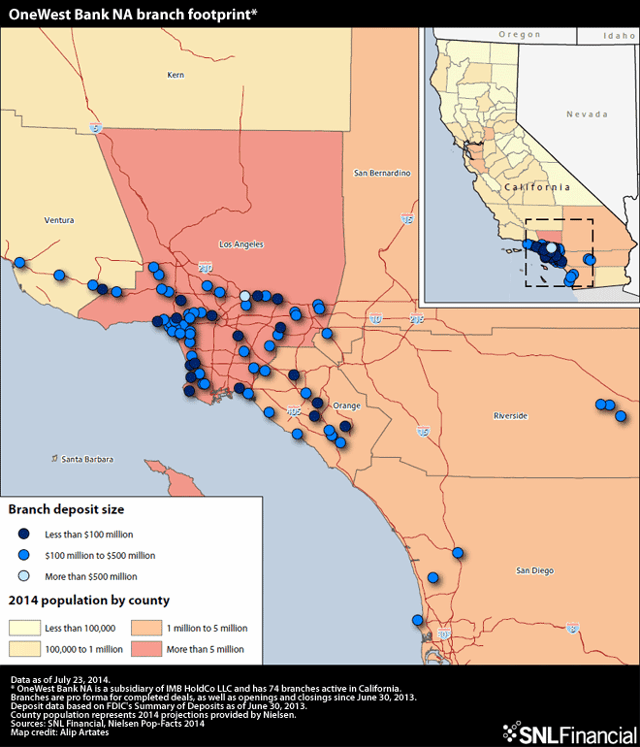 (1) CIT Press Release
http://leasingnews.org/archives/Jun2014/6_25.htm#confirmed
(2) Seeking Alpha CIT Group Earnings Call Results
https://seekingalpha.com/article/3110546-cit-group-cit-john-a-thain-on-q1-2015-results-earnings-call-transcript
Disclosure: The author has no positions in any stocks mentioned, and no plans to initiate any positions within the next 72 hours.