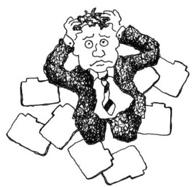 As noted in last week's issue, the FDIC does not always find a bank to take over a failed bank. * This is the second this year where New City Bank, Chicago, Illinois was closed by the Illinois Department of Financial and Professional Regulation - Division of Banking, which appointed the FDIC as receiver. The first this year was Home Savings of America, Little Falls, Montana (1)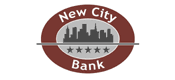 The FDIC was unable to find another financial institution to take over the banking operations of New City Bank. The FDIC will mail checks directly to depositors of New City Bank for the amount of their insured money.
The bank was founded October 16, 2003 and as of the end of December 31, 2011 had nine full time employees at its 900 South Michigan Avenue office in Chicago.
Tier 1 risk-based capital ratio -3.91% (not a typo. editor)
Vice-chairman and investor in New City Bank William Beavers, Cook County Commissioner, was indicted on federal tax charges last February. The federal indictment against Mr. Beavers alleged he converted campaign contributions to personal use and didn't disclose the income to the Internal Revenue Service. One of the uses of the money, the indictment said, was to pay gambling debts.
A February 24, 2011 consent order "...the Bank shall cease providing third party payment processing for deposit customers and their associated accountholders, customers, and clients and otherwise sever its relationship with such customers...
"...the Bank shall not enter into any new line of business without the prior written consent of the Regional Director and the Division..." as well as other requirements." (2)
Following the $2.7 million loss and $6.2 million in non-current loans, it appears it was too late as the 2011 loss became $9.2 million and non-current loans were at $11.7 million, including $4.2 million charge off.
Note at the end of 2011, $11 million, or 26 percent, of the bank's total loans of $42 million were at least 90 days behind on payments. Reportedly many of the loans were held by directors, their associates, and friends.
(in millions, unless otherwise)
Net Equity
2006 $10.5
2007 $11.7
2008 $12.4
2009 $8.9
2010 $7.1
2011 -$1.8
Profit
2006 $1.8
2007 $1.85
2008 $771,000
2009 -$2.8
2010 -$2.7
2011 -$9.2
Non-Current Loans
2006 $243,000
2007 $2.67
2008 $1.6
2009 $2.3
2010 $6.2
2011 $11.7
Charge Offs
2006 0
2007 $29,000 ($26,000 1-4 family, $3,000 individuals)
2008 $198,000 ( $91,000 1-4 family, $75,000 nonfarm, $23,000
individuals)
2009 $2.2 million ($587,000 1-4 family, $546,000 nonfarm, $528
construction/land, $517,000 commercial, $28,000 individuals
2010 $3.1 million ($2.1 construction/land, $918,000 1-4 family, $156,000 nonfarm,-$100,000
commercial)
2011 $4.7 million ($2.3 1-4 family, $992,000 commercial/industrial, $760,000 nonfarm, nonres., $381,000 multifamily, $294,000 other loans, $68,000 individuals)
Construction and Land, 1-4 family multiple residential, Multiple Family Residential, Non-Farm Non-Residential loans.
Beginning Monday, depositors of New City Bank with more than $250,000 at the bank may visit the FDIC's Web page "Is My Account Fully Insured?" at www2.fdic.gov/dip/Index.asp to determine their insurance coverage.
As of December 31, 2011, New City Bank had $71.2 million in total assets and $72.4 million in total deposits. The amount of uninsured deposits will be determined once the FDIC obtains additional information from those customers.
The FDIC as receiver will retain all the assets from New City Bank for later disposition. Loan customers should continue to make their payments as usual.
The FDIC estimates that the cost to the Deposit Insurance Fund (DIF) will be $17.4 million. www.fdic.gov/news/news/press/2012/pr1202...
* FDIC Can't Place All Failed Banks
http://leasingnews.org/archives/Mar2012/3_07.htm#fdic
(1)) Homes Savings of America--second story in Bank Beat
http://leasingnews.org/archives/Feb2012/2_27.htm#bank_beat
(2) Consent Order
http://leasingnews.org/PDF/NewCityBankConsentOrder.pdf
List of Bank Failures:
http://www.fdic.gov/bank/individual/failed/banklist.html
Bank Beat:
http://www.leasingnews.org/Conscious-Top%20Stories/Bank_Beat.htm
Disclosure: I have no positions in any stocks mentioned, and no plans to initiate any positions within the next 72 hours.