By Lindsey White and Daniel M. Burkard
SNL Financial Exclusive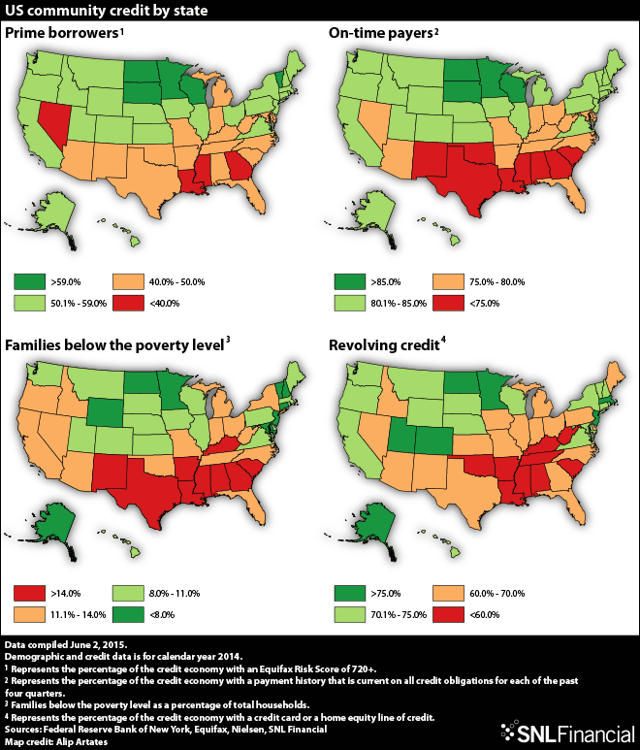 The U.S. economy may be improving, but in many parts of the country, credit conditions remain just as troubled as they were during the financial crisis.
In May, the Federal Reserve Bank of New York released data on credit conditions in communities across the U.S. The report includes information on borrower credit quality, credit availability and credit stress on the national, state and county level from 2005 through year-end 2014.
Kausar Hamdani, a senior vice president at the New York Fed, said the report was inspired by the bank's efforts in the wake of Superstorm Sandy in 2012. "What we saw subsequent to that storm was that some communities were recovering a whole lot faster than others, and our question was: why?" she explained.
The data show that a broad swathe of the South had a low percentage of on-time payers compared to the rest of the nation. The South also had a larger segment of subprime borrowers, and less access to credit.
The report paints an especially troubled picture of Mississippi.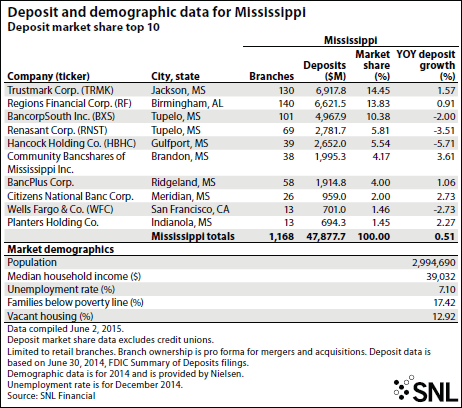 The New York Fed found that Mississippi is the state with the least access to revolving credit; less than 50% of the state's credit economy has a credit card or a home equity line of credit. The credit economy measures all adults in a community with a credit file and credit score.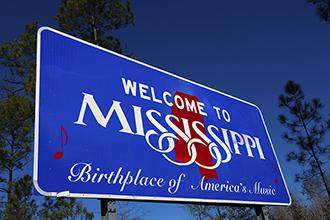 Meanwhile, more than half of Mississippi's credit economy is considered subprime - a higher percentage than any other state in the nation. The New York Fed defines a subprime borrower as someone with an Equifax Risk Score of less than 660.
Only 71.1% of Mississippi borrowers are considered on-time payers - defined as those with a payment history that is current on all credit obligations for each of the past four quarters. This is less than any other state, and more than 8 percentage points below the national average.
Darrin Webb, the state economist for Mississippi, was unsurprised by the findings, given the high level of poverty and the heavy reliance on government transfer payments; he said that more than 25% of personal income in the state comes from programs like welfare, disability and Social Security. "We are a poor state, and with a poor state that means that a lot of people in Mississippi live from paycheck to paycheck," Webb told SNL.
According to SNL data, Mississippi also had the highest percentage of families below the poverty level at year-end 2014, at 17.4%. This compares to a national average of 10.7%.
Webb said that Mississippi was not hit as hard as other states during the recession, but its recovery has been much slower. "In part that's because the national economy has grown slow. We've got a relatively small economy, and so we are dependent upon the national economy doing well," he said. He pointed to the low levels of education attainment in Mississippi and the state economy's dependence on manufacturing as factors contributing to the slow recovery.
"Mississippi's problems are systemic; they're long term in nature. The solution is going to have to be long-term as well," Webb said. This means improving the population's education and skillset. "Until that happens, I think we're going to continue to struggle," he said.
SNL data show that there are more than 1,100 bank branches in Mississippi. Regional players Trustmark Corp., Regions Financial Corp. and BancorpSouth Inc. have the largest deposit share of the state's market.
But when it comes to accessing credit, Webb said that people with low credit scores often rely on "lenders of last resort," like title stores or pawn shops. He said that mortgage trends in Mississippi show that borrowers have a tendency to pay their debts, albeit late. "We pay our bills eventually, we're just slow in doing it," he said. "Again, that's characteristic of people who live close to the margin."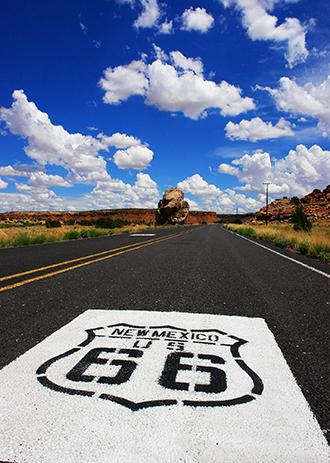 On the county level, the New York Fed's report found that McKinley, N.M., had the lowest percentage of on-time payers in the nation, at 47.6%. Only 33.4% of the county's credit economy had access to revolving credit, and more than 71% of the county was considered subprime.
David Hinkle, director of the Gallup McKinley County Chamber of Commerce, described McKinley as a poverty-stricken area with a natural resource-dependent economy. He said McKinley has still not recovered from the 2008 downturn, and continues to be plagued by reductions in government spending.
"When the federal budget gets the sniffles in Washington, then McKinley County has pneumonia," Hinkle said. He, too, pointed to the area's high reliance on government transfer payments, as well as funding that the U.S. Department of the Interior's Bureau of Indian Affairs sends to the Zuni and Navajo nations; both tribes have reservation lands in McKinley County.
According to the Census Bureau, 76.9% of the county's population identified as American Indian or Alaska Native alone in 2013.
Allen Parkman, a professor emeritus of management at the University of New Mexico, said that loans often come with very high interest rates for properties located on reservations. "It's often very difficult for the lenders to collect [because of tribal sovereignty], and that creates the environment in which they charge higher rates of interest than they might in other situations," he said. He said this feeds into the "vicious cycle" of people borrowing money at high rates of interest and becoming delinquent on their loans.
According to SNL data, there are fewer than 10 bank branches in McKinley County. Central City, Neb.-based Pinnacle Bancorp Inc. has three, while Seattle-based Washington Federal Inc., Bank of America Corp., Wells Fargo & Co., U.S. Bancorp and Inverness, Ill.-based First Bancorp of Durango Inc. have one each.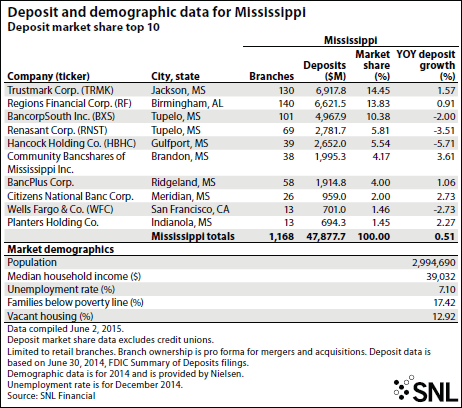 In McKinley County, Hinkle said, there is no shortage of credit and bank branches. "The biggest shortage that we have is lack of the ability of a large part of our citizenry to be able to qualify," he said. He said that heightened regulations have made banks reluctant to lend. "That's all well and good, and it creates an environment where you're not going to have a taxpayer bailout of financial institutions," Hinkle said. But it has also created a situation where loans to the less affluent and to small businesses are difficult to attain, which drives many borrowers to access credit outside of the traditional banking system - such as payday loans, car title loans and tax refund loans.
"Those interest rates are much higher than what you would be able to access at a bank, but the citizens that I'm talking about probably would have no capacity whatsoever to access traditional lending markets via a federally insured national or state-charted bank," Hinkle said. "We lack financial sophistication." He pointed to efforts by the University of New Mexico and the local banking industry to educate the population about personal finance, but said that Native Americans are at a disadvantage in accessing financial resources through traditional banks.
"All of this is wrapped up in a culture and a history of poverty, and all of the things that come around with poverty - lack of education and previous credit failures," said Hinkle, himself a member of the Choctaw Nation. "It would be comparable with any minority population."
The New York Fed's Hamdani hopes the data can help policymakers allocate resources and assess the success of their programs. Without hard numbers, she noted, often the tendency is to allocate resources equally among geographies, instead of according to need.
"In our many activities and outreach to community development stakeholders, one of the things I have seen and heard over and over again is the lack of and the desire for more localized information about what's happening at the ground that is relevant for the community development world," Hamdani told SNL.
Hamdani said she is eager to see how the data is received. "One of our hopes is that we will start a conversation using this kind of information," she said.