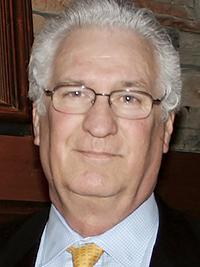 Bank Chairman/CEO Layton Stuart
The Office of the Special Inspector General for the Troubled Asset Relief Program (SIGTARP) and the U.S. Department of Justice announced that the United States is suing the estate and trusts of the late Layton P. Stuart, Chairman and CEO of One Financial Corporation, and its wholly owned subsidiary, One Bank & Trust N.A., both based in Little Rock, Arkansas, and a TARP recipient, alleging that Stuart made misrepresentations to induce the U.S. Department of the Treasury to invest $17.3 million of Troubled Asset Relief Program (TARP) funds in One Financial as part of Treasury's Capital Purchase Program (CPP).
Layton "Scooter" Stuart, 62, passed away March, 2013.
According to the United States' complaint, Stuart, on behalf of One Financial, applied in late 2008 for a TARP investment totaling $17.3 million. The complaint alleges that Stuart knowingly made false statements about the financial condition of One Bank and its intentions for the use of the TARP funds. In particular, the statements and TARP application allegedly concealed serial frauds that Stuart and other One Financial directors and bank executives had been committing and intended to continue committing on One Bank.
As set forth in the complaint, the schemes involved Stuart's diversion of funds from One Bank for personal use including, within 30 days of receiving the $17.3 million in TARP funds, the diversion of more than $2 million into personal accounts for his own use.