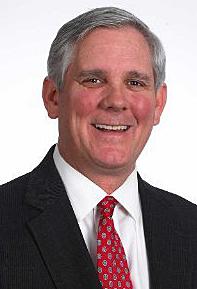 Daniel P. Dyer, age 57, announces his retirement from the position of Chief Executive Officer and Director of Marlin Business Services Corp., effective October 20, 2015.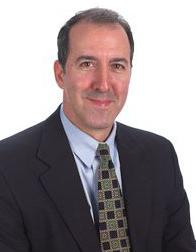 Edward J. Siciliano, age 53, the Registrant's Executive Vice President and Chief Sales Officer, has been named interim CEO, effective October 20, 2015, and will serve in that role while the Registrant's Board of Directors conducts a search for a permanent CEO. Sicilanao
was hired October 10, 2007. Prior he worked at ALK Technologies, where he held the position of Vice President of Sales and Marketing. His previous experience includes serving as Senior Vice President of Sales & Marketing for Applied Theory Corporation and National Account Sales Director for Xerox Corporation.
https://www.linkedin.com/pub/edward-j-siciliano/0/261/10a
Dyer's termination agreement calls for all accrued but unused paid time off, two times Executive's current base salary, or eight hundred fifty-four thousand five hundred and twenty-eight dollars ($854,528.00); (NYSE:B) Two times Executive's average of incentive bonus for two fiscal years preceding the Date of Termination, or seven hundred fifty-eight thousand six hundred and twenty-five dollars ($758,625.00); (NYSE:C) The "COBRA Payment" which shall be an amount equal to twenty-four (24) times the monthly applicable premium Life Insurance, incentive bonus, all stock options granted to Executive after October 14, 2003. Bloomberg as well as SNL Financial noted his 2014 compensation was $1,275,790 (NYSE:A)
The document also includes a consulting agreement until the first anniversary of the Date of Termination.
A press release was issued that made the announcement as noted in
the first paragraph. It continues:
#### Press Release #############################
Mr. Dyer, who co-founded Marlin in 1997 and has served as CEO and director since, commented, "It's been the experience of a lifetime working alongside everyone helping build Marlin into the success it is today. Let me express my sincere appreciation and gratitude to all of my colleagues who I have met and worked with over the years. I'm proud to say that our efforts together have led to all of Marlin's accomplishments, from a startup in 1997 to a one of the leading financial services providers to small businesses. With my announced departure, I look forward with anticipation to pursuing new opportunities of a personal and career interest."
Lawrence J. DeAngelo, Chairman of Marlin's Board of Directors, thanked Dyer on behalf of the entire organization "for his 18 years of dedicated service."
"We wish Dan enduring success as he pursues other interests," said DeAngelo. "Looking ahead, Marlin has exceptionally strong management talent and we are well-positioned to take advantage of Marlin's attractive long-term growth opportunities and to deliver strong performance for Marlin's shareholders."
The Company also announced that executive search firm Korn Ferry has been engaged to lead a comprehensive search process to select Mr. Dyer's successor.
#### Press Release #############################
Lynne Wilson, 52, who joined Marlin Business Services in June, 2006, as Chief Financial Officer, on April 30, 2015 announced her resignation as Senior Vice President and Chief Financial Officer, terminating May 31, 2015. According to LinkedIn, she is available for employment:
https://www.linkedin.com/pub/lynne-wilson/4/562/478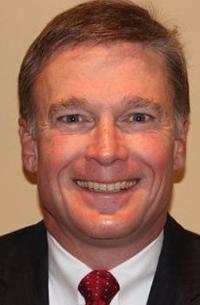 November, 7, 2013, Marlin announced the retirement of George D. Pelose, Executive Vice President, General Counsel, and Secretary, who joined the firm in July, 1999. At the end of 2014, he was found on LinkedIn.com looking for "employment," which states he is still available.
https://www.linkedin.com/in/georgepelose
Note when he left Marlin his total compensation was $1,415,654.
http://leasingnews.org/archives/Jan2015/1_05.htm#peolose
The first story in the collection of Marlin Leasing was dated August 20, 2008 . It described what one employed called a "bloodbath." It noted:
"Gone are:
"Gary Shivers, former president of Marlin.
Gary Kester, former VP of credit services.
Mike Bennie, former VP in charge of broker services.
Mike Witt, former director of legal.
Mark King, former director of credit.
Brian Cornell, former director of sales.
John Forsyth, former jack of all trades. (Sales, syndications, major accounts, etc.)
Marcel Gilbert, former VP of IT (considered one of the best in the business)
Dominic Janney, former VP in charge of retail sales.
Tom Mancini, former VP in charge of copier sales and residuals."
At the time, it noted:
"Today only two are left from the original group that he helped form while at Advanta. Dan Dyer, CEO, and Bill Waddell, National Sales Manager, Broker Services Division.

Bill Waddell is long gone,
October 20, 2015 Dyer will be gone.
https://www.linkedin.com/pub/daniel-dyer/51/262/573
Earlier Marlin filed its Annual Report of Holding Companies: Bank, Leasing, Finance, Insurance, Receivables Companies. It showed Dyer held 2.98% of the voting shares of the Bank Holding Company
http://www.snl.com/Cache/31499788.PDF?
Y=&o=PDF&D=&fid=31499788&T=&osid=9&iid=4089372
SNL Financial Dyer Compensation
http://leasingnews.org/archives/Jul2015/7_20.htm#ceo
SEC Notification of resignation
http://www.snl.com/Cache/31516472.pdf
?IID=4089372&FID=31516472&O=3&OSID=9
First Story "Bloodbath"
http://www.leasingnews.org/archives/August%202007/08-20-07.htm#marlin
Marlin Business Services Stories Collection
http://www.leasingnews.org/Conscious-Top%20Stories/Marlin_Leasing_2008.htm
Disclosure: I/we have no positions in any stocks mentioned, and no plans to initiate any positions within the next 72 hours.