Disclosure: No Position on any of these stocks

A Seeking Alpha readers sent me an email asking for my opinion of
Marlin Business Services today:


I don't make recommendations regarding leasing company stock.
I did note when the Marlin Business Service stock was at a low,
and while it is not noted on the SNL, it was at $1.50, as I remember, and was way underpriced at the time.  It was common sense to buy.
This is from a Leasing News reader:
"I think Marlin management has not changed, although there are
a lot of good people there. In my last look at their financials,
they report 71% of their leases are dollar outs.  The $5.3MM in evergreen income as of Q3/09 (net of depreciation) compares to  $744k in net operating income.  These are leases that expire but the lessee does not notify them prior to 90 days, so the lease continues, often for another twelve months. Without the evergreen income, they would be losing over $4MM YTD.  They LIVE off of the evergreen income. Many of it comes from their copier financing.  Their competitors tell me they are calling on copier vendors If they are charging it on their dollar out leases, they are very vulnerable to a class action lawsuit that would wipe out this practice and the sole source of their profits."
The following is from the SEC 3rd Quarter Filing from Marlin Business Services:

"Our leases generally include automatic renewal provisions and many leases continue beyond their initial contractual term. We consider renewal income a component of residual performance. Renewal income net of depreciation totaled approximately $1.8 million for each of the three-month periods ended September 30, 2009 and September 30, 2008. For the nine months ended September 30, 2009, renewal income net of depreciation totaled $5.3 million compared to $5.2 million for the nine months ended September 30, 2008. For the three months ended September 30, 2009, net losses on residual values disposed at end of term totaled $495,000 compared to net losses of $244,000 for the three months ended September 30, 2008. For the nine months ended September 30, 2009, net losses on residual values disposed at end of term totaled $1.2 million compared to net losses of $638,000 for the nine months ended September 30, 2008. The primary driver of the changes was a shift in the mix of the amounts and types of equipment disposed at the end of the term."

"Our leases offer our end user customers the option to own the purchased equipment at lease expiration. Based on the minimum lease payments receivable as of September 30, 2009, approximately 71% of our leases were one dollar purchase option leases, 25% were fair market value leases and 4% were fixed purchase option leases, the latter of which typically are 10% of the original equipment cost. As of September 30, 2009, there were $46.2 million of residual assets retained on our Consolidated Balance Sheet, of which $37.3 million, or 80.8%, were related to copiers. No other group of equipment represented more than 10% of equipment residuals as of September 30, 2009 and December 31, 2008, respectively. Improvements in technology and other market changes, particularly in copiers, could adversely impact our ability to realize the recorded residual values of this equipment."

"At the end of the original lease term, lessees may choose to purchase the equipment, renew the lease or return the equipment to the Company. The Company receives income from lease renewals when the lessee elects to retain the equipment longer than the original term of the lease. This income, net of appropriate periodic reductions in the estimated residual values of the related equipment, is included in fee income as net residual income."

"When the lessee elects to return the equipment at lease termination, the equipment is transferred to other assets at the lower of its basis or fair market value. The Company generally sells returned equipment to an independent third party, rather than leasing the equipment a second time. The Company does not maintain equipment in other assets for longer than 120 days. Any loss recognized on transferring the equipment to other assets, and any gain or loss realized on the sale of equipment to the lessee or to others is included in fee income as net residual income. Fee income from delinquent lease payments is recognized on an accrual basis based on anticipated collection rates. Other fees are recognized when received. Management performs periodic reviews of the estimated residual values and any impairment, if other than temporary, is recognized in the current period."

Leasing News requested a comment from Marlin Business Services and sent them a copy of the article, but no comment was made.
This is our most recent article:
Marlin Stock hits $10.75 a share
by Christopher Menkin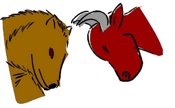 Leasing News readers have noticed the rise in Marlin Business Service stock. It is true that Leasing News recommended buying the stock at its low last year, but normally does not get into giving investment advice, but here it was only common sense that indicated this was a bargain price at the time.
A filing was posted on Marlin's Investor Relation section regarding Red Mountain, a major player. (1)
 
The filing updated the stockholdings of the Red Mountain groups controlled by William Mesdag. They acquired a few shares in Dec. 2009 and 250,300 shares on Jan. 4, 2010, increasing the Mesdag holdings to over 1 million shares (8% of the company). The total volume on Jan. 4 was an unusually high 600,000+, so there was at least one other large transaction. In the week from Jan. 4 to Jan.11, MRLN rose from under $8 a share to $10.75.
 
Perhaps it is time to view how the publically held leasing companies are doing on the various stock exchanges (This does not include bank holding companies:)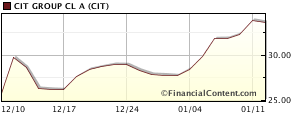 CIT GROUP, INC(NYSE: CIT)
Last Trade: 33.55
Prev Close: 33.79
Open: 33.15
Day's Range: 32.36 - 35.00
52wk Range: 24.83 - 35.00
Volume: 4,707,866
(Back from the dead, with new directors. Wall Street talk former Merrill Lynch & Co Inc Chief Executive John Thain may take over the current ex-Merrill Lynch Jeffrey Peak. When BofA took over Merrill, they let him go. Prior he spent almost 25 years at Goldman Sachs Group Inc where he became No. 2. If CIT sticks to its commercial success, it will rise to regain to its leadership position in the financial community. )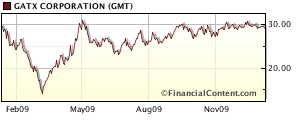 GATX
G A T X CP (NYSE: GMT)
Last Trade: 28.61
Prev Close: 29.36
Open: 29.20
Bid: N/A
Day's Range: 28.50 - 29.40
52wk Range: 13.63 - 31.29
Volume: 517,862
(Around a long time with strong assets, despite the railroad market today.)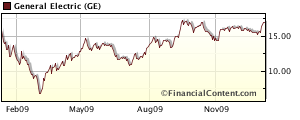 GEN ELECTRIC CO(NYSE: GE)
Last Trade: 16.77
Prev Close: 16.76
Open: 16.58
Day's Range: 16.57 - 16.83
52wk Range: 5.87 - 17.52
Volume: 64,622,722
(The financial arm is the largest in the leasing and finance industry.)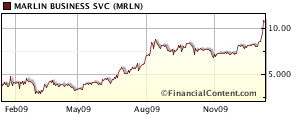 Marlin Business Services Corp.(NasdaqGS: MRLN)
Last Trade: 10.50
Prev Close: 10.75
Open: 10.51
Day's Range: 10.47 - 10.82
52wk Range: 2.53 - 10.82
Volume: 19,682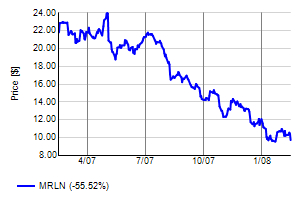 (source: marlinleasing.com/investor relations)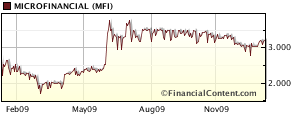 MicroFinancial Incorporated (NasdaqGM: MFI)
Last Trade: 3.20
Prev Close: 3.14
Open: 3.19
Day's Range: 3.15 - 3.20
52wk Range: 1.55 - 3.98
Volume: 2,340
(Its subsidiary TimePayment has grown under Mark Sullivan, ex-Wells Fargo champ; not only has the bottom line change and revenue, but so has their BBB report!!!)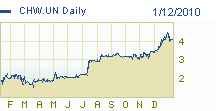 Chesswood Income Fund (Pawnee Corp.)
(Canadian monetary, tmx.com)
Last Trade: 4.1
Previous Close: 4.06
Day's Range: 4.05 - 4.1
52 week range: 1.5 - 4.49
Volume: 20,800
(Note: Chesswood is a group of companies, in which Pawnee is its American "partner." Reportedly sales are fantastic at the leasing company as this is their marketplace.)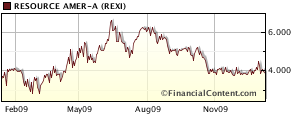 Resource America, Inc.(NasdaqGS: REXI)
(LEAF Corp; Leaf Specialty Group)
Last Trade: 3.81
Prev Close: 3.94
Open: 3.89
Day's Range: 3.80 - 3.90
52wk Range: 2.68 - 6.86
Volume: 26,546
 
February 15, 2008 SEC Filing:
http://www.snl.com/irweblinkx/doc.aspx?IID=4089372&DID=7344379
*
In last public filings of NetBank Business Finance with 70 employees
$19.8 million in March, 2007, according to financial filings with the SEC before the sale (in thousands of dollars:)
Monthly
March 2006 $19,693
April, 2006 $21,150
May, 2006 $17,963
June, 2006 $19,410
July, 2006 $13,366
August, 2006 $12,686
September, 2006 $13,123
October, 2006 $13,464
November, 2006 $17,437
December, 2006 $13,428
January, 2007 $14,284
February, 2007 $17,909
March, 2007 $19,756
 
In the latest SEC filing, LEAF Corporation stated it had cut back to 300 employees with further employee and overhead cuts to be made. LEAF Specialty Group is reportedly for sale or will be closed down by the end of March, the latest.
(1) Red Mountain Investor Relations Filing:
http://www.snl.com/Cache/c8821667.html

Disclosure: No Position on any of these stocks
Disclosure:
No disclosure on any of these stocks