by Tom McCurnin
Leasing News Legal Editor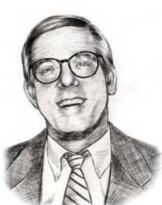 Equipment Lessors Pay Massive Amount of Money to Rid Themselves of the EAR Preference Claims. The Trustee is a Huge Winner.
I have been following this, writing about this for Leasing News since 2012, but I must admit I never thought too much about the EAR Trustee suing the leasing companies for fraudulent conveyance. I assumed the cases would just go away -- or would settle early for very nominal amounts. Boy, was I wrong! This is both a major loss and a major precedent!
In the last six months, the "who's who" of major leasing companies ponied up $2.5 million dollars to the bankruptcy court just rid themselves of this nasty litigation brought on by poor underwriting and filing "abundance of caution" proofs of claim. This does not count attorney fees, court costs, or bank officer's time or travel involved in the cases.
It also does not include the payments not made to the funders or lessors by EAR, or the loss of collateral that was valueless or did not exist, or the court costs, fees, attorney costs, bankers time, in the collection effort by the bank and/or lessor.
These are amounts paid so far to dismiss the case, all from the Northern District of Illinois Bankruptcy Court. Read it and weep.
| | | |
| --- | --- | --- |
| Lessor | Case No. | Amount Paid |
| American Bank | 11-02200 | $90,000 |
| CIT Group | 11-02203 | $440,000 |
| Comerica | 11-02218 | $100,000 |
| Hewlett Packard Financial Services. | 11-02220 | $750,000 |
| KLC Financial | 11-02222 | $150,000 |
| Leasing Innovations | 11-02102 | $1,750 |
| Leasing One | 11-02224 | $300,000 |
| Pentech | 11-02231 | $25,000 |
| Peoples Capital | 11-02233 | $130,000 |
| Plains Capital Leasing | 11-02236 | $425,000 |
| SunTrust Leasing | 11-02201 | $137,500 |
In addition, US Bank and IBM Credit appear on the verge of settling with the Trustee. I say that because the trial is in a few weeks, and I've seen no briefs, witness lists, or other documents, which to me means they are talking settlement. Those two ought to be very big settlements as well.
A few other leasing companies were dismissed because they were out of business, or were bank subsidiaries and the FDIC took over the bank.
In addition, two cohorts of Sheldon Player, Mark Anstett (president and co-owner of Equipment Acquisition) and George Ferguson (owner and president of the former Machine Tools Direct, the vendor involved) were indicted by the Grand Jury for wire fraud. Anstett plead guilty in Case No. 14 CR 102-1 (E.D. Illinois) and received five years in prison. He is due to surrender this week. Ferguson appears to be pleading guilty as there is a change of plea hearing set for later this month. Both men are in their 50s and 60s and their prospects look very bleak indeed.
For those of you who don't remember this huge leasing fraud, some background might be useful.
The Scam
Equipment Acquisition Resources acquired equipment and double, triple and quadrupled the financing of the equipment through a couple dozen leasing companies. Its principal was Sheldon Player. Often the equipment did not exist. The ticket prices were six figure deals, so at least in my leasing background, this would warrant a background check of the vendors and principals, lessees and their principals, and of course a surprise, unannounced physical inspection of the equipment.
Apparently, no one bothered to inspect the equipment or to adequately underwrite Player. And let me emphasize this point that Leasing News wrote about Player and his background in an alert May 2, 2007, including later an interview with Player, published May 4, 2007, which included why he was turned by several leasing companies. (1) Sheesh, did none of the leasing companies read Leasing News or have a computer and "Google?" I mean really, I don't get it.
The EAR leasing companies were not rinky dinky strip mall brokers, these were major players. Being a convicted felon, he wouldn't be able to work for any of the banks or bank subsidiaries by federal law, but they fund him $150 millions? Someone really needs to explain to me how this happened. I know there were several who discovered the discrepancies and did not go ahead with the lease, as that was the way Leasing News learned about it and searched who Player was and his fraud conviction case with Greyhound Leasing for doing the same he was doing at EAR.
In any event, Player successfully operated the scam as a Ponzi scheme with new leasing company financing paying off old leasing company financing Old, paid off leasing companies thought the deal was so good, that they often came back for more, and did multiple financing. Most of the lessors had multiple deals in the aggregate of seven figures.
As all Ponzi schemes go, the scam crashed on October 23, 2009, when EAR filed for bankruptcy. (2) Player, died November 13, 2013 of prostate cancer. (3).
The Trustee
The court appointed an experience trustee to manage this massive bankruptcy, trustee William Brandt. Brandt is a lawyer and accountant and is widely recognized as one of the foremost practitioners in the insolvency field. He is well connected politically, having served on the Illinois Gubernatorial Transition Team and the Presidential National Finance Board. To call him a heavyweight is probably understating his qualifications. He is known and respected by anyone in the bankruptcy field, is a frequent speaker, and is known as a very aggressive litigator.
The Trustee's Lawsuits
Brandt filed about three dozen lawsuits within the bankruptcy, called adversary actions against every creditor of EAR who had received any money from EAR pre-bankruptcy. This included, by the way, The Internal Revenue Service. And won! Yeah, this guy takes no prisoners.
The suits in general alleged a fraudulent conveyance of EAR money, alleging that by virtue of their financing, they contributed to the loss and downfall of EAR. Moreover, Brandt alleged, that without the financing, EAR would have cratered sooner.
The Trustee concluded that EAR was a Ponzi scheme, by concluding that the "investors" were the creditors of EAR which supplied EAR with money and goods and expected payment in return. While characterizing EAR as a Ponzi scheme might be a bit of a stretch, such a characterization has an advantage in that there are special rules for Ponzi schemes and fraudulent conveyance actions, because the investors really don't have specific intent to defraud anyone, they are just ignorant investors. Accordingly, a body of law has developed which presumes intent if the Ponzi scheme is established. Thus, the Trustee could, if a Ponzi scheme was proven, go after the investors for the monies received during the scam, seeking to recover the monies paid to the equipment lessors.
Many of the smaller players settled with the Trustee, but eleven brave lessors stood tall and fought the Trustee-for four years and three sets of pleadings.
The case had a number of procedural twists and turns. As reported last year in Leasing News, the lessors filed motions to dismiss, which were granted, but gave the Trustee leave to amend. When the Trustee amended his Complaint, Brandt again alleged that EAR was a Ponzi scheme and did not allege specific intent on the part of the equipment lessors. The lessors file a second round of motions to dismiss. (4)
After several continuances, the Court reached a ruling in June, 2014 which again granted the motion to dismiss and again gave the Trustee leave to amend, but with one very big development-the Court ruled that EAR was not a Ponzi scheme, and as a result, the Trustee had to allege specific intent on the part of the lessors.
Brandt amended and alleged fraud with specificity against the equipment lessors and the pleadings stuck in 2014.
Several of the leasing companies (CIT Group, Plains Capital) tried to get the United States District Court interested in an interlocutory (discretionary) appeal of this travesty, but to no avail.
The Trustee scheduled no less than ten (10) depositions of Suntrust, TD Bank North Leasing, Leasing One, The CIT Group, together with Mark Anstett (president and co-owner of Equipment Acquisition) and George Ferguson (owner and president of the former Machine Tools Direct). The lessors scheduled a score of depositions of the trustee and other players (no pun intended).
The Legal Fees
Litigation is expensive. Every one of these motions to dismiss involves research, a pleading, reviewing an opposition, drafting a reply, and attending a hearing, or two. While I obviously do not know how much the lessors spent, I would have to guess that each one of the three motions ran $25-30,000. Add to that numerous status conferences and a very large discovery dispute over documents, and each lessor could have easily incurred $100,000 in fees. And this is sunken money-the lessors are never going to get it back, even if they win. And the prospect of 15 depositions all over the United States? These depositions could easily add another $100,000 in fees. And, we haven't started talking about having a trial on the merits. Taken all the way, this could have been a $400,000 problem.
Brandt typically did not have those attorney fees. Trustees usually strike a deal with their counsel on a percentage or contingency basis, so there is no cost to the estate for continuing the litigation, year after year. To add insult to the situation, typically the lawyers and trustee hold out for big money and settle with bigger players for a lot of money, and throw the low hanging fruit away.
The Settlements
Once a reader understand the economics of this type of litigation, the reader would quickly come to the realization that perhaps Brandt wasn't giving up, and the legal sink hole will only get deeper and deeper. So perhaps, the wiser course is to offer the trustee some money. I think I would have gotten to that conclusion earlier than later, but frankly, it's never too late to settle.
So, for the past eight months, the individual lessors worked amongst counsel and structured settlements. It was hard for me to figure out why some lessors paid more, but generally the amount of leases they had (and the corresponding amount of EAR money they received) seemed to be a factor along with whether or not the lessor filed a claim. I'll get to why filing a claim might have been an issue later.
So at this juncture, eleven of the lessors have settled and two more appear to be on the cusp of settling with Brandt. What a painful lesson this has been.
How This Could Have Been Avoided
Of course, underwriting is the answer here. The lessors could have underwritten the vendor, which was EAR and Player, and could have made him qualify from a credit standpoint just like any other customer of the lessor. I remain puzzled why EAR and Player got such special treatment by the lessors.
Funding protocols is another answer. I was taught that lessors never, ever, fund without pre-approving the vendor and physically inspecting the equipment. Now a $10,000 computer system may not deserve the attention that a $100,000 piece of equipment will, but nevertheless, some funding protocols are necessary. I again remain mystified how this could have happened, especially with the alert and stories in Leasing News.
Filing a claim was also an issue. Back in about 2004, the United States Supreme Court ruled on a relatively benign issue involving the estate of Anna Nicole Smith, the Guess Jeans super model turned whacko reality star. The case, Stern v. Marshall, essentially held that fraudulent conveyance actions may not be "core" proceedings, and thus, the trustee might not be able to sue for such claims within the bankruptcy and the district where the matter is pending. A pile of other more direct cases held that this was the case, but could be waived by a creditor filing a proof of claim, which essentially deems the creditor has consented to jurisdiction where the bankruptcy is pending.
Most of the lessors did file such claims, and thus implicitly consented to Brandt's suit against them, even if they were not located in Illinois. While some of the lawyers filed motions to drop the bankruptcy adversary case (often called a motion to remove a reference), it was too late for the lessors who had filed their claims. They were stuck in Illinois and stuck with William Brandt.
Takeaways
There a bunch of lessons here, many of which I've probably already gone over, but here is the short list:
First, Look more closely at who referred the deal to you. After this was brought to light, there were five or more brokers who knew what was going on, including one who actually placed several of the same equipment to various funders, and received a commission from EAR for doing so.
Second, Underwrite the Vendor. Most lease fraud cannot occur without a crooked vendor (fake equipment, kickbacks, over-priced equipment), so figuring out what this equipment is and who is selling it and if they have been in business for a significant period of time is important. Player's resume had three year gap in it while he was in prison
Third, Underwrite the Deal. Underwrite the lessee. Any deal over a self-proscribed threshold, say $75,000, a background check or public records search is warranted.
Fourth, Observe Funding Protocols. No funding check should leave without the equipment being visually inspected by a third party inspector. There were very few, if any site inspections or follow-up inspections during the course of the lease.
Fifth, Use Common Sense. At American Express, we had a bunch of deals go bad where people in one state were financing equipment from a vendor 300 miles away. Made no sense. At Leaf, we had a chiropractor who financed 50 copier machines for a single location. Made no sense. So the lease administers needs to exercise common sense.
Sixth, Think Before Filing a Proof of Claim. Creditors instinctively want to file a proof of claim in every bankruptcy they see, whether it is a no asset or the prospects for collection seem poor. My advice is to stop, think, and get good counsel to help decide whether filing that claim makes sense. In EAR's situation, everyone who read Leasing News knew this was a Ponzi scheme in 2007 and this jailbird and this estate was going down. Everyone knew that there were a bunch of big name lessors involved which make this type of litigation very attractive. This is not to say that a lessor never files a proof of claim, but some thought process has to go into the decision.
Seventh, Settle Early, Settle Often. From experience, I will tell you that the first people who settle in Ponzi schemes get the best deals, because it fills up the trustee's coffers and allows him to pursue bigger, fatter targets. I was very surprised that the lessors allowed this litigation to go on for four years.
The bottom line to this case, and the settlements is this-although late in coming, the lessors probably made a smart move in disposing of this litigation, albeit at a very costly sum. Next time, underwrite.
(1) Sheldon Player, Greyhound Leasing, Deja vu?
http://www.leasingnews.org/archives/May%202007/05-04-07.htm#deja
(2) Bankruptcy Filing
http://leasingnews.org/PDF/EAR_Files_BK_11.pdf
(3) Player Death Record
http://leasingnews.org/archives/Jan2014/1_23.htm#confirmed
(4) Lessors Chastised by District Court In E.A.R. Case For Waiting
Three Years To Contest Jurisdiction
-Case Now At Issue with Answers Filed By Lessors
http://leasingnews.org/archives/Nov2014/11_07.htm#lessors
E.A.R. Case Takes Wrong Turn for Equipment Lessors
http://leasingnews.org/archives/Jan2014/1_23.htm#ear
Sheldon Player's Equipment Acquisition Resources
Ropes 18 Equipment Lessors
in Alleged Fraudulent Conveyance Action
http://leasingnews.org/archives/Nov2012/11_19.htm#player2
Sheldon Player/Equipment Acquisition Resources
Typo in Lease Spawns Major Litigation
http://leasingnews.org/archives/Aug2012/8_16.htm#player
Tom McCurnin is a partner at Barton, Klugman & Oetting
in Los Angeles, California.

Tom McCurnin
Barton, Klugman & Oetting
350 South Grand Ave.
Suite 2200
Los Angeles, CA 90071
Direct Phone: (213) 617-6129
Cell (213) 268-8291
Email: tmccurnin@bkolaw.com
Visit our web site at bkolaw.com
Previous Tom McCurnin Articles:
http://www.leasingnews.org
Previous Tom McCurnin Articles:
http://www.leasingnews.org/Conscious-Top%20Stories/leasing_cases.html
Disclosure: I/we have no positions in any stocks mentioned, and no plans to initiate any positions within the next 72 hours.