By Tom McCurnin
Leasing News Legal Editor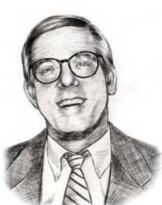 Banks Must Give Customers Contact Information for Credit Reporting Agency
In re JP Morgan Chase No. 2017 CFPB-0005 (August 2, 2017).
Most banks use credit bureau reports and/or a similar reporting document called ChexSystems to underwrite potential customers for prior overdrafts, fraud and problem accounts. However, JP Morgan Chase did not advise their applicants of the results of the investigation, the type of report that was used, nor the contact information for the reporting agency. In addition, the bank did not have policies in place to screen the results of the reports to insure accuracy.
The Consumer Finance Protection Bureau investigated and assessed the bank with a whopping $4.6 million dollar fine. In addition, the bank is required to remedy these actions and institute policies to assure compliance.
The decision relates to ChexSystems for opening accounts, not for leasing applications. The same rules apply to leasing companies and brokers. 
--The applicant if declined for any reason, needs to be told why.
--If there was a CBR involved in making the decision, then the CBR needs to be identified, the adverse information disclosed, and contact information for the CBR given to the applicant. 
This is pretty customary stuff. 
Now, many leasing companies do not issue declines and leave applications perpetually open. Brokers violate this law all the time! This is wrong. If the application in its present form cannot be approved, then it is declined and the broker needs to advise the applicant of the above information.
The bottom line is that if a financial institution, leasing company, or third party originator declines an applicant for credit or a bank account, adequate information must be given the applicant for it to determine what the basis was and contact information to possible correct the report.  
CFPB Consent Order JPMorgan Chase Bank  (21 pages)
http://leasingnews.org/PDF/CFPB_Chase2017.pdf
Tom McCurnin is a partner at Barton, Klugman & Oetting
in Los Angeles, California.

Tom McCurnin
Barton, Klugman & Oetting
350 South Grand Ave.
Suite 2200
Los Angeles, CA 90071
Direct Phone: (213) 617-6129
Cell (213) 268-8291
Email: tmccurnin@bkolaw.com
Visit our web site at www.bkolaw.com
Previous Tom McCurnin Articles:
http://www.leasingnews.org
Previous Tom McCurnin Articles:
http://www.leasingnews.org/Conscious-Top%20Stories/leasing_cases.html
Disclosure: I/we have no positions in any stocks mentioned, and no plans to initiate any positions within the next 72 hours.