Greek-Turkish Bank Fails In New Jersey
Please Note: Blog posts are not selected, edited or screened by Seeking Alpha editors.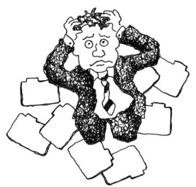 The first bank failure since March 30, 2012/the 17th this year/the first in New Jersey. At this time last year, 34 banks had failed.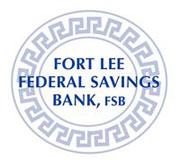 Fort Lee Federal Savings Bank, FSB, Fort Lee, New Jersey, was closed with Alma Bank, Astoria, New York, to assume all of the deposits. The bank was formed on December 15,200 to specialize in "Consumer Lending." At the end of 2011 they had 11 full time employees.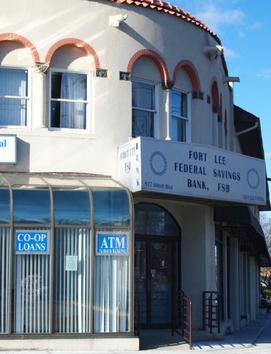 In the OTS granting the chart, the announcement stated: "Fort Lee Bank will be a full-service financial institution offering savings and credit products to homeowners and small businesses in northern and central New Jersey, with particular emphasis on the Greek American and other ethnic markets and communities in those geographic areas. (Dr.) Haralambos S. Kostakopoulos, (PhD) one of the organizers and chief executive officer of the new institution, has been credited by regulators with leading the financial rescue of First Savings Bank of Little Falls, N.J. Once revitalized, First Savings was then acquired by a commercial bank holding company in April 1999. Kostakopoulos also formerly headed a commercial bank in New York.
www.ots.treas.gov/_files/77056.html
Dr. Kostakopoulos bought his first bank, the First Savings Bank at the Little Falls of New Jersey. And later on he sold this bank and founded the Fort Lee Federal Savings Bank in 2000 with his spouse.
www.turkofamerica.com/index.php?option=c...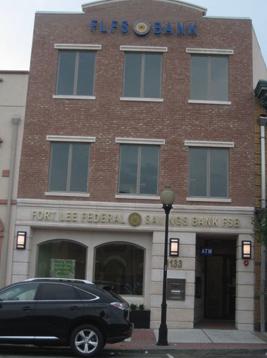 In answer to the FDIC cease and desist of October 6, 2010 (1), it appears the board of director was planning a second office in Clifton, New Jersey at the beginning of last year. An article in turkofamerica.com titled "A Bank Born Out of Turkish-Greek Love..." also stated the bank was preparing to transfer its first office to a new building they bought in Fort Lee.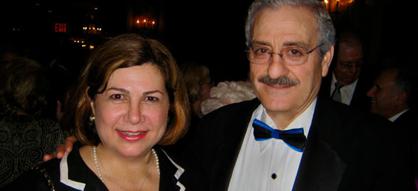 Yasemin and Dr. Haralambos S. Kostakopoulos
Yasemin Koyunoglu, the only Turk owning a bank in the US, and her husband Dr. Haralambos (Bob) S. Kostakopoulos (1973 graduate of Pace University) opened the doors of their new center to the Turk Avenue. Decorating their new office with nearly sixty marbling art pieces selected from the collection of marbling artist Kubilay Dincer of Turkey, the Kostakopoulos couple designed their floors with Turkish rugs.
"Having started their endeavor with a moderate size bank in Fort Lee ten years ago, Kostakopoulos couple says that they owe their strength in the face of economic crisis and mortgage crises to a planned and conscious strategy.
"The co-president of the Fort Lee Federal Savings Bank Yasemin Koyunoglu Kostakopoulos says, "What is important is not the number of banks; how much business you do. We took our steps slowly but sustainably."
www.turkofamerica.com/index2.php?option=...
(1) www.ots.treas.gov/_files/enforcement/974...
It appears what took the bank down was not the loans to individuals, which their charter had stated was their main purpose, but commercial/industrial loans that went sour. In addition, non-current loans had grown from almost $2 million in 2009 to $3.88 million in 2010 and $4.02 in 2011. Current numbers for 2012 were not available on line.
Charge Offs---
2006 0
2007 $50,000 ($50,000 loans to individuals)
2008 $68,000 ($68,000 loans to individuals)
2009 $218,000 ($93,000 commercial/industrial loans, $87,000 1-4 family residential, $38,000 indiv.)
2010 $2.8 ($1.98 commercial/industrial loans, $678,000 loans to indiv. $205,000 1-4 family res.)
2011 $1.1 ($571,000 individuals, $475,000 auto loans, $96,000 other consumer, $54,000 1-4 fam.)
Construction and Land, 1-4 family multiple residential, Multiple Family Residential, Non-Farm Non-Residential loans.
(in millions, unless otherwise)
Net Equity
2006 $4.06
2007 $3.98
2008 $4.02
2009 $5.42
2010 $4.06
2011 $1.19
Profit
2006 $163,000
2007 -$147,000
2008 $55,000
2009 $149,000
2010 -$1.32
2011 -$2.66
Non-Current Loans
2006 $96,000
2007 $45,000
2008 $326,000
2009 $1.97
2010 $3.88
2011 $4.02
As of December 31, 2011, Fort Lee Federal Savings Bank, FSB had approximately $51.9 million in total assets and $50.7 million in total deposits. Alma Bank will pay the FDIC a premium of 1.85 percent to assume all of the deposits of Fort Lee Federal Savings Bank, FSB. In addition to assuming all of the deposits of the failed bank, Alma Bank agreed to purchase approximately $15.7 million of the failed bank's assets. The FDIC will retain the remaining assets for later disposition.
The FDIC estimates that the cost to the Deposit Insurance Fund (DIF) will be $14.0 million.
Tier 1 risk-based capital ratio: 4.31%
www.fdic.gov/news/news/press/2012/pr1204...
List of Bank Failures:
http://www.fdic.gov/bank/individual/failed/banklist.html
Bank Beat:
http://www.leasingnews.org/Conscious-Top%20Stories/Bank_Beat.htm
Disclosure: I have no positions in any stocks mentioned, and no plans to initiate any positions within the next 72 hours.
Seeking Alpha's Disclosure: Past performance is no guarantee of future results. No recommendation or advice is being given as to whether any investment is suitable for a particular investor. Any views or opinions expressed above may not reflect those of Seeking Alpha as a whole. Seeking Alpha is not a licensed securities dealer, broker or US investment adviser or investment bank. Our analysts are third party authors that include both professional investors and individual investors who may not be licensed or certified by any institute or regulatory body.