(Nine Years Later)
Former Principals of Commercial Money Center Sentenced to Prison
For $70 Million Bank Fraud Conspiracy and Tax Evasion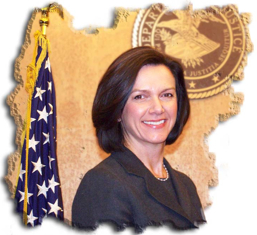 Karen P. Hewitt -- U.S. Attorney, San Diego, California
 
United States Attorney Karen P. Hewitt announced that Sterling Wayne Pirtle was sentenced to serve 57 months in custody, and Ronald Allen Fisher was sentenced to serve 63 months in custody; each was sentenced to serve three years of supervised release for his role in a $70 million scheme involving fraudulent equipment leases and tax evasion. The defendants were sentenced in federal court by the Honorable Thomas J. Whelan.
The Judge also ordered that the defendants each pay $61,212,047 in restitution to 14 victim banks.
The defendants were the former principals at Commercial Money Center ("CMC"), a now-bankrupt company they operated in Escondido and Las Vegas. They each previously pled guilty to two counts in an indictment: one count of conspiracy to commit bank fraud and one count of tax evasion pursuant to plea agreements.
The defendants admitted that they engaged in a scheme through CMC that involved the sale of pools of fraudulent sub-prime equipment leases to financial institutions. The defendants included $70,000,000 worth of fraudulent leases in the pools they sold to the financial institutions. Before it declared bankruptcy, CMC obtained over $300,000,000 from financial institutions through its sale of sub-prime equipment lease pools.
The tax evasion charges stem from unreported income each defendant earned at CMC. Each defendant admitted that he evaded payment of approximately $1,000,000 in personal income taxes on the millions of dollars received from CMC.
DEFENDANTS Case number: 06CR1806-W
Sterling Wayne Pirtle Age: 73
Ronald Allen Fisher Age: Age: 69
 
SUMMARY OF CHARGES
Title 18, United States Code, Section 1343 (Wire Fraud) Title 26, United States Code Section 7201 (Tax Evasion)
AGENCIES
Federal Bureau of Investigation
Internal Revenue Service, Criminal Investigation
Previous CMC Stories:
http://www.leasingnews.org/Conscious-Top%20Stories/CMC_stories.htm

No positions in stock
Disclosure:
No positions