Bank Beat---Another Coastal Bank in Florida Closes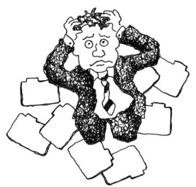 The three branches of Security Bank, National Association, North Lauderdale, Florida, were closed with Banesco USA, Coral Gables, Florida, to assume all of the deposits. Founded July 1, 1980 the bank had 43 full time employees as of December 31, 2011 at their two offices in Miami and one in North Lauderdale. December 31, 2008 they had 56 full time employees.
Tier 1 risk-based capital ratio: .0266%

Security Bank was the 23rd FDIC-insured institution to fail in the nation this year, and the third in Florida. Last year Florida has 13 failures. Georgia had 23 bank failures. Between them both they had almost 40% of last years banking failures.
The OCC states they acted "…after finding that the bank had experienced substantial dissipation of assets and earnings due to unsafe and unsound practices. The OCC also found that the bank incurred losses that depleted its capital, the bank is critically undercapitalized, and there is no reasonable prospect that the bank will become adequately capitalized without federal assistance."
The bank was located 1450 South State Road 7Located across the street of Our Lady Queen of Heaven Cemetery. Manny of the banks had their problem in Florida start in 2006, and it seems the board of directors was trying to take a new direction.
June 1, 2007, Harold L. Connell, chairman of Security Bank's board of directors and head of the directors' presidential search committee, announced that Floyd D. Harper became the Bank's president and chief operating officer effective June 1, 2007.
www.thefreelibrary.com/Security+Bank+Nam...
The year of the first loss came at year-end 2008. Prior the bank had received on April 3, 2008 an order regarding unsafe and unsound banking practices. The bank had agreed to a written agreement with the OCC, but ran again into problems in 2009 where the year-end post a $5.6 million loss.
March 19, 2010 OCC issued another consent order:
http://www.occ.gov/static/enforcement-actions/ea2010-097.pdf
May, 2010 another consent was issued:
http://www.occ.gov/static/enforcement-actions/ea2010-097.pdf
The orders carried the same charges. After Security Bank was given a written agreement from the OCC in 2008.
In November, 2010 the OCC fined former Security Bank President and CEO Harold Connell $6,500 for failing to comply with a regulatory order, although Blas I. Betancourt, was named president and ceo April 21, 2010 But the bank was still not in compliance, so the OCC issued fines of $6,500 each against Security Bank directors Manuel Fernandez, Timothy Kenney and Robert Diez, along with former directors Floyd Harper and Larry Serlo. All five agreed to the fine without admitting or denying violations of banking law.
The 2010 year-end loss was $19 million and then $7.4 million year, 2011. Non-current loans were $16.5 million 2009, $24.1 million 2010 and $13.7 2011. The equity had dropped from $16.5 million in 2009 to $2.3 million year-end 2011.
March 23, 2012 critically undercapitalized--order to secure books and financial information following a March 19, 2012 response to the March 8, 2012 notice of to issue Prompt Corrective Action Directive
www.occ.gov/static/enforcement-actions/e...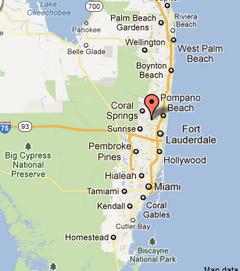 Florida banks along the coast had run into overdevelopment, foreclosures, and owners not making mortgage payments. The problems for the small bank was not just the non-current loans, but the serious charges offs, primarily to first and second mortgage with $6.65 million in 2010 and $2.4 million in 2011. Good evidence of the downturn in the area comes from this site on houses for sale in North Lauderdale mostly around $100,000
www.leadingre.com/UnitedStates/Florida/N...
Charge Offs
( in millions, unless otherwise noted)
2006 $128,000 ($128,000 commercial and industrial loans)
2007 $310,000 ($357,000 construction/land dev.,-$39,000 commercial, -$8,000 personal)
2008 $626,000 ($514,000 construction/land, $112,000 multifamily)
2009 $6.65 ($2.4 construction/land, $2.1 1-4 family homes, $626,000 multi-family, $684,000 nonfarm, $421,000 commercial)
2010 $9.0 ($2.7 1-4 family homes1.7 construction/dev.,$1.7 nonfarm, $1.3 other loans, $586,000 commercial)
2011 $2.4 ($1.2 1-4 family homes, $714,000 nonfarm, $272,000 multi-family, $172,000 commercial, $160,000other loans)
3/31 $431,000 ($245,000 1-4 family, $146,000 commercial-industrial, $40,000 other loans
Construction and Land, 1-4 family multiple residential, Multiple Family Residential, Non-Farm Non-Residential loans.
(in millions, unless otherwise)
Net Equity
2006 $13.8
2007 $15.3
2008 $14.8
2009 $16.5
2010 $7.8
2011 $2.2
3/31 $1.5
Profit
2006 $1.24
2007 $1.27
2008 -$602,000
2009 -$5.6
2010 -$19.0
2011 -$7.4
3/21 -$707,000
Non-Current Loans
2006 $397,000
2007 $8.0
2008 $14.8
2009 $16.5
2010 $24.1
2011 $13.7
The FDIC estimates that the cost to the Deposit Insurance Fund (DIF) will be $10.8 million.
www.fdic.gov/news/news/press/2012/pr1205...
Disclosure: I have no positions in any stocks mentioned, and no plans to initiate any positions within the next 72 hours.