"On behalf of the dental profession in New York State, NYSDA is urging Andrew Cuomo, New York State Attorney General, to investigate lease agreements made between dentists and Brican America, Inc. for its marketing services and products.
"Brican markets specialized computer and television screens with promotional and health messages for patients in medical office reception areas.
"Dentists are claiming that the lease agreements have been breached by Brican, and that their dental practices have been left with lease payments for video equipment that is incompatible with other existing systems.
"Relevant information can be shared with the New York State Attorney General's Bureau of Consumer Frauds at 800-771-7755.
"Dentists participating in the Brican program should review their contracts and obligations and consult their attorney with specific questions. To reach a Brican representative, call 1-866-588-6995 or 1-786-388-6995. bricanamerica.com"
More from ADA News on this subject:
http://www.ada.org/prof/resources/pubs/adanews/adanewsarticle.asp?articleid=3946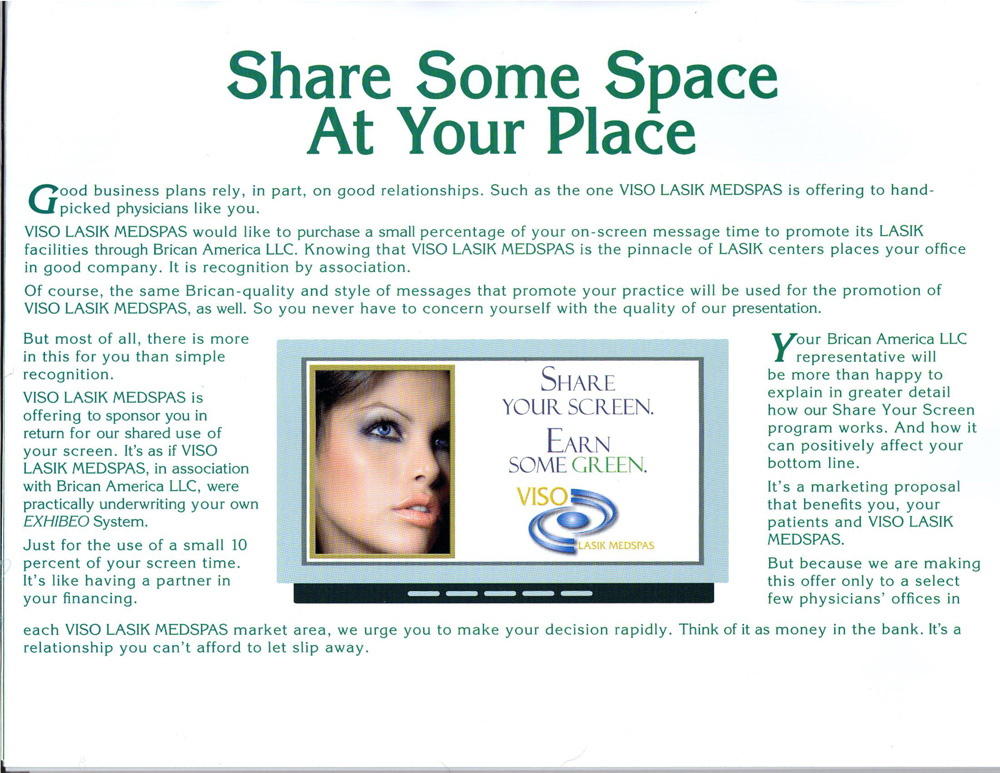 Disclosure:
No Postion