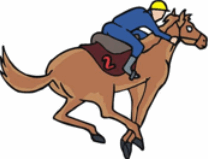 The third law suit Leasing News alleging default against Allied Health Care Service, New York and New Jersey, was made by was made by Commonwealth Capital Corporation. It was filed June 18th. This one is for $4,224,543.02 against the corporation and $1,792,893.82 against the personal guarantee of Charles K. Schwartz, "plus attorneys fees, costs, and interest, as well as all other relieve which this court deems just." The filing was on June 18th but there has been no service of a summons to the corporation or personal guarantor as of Friday, June 25th.
 
The suit claims "The equipment is being wrongfully held by Allied and/or Schwartz. Commonwealth has demanded return of the Equipment but Defendants have failed to return the equipment. The Equipment consists of approximately $1,320 ventilators, and the fair market value of the Equipment is approximately $900-$1,500 per ventilator."
The "Fair Market Price" is what Leasing News also determined, although in the leases the used equipment was sold for $5,000 each and serial numbers always appeared mostly in sequential numbers.
By chronological date, Kingsbridge Holding, LLC, Lake Forrest, Illinois, was first with a suit against Allied Health Care Services for $1,051,207.74 plus attorney and court fees. This is from a lease discounted to them by ACC Capital, then located in Salt Lake City, Utah, making it schedule 9, part of a master lease. Here, too, service was difficult. Court records show the corporation being served, Charles Schwartz wife being served, and the last note in the file is a response by June 14th. None was made, and whether he was served properly or not, what is holding this up is on June 21st the case was assigned to a new judge.
It appears the server of the summons could not locate Schwartz, who is reportedly not in the office very much, and according to his personal financial statements, has stables and horses, and allegedly spends much of his time here. There are two major thoroughbred race tracks, Atlantic City and Monmouth Park in Monmouth in Oceanport, plus two well-known harness race tracks, Meadowlands in Rutherford and Freehold in Freehold, New Jersey.
 
Minnwest Capital Corporation, Minnetonka, Minnesota, (subsidiary of Minnwest Bank Metro) filed $2,070,690 suit against Allied as well as the Charles Schwartz, president of the company, as personal guarantor to the corporation. The third was successful in service, had a response to be made by June 14th, but a postponed was granted until June 24th. This also was an ACC Capital discounted lease. According to a spokesman, ACC discounted nine of them "non-recourse" and was not responsible for any lack of payment.
The response filed on June 24th basically denied the corporation was in default, the personal guarantee was not valid or enforceable, denied receiving a default notice:
"FOURTH AFFIMATIVE DEFENSE
Any assignment made to the plaintiff was in violation of the Agreement without notice to the defendants.
FIFTH AFFIRMATIVE DEFENSE
Any assignment of financing statements under Uniform Commercial Code was without notice to defendants and others having an interest in goods which are the subject of this Agreement.
SIXTH AFFIRMATIVE DEFENSE
The Agreement and financing statements, if any, violated HIPAA (Heath Insurance Portability & Accountability Act).
SEVENTH AFFIRMATIVE DEFENSE
Plaintiff fail to comply with conditions precedent to suit.
 
EIGHTH AFFIRMATIVE DEFENSE
Plaintiff engaged in conduct giving rise to the defense of 
estoppel and equitable estoppel.
NINTH AFFIRMATIVE DEFENSE
Failure of consideration.
TENTH AFFIRMATIVE DEFENSE
The lease set forth constitutes an unconscionable contract.
ELEVENTH AFFIRMATIVE DEFENSE
Plaintiff failed to provide proper notice and to
make appropriate necessary demands.
TWELFTH AFFIRMATIVE DEFENSE
Any damages suffered by plaintiff are not proximately
related to any condition of defendants.
THIRTEENTH AFFIRMATIVE DEFENSE
Plaintiff violated their duty of good faith and fair dealing.
FOURTEENTH AFFIRMATIVE DEFENSE
Plaintiff is not licensed to do business in the State of New Jersey.
FIFTEENTH AFFIRMATIVE DEFENSE
The contract as alleged violated public policy."
 
Copy of Allied Response to Minnwest complaint:
http://leasingnews.org/PDF/Allied__Response_to_MinnWest_Capital.pdf
Disclosure:
No position