by Christopher Menkin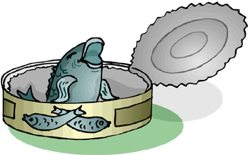 As more cities, counties, and state government lay off employees the end of this month, Friday, unemployment figures will jump this summer. It is also not just political subdivisions, but schools as reported in News Briefs that 174 California school districts on the fiscally troubled list.
State schools chief Jack O'Connell said the number of California school districts on fiscal shaky ground has increased 38 percent since January.
 
"Schools today are facing a period of unprecedented fiscal crisis," he said.
O'Connell said that public education in California received $17 billion less in state funding than anticipated over the last two years. Other states are recording the same deficits.
UC Berkeley business school professor Laura Tyson, a top Democrat, economic official in the Clinton administration, and being considered for Obama's budget czar, according to insiders, said the current "jobs gap" between the number of jobs the economy is producing and full employment is about 11 million. Even if job growth surged to 350,000 a month, it would take four years to get the unemployment rate to where it was before the recession began in December 2007.
If job growth is at a more modest 200,000 a month, it would take 11 years.
Any prognostications also do not take the slowdown affecting Europe as well as Asia.
This affects all growth and without it, the financing industry is affect not only in stagnation from lack of expansion, but also in credit already extended to both consumers and business alike.
The 1940's/50's comedy team of Abbott and Costello is perhaps best know for "Who's on First?" as well as the internet "Costello buys a computer," a take-off on "Who's on First?" My favorite is one I thought was ridiculous when I first heard it, as it really made me laugh, but it hits home today.
Abbott was trying to sell Costello a pair of shoelaces and he told him if he didn't buy the pair of shoelaces, whether he needed them now or not (Costello said he didn't need them), THAT Abbott WOULD not be able to have enough to pay the person who distributed the shoelaces, who sold it to him---and the guy then couldn't afford to have lunch, so the waitress wouldn't get her tip, the lunch business would be down at the dinner, and the Tuna boat Captain wouldn't be able to buy his kids new shoes because he couldn't sell the fish he caught for the tuna fish sandwich the waitress didn't serve to the distributor Abbott couldn't pay because Costello didn't buy the last pair of shoe laces.
I realized the Abbott and Costello comedy routine made fun of the economic ripple effect. But with unemployment and lack of confidence continuing, the fall out of the construction industry, houses not selling, banks tightening credit, smaller banks going out of business, less tax money coming in and therefore city, county, and states were cutting back, letting employees go, less services, and all of a sudden the economy is down because Costello didn't buy a pair of shoe laces.
Do something for the economy this July 4th. Not only enjoy it, but please spend some money!!!
Disclosure:
no position