by Christopher Menkin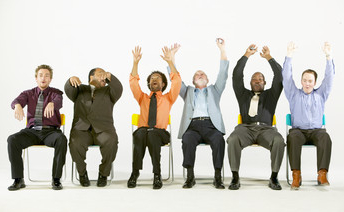 The latest 8K filing by Marlin Business Services (NASDAQ-MRLN), Mount Laurel, New Jersey indicates a $1.6 million profit for the second quarter of 2010. It does not indicate as in previous filings as the information is not listed that "Evergreen Clause" leases with the automatic 12 extra payments were the main profit, primarily in the copier field.
In the last three years, it has continued its leadership in small ticket marketing, as well as taking advantage of "Evergreen Clauses," automatically throwing leases into an additional 12 months when the customers is not aware of the payments made.
Originally, a broker oriented group born out of Advanta Leasing, under the direction of Dan Dyer the company has changed direction, acquiring an industrial bank for funds, trying factor, mortgage loans, business loans, and becoming the first to exit the broker market to emphasize direct sales. Recently the company went back to a limited indirect market allowing up to twenty independent brokers to submit transactions.
In addition to the $1.6 million profit, the 8K filing shows the company official press release with the following highlights:
"Second Quarter Highlights:
 
• Net Income of $1. 6 million for the second quarter of 2010
• Increased sales force by 16 full time equivalents to 69
• 30+ lease delinquencies improved 36 basis points in the second quarter of 2010 and improved 177 basis points from second quarter of 2009
• Non-performing assets improved 17% in the second quarter of 2010 and 63% from second quarter 2009
• Yield on new lease production of 14.56%
• Strong capital position, equity to assets leverage ratio of 30.8%
• Total risk-based capital of 37.87%
 
In the press release, CEO Dan Dyer declares, "We are encouraged by the operating results for the second quarter and the strengthening fundamentals of our business.
"During the quarter, we generated healthy growth in new asset originations at attractive margins. Portfolio credit quality continues its strong performance with lower delinquencies and charge-offs reported this quarter. Looking ahead, our focus is on disciplined growth and capitalizing on the opportunity to serve the growing credit needs of small businesses across the U.S."
The company has increased its direct sales department, changing many of the average statistics of the last year, showing a positive increase in change of direction and success in the current direction:

Full 8K Press Release with financial statement:
http://leasingnews.org/PDF/MarlinLeasing2ndQuarter.pdf
Disclosure:
no position