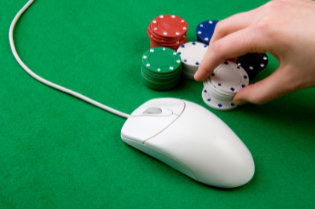 Nevada reports June casino revenue $763.8M, -6.6% year/year; Las Vegas strip -7.6% year/year
The June data shows a further deterioration from the May data ($847M) of -4.7% y/y and Las Vegas strip -6.4% y/y
The Nevada's Gaming Control Board reports it is the biggest drop since last October. Passenger traffic at Las Vegas' McCarran International Airport fell 3 percent in the six months through June, extending last year's record 8.2 percent drop and 2008's 7.7 percent decline.
Ironically the Las Vegas Convention and Visitors Authority reported 3.1 million people visited the city in June, an increase of 4.3%; 18.5 million visitors the first six months, up 4.3% from the same period last year.
The Las Vegas Convention and Visitors Authority reported 82.1% of the city's hotel rooms were occupied in June. The average nightly cost was up 6 percent to nearly $90. They evidently weren't staying at the Wynn or Bellagio's.
The East Coast also had record drops: New Jersey reports July casino rev $363.9M, -5% year/year
- Borgata $64.5M v $64.9M y/y
- TRMP Plaza $15.4M v $18.55M y/y
- TRMP Marina $14.09M v $16.2M y/y
- TRMP Taj Mahal $47.2M v $44.1M y/y
- Slot rev -5.2% y/y
- Table game rev -4.5% y/y
In California, Indian Gaming Casino's are reporting a brisk business, primarily from aggressive winning percentages and regional customers.
In the meantime, Congress is reconsidering allowing internet gambling in the United States.
Reportedly last year, the authorities ordered four banks to freeze the accounts of online payment processors that owed money to some 27,000 people who had used offshore poker sites.
It is estimated American online gambling exceeds $6 billion a year. Congress would like to make it legal in the United States and tax it.
Disclosure:
no position