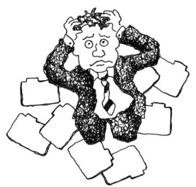 Jasper Banking becomes the nation's 39th banking failure and the ninth in Georgia which leads the nation in banking failures.

The three branches of Jasper Banking Company, Jasper, Georgia, were closed with Stearns Bank National Association, St. Cloud, Minnesota, to assume all of the deposits.
According to problembanklist.com, "Including Jasper Banking Company, Stearns Bank has now acquired a total of 8 failed banks since October 2008 as well as a $730 million failed bank loan portfolio from the FDIC. Stearns Bank is an example of a superbly run bank that did not engage in reckless lending during the real estate lending mania. Lead by super banker Norman C. Skalicky, Stearns Chairman and CEO, the Bank has profited by feasting on the remains of failed banks.

"In 2009, Mr. Skalicky said 'We have been preparing for opportunities, such as this, since late 2006. We began to curtail lending and increase our capital ratios and really focused on this beginning in August 2007. One of our main strategies during that time was to be prepared to capitalize on opportunities prior to the end of this banking cycle.' Too bad the rest of the banking industry did not share Mr. Skalicky's views on properly assessing lending risks."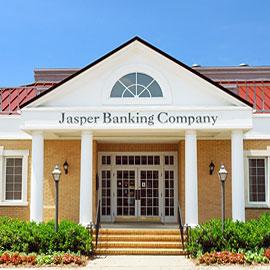 "Stearns Bank, N.A., was founded in 1912, is one of the best capitalized banks in the nation with a Tier One Leverage Capital ratio of over 16% and has over $1.3 billion in assets."
problembanklist.com/jasper-banking-compa.../
Jasper Banking was founded March 12, 1945, the bank had 44 full time employees as of March 31, 2012 at there three branches in Jasper; through December 31, 2009 had 65 full time employees, which fell to 55 year-end 2010 and 45 year-end 2011.
The bank was the second to fail in Jasper, the first being Crescent Bank and Trust company on July 23, 2010. According to the Atlanta Journal-Constitution Newspaper, "Crescent was a heavy lender to subdivision developers, strip retail centers and builders of vacation homes. From 2004 to 2008, Crescent doubled in size from $500 million in assets to $1 billion, fueled by a diet of real estate development loans."
Problems started in 2007 with the collapse of the housing market."
From the March 31, 2009 period to March 31, 2010 the bank had gone from 186 full time employees to 169, net equity had diminished from $56 million to $12.3 million after a loss of $4.7 to a loss of $13.2 with $112.6 million in non-current loans and a charge off of $12.8 million ($9.7 million construction and land development, $1.4 million in 1-4 multifamily residential property, $736,000 multifamily residential property, and $611,000 in non-farm non-residential property, as well as $233,000 in commercial and industrial loans. Tier 1 risk-based capital ratio 1.52%.
The loss share transaction was $617.4 million with the cost to the Deposit Insurance fund of $242.4 million.
In Jasper Banking Company the FDIC estimates that the cost to the Deposit Insurance Fund (DIF) will be $58.1 million. The FDIC and Stearns Bank National Association entered into a loss-share transaction on $106.0 million of the banks assets. Stearns Bank National Association will share in the losses on the asset pools covered under the loss-share agreement.
The Atlanta Journal-Constitution commented, "The bank, heavily tied to commercial real estate and real estate development loans, tried to pull back but succumbed to borrowers who could no longer pay. The region also has been hard hit by collapses of competing banks and the glut of foreclosed property that has hurt real estate sales and property values.
"Chip MacDonald, a banking attorney at Jones Day in Atlanta, said the bank also had a sizable portfolio of loan participations, or pieces of larger loans it bought from other banks."
www.ajc.com/business/minnesota-bank-pick...
The charge offs began in 2009 with $2.3 million, then $3.1 million, and $6.1 million year-end 2011. The first quarter of this year: $2.7 million. Worse were the non-current loans, not being paid, froma jump in 2007 of only $270,000 to $6.4 million in 2008, following each year from $7.9 million, to $19.8 million in 2010 and $25.3 million in 2011. The first quarter saw it at $25 million. Thus the equity had gone from $21 million in 2007 to $3.4 million the first quarter of this year and a Tier 1 risk-based capital ratio 2.65%.
(in millions, unless otherwise)
Net Equity
2006 $19.6
2007 $21.0
2008 $20.5
2009 $17.6
2010 $14.3
2011 $9.5
3/31 $3.4
Profit
2006 $1.7
2007 $1.5
2008 $111,000
2009 -$2.3
2010 -$3.1
2011 -$6.1
3/31 -$2.7
Non-Current Loans
2006 $225,000
2007 $270,000
2008 $6.4
2009 $7.9
2010 $19.8
2011 $25.3
3/31 $25.0
Charge Offs
2006 $586,000 ($527,000 commercial and industrial, $59,000 to individuals)
2007 $94,000 ($90,000 loans to individuals, $4,000 commercial and industrial)
2008 $1.0 ($897,000 commercial/industrial, $225,000 loans to individuals, $20,000 1-4 family res.)
2009 $1.3 ($998,000 construction/land, $125,000 loans to individuals, $80,000 commercial/ind.)
2010 $4.1 ($1.4 construction/land, $1.3 nonfarm/nonres.,$1.1 commercial/ind. $252,000 1-4 family, $33,000 loans to individuals)
2011 $1.4 ($1.1 commercial/industrial, $228,000 commercial/ind., $50,000 nonfarm, $17,000 1-4 family, $18,000 indiv., $7,000 other loans
3/31 $738,000 ($392,000 commercial/industrial, $281,000 1-4 family, $$56,000 nonfarm/nonres., $33,000 loans to individuals, $26,000 construction/land development)
Construction and Land, 1-4 family multiple residential, Multiple Family Residential, Non-Farm Non-Residential loans.
As of March 31, 2012, Jasper Banking Company had approximately $216.7 million in total assets and $213.1 million in total deposits. In addition to assuming all of the deposits of the failed bank, Stearns Bank National Association agreed to purchase essentially all of the assets.
www.fdic.gov/news/news/press/2012/pr1208...
List of Bank Failures:
www.fdic.gov/bank/individual/failed/bank...
Bank Beat:
www.leasingnews.org/Conscious-Top%20Stor...
Disclosure: I have no positions in any stocks mentioned, and no plans to initiate any positions within the next 72 hours.