Charles K. Schwartz, President of Allied Health Care Services, Orange, New Jersey Schwartz, was granted $2 million bail after his arrest last week by the Newark FBI in an alleged $87 million equipment- leasing fraud.
He has been in custody since last Thursday. Bail has been set at $2 million with the collateral to be real estate. As soon as he satisfies this condition, he will go on home detention with electronic monitoring. U.S. Magistrate Judge Madeline Cox Arleo in Newark federal court also ordered him to undergo mental-health treatment.
Meanwhile the Allied Chapter 7 Involuntary Bankruptcy proceedings in Newark, New Jersey appear to moving along in quite a fast speed. The 24 separate complaints were notified of the bankruptcy, with scheduled hearings mostly moved back to October, as objections to Charles K. Schwartz trustee appointment were heard and Schwartz's rebuttal. It appears appraiser, auctioneer, accountants, and attorney firm for the new trustee.
Creditors were able to obtain their choice of trustee over Schwartz's objection and his attorney's original motion. Named was Eric R. Perkins, Esq., McElroy, Deutsch, Mulvaney & Carpenter, Ridgewood, New Jersey.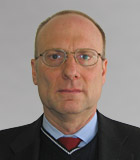 Eric R. Perkins
Partner
Undergraduate
B.A., Columbia College, 1981
Law School
J.D., Washington College of Law, American University, 1984
Mr. Perkins currently serves on the Panel of Chapter 7 Trustees for the United States Bankruptcy Court, District of New Jersey, Newark Vicinage, and has been a member for over ten years. Mr. Perkins has also received numerous appointments as a Chapter 11 Trustee. His Chapter 11 Trustee appointments have been in a wide array of industries and businesses including, but not limited to, the medical and dental fields.
 
Full CV:
http://www.mdmlaw.com/attorney_detail.asp?EmpId=1605
Allied Trustee Appoint Notice:
http://leasingnews.org/PDF/AlliedBKTrustee.pdf
Allied Trustee Appointment:
http://leasingnews.org/PDF/AlliedBKTrusteeappointment.pdf
Trustee Opposition by Schwartz:
http://leasingnews.org/PDF/alliedtrusteebkappointment.pdf
 
Previous Stories:
http://www.leasingnews.org/Conscious-Top%20Stories/allied_health.html
Disclosure:
no position
Disclosure:
no position