by Christopher Menkin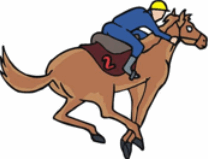 Charles K. Schwartz, President of Allied Health Care Services, Orange, New Jersey, who's company on August 20, 2010 was forced into a involuntary Chapter 7 Bankruptcy, and who on September 17, 2010 was arrested by the Newark Division of the FBI on charges of $87 million fraud charges, now has an Involuntary Chapter 7 bankruptcy proceeding filed against him as an individual for $6,427,789 by Key Equipment Finance, Superior, Colorado, Kingsbridge Holding, Lake Forest, Illinois, Republic Bank, Oakbrook, Illinois, who where the three who field an Involuntary Bankruptcy Chapter 7 against Allied Health Care Services, Orange, New Jersey for $7,911,744.
Over 24 federal and state cases were filed against Allied and many included Schwartz as personal guarantor. De Lage Landen filed against Allied but not Schwartz, but also in Donner Medical, the supplier of the alleged non-existent equipment: LPV 102 medical respirators.
In the Chapter 7 Involuntary filing against Charles K. Schwartz, a motion was made to appoint a Trustee, filed by Nicola G. Suglia on behalf of Commonwealth Capital Corp. A hearing is scheduled for October 4, 2010 at 10:00 AM at MS - Courtroom 3A, Newark. Others have joined the motion.
The major difference between an involuntary and voluntary Chapter 7 is brought by the creditors and requires the debtor to liquidate assets to pay off the creditors ((other distinctions can be seen in footnote (1))
Other creditors are joining the latest action against Charles K. Schwartz as an individual. His alleged wife was not named in the filings. Reportedly when he signed the $15 million note with Sun National Bank, Vineland, New Jersey, and then reportedly collateralized it with his real estate and other assets, his personal residence was not included, according to an inside source.
His wife, said to be his third, according to a reliable source, also did not sign any lease or loan agreements and was not an officer of the corporation nor according to records, did not receive a salary from the company (several who visited the offices said she was present during the time they visited.) Whether the personal residence and wife's assets will remain protected is yet to be seen.
(In a side note to this story, according to a well informed source, while Schwartz was granted bail with $2 million in real estate as collateral and detention to his residence wearing an electronic monitor, he remains in jail as of September 25, 2010.)
The 2008 personal federal income tax returns were filed by Charles K. Schwartz and Laurie Ann Michaels. Perhaps as Charlie Chan would say, "Ah-So! You make numba one mistake:"
For the Federal Internal Revenue Service, Schwartz shows he made $861,031 wages from Allied and $597,524 profit from Schedule C "horse boarding" company called Sugar Mountain, LLC at 86 George Hill Road, Branchville, New Jersey 07826 ), seven rental property income and depreciation, and a schedule K income loss from Allied Health Care Services of $786,116.
New Jersey state income tax shows $11,868,022 in income for the taxable year.
One filing shows what he really made, the other after taking deductions on equipment that supposedly did not exist. While Charles K. went out of the way not to involve his alleged wife or "their" personal residence in the signing of notes or leases, Laurie Ann Michaels appears on the federal state income tax filed in 2008. This may or may not interest the FBI, but it mostly likely will be brought to the attention of the IRS.
The Involuntary Chapter 7 allows Leasing News to bring up the questioning of Schwartz's personal tax returns, as Leasing News has copies of the 2007 and 2008 (IRS could not find a 2006). 2009 was not filed at the time.
Depreciation for 2008 was $1.8 Million:
March, 2010 comment:
"It matches what was on the 2007 & 2008 tax returns but everyone missed the "Other Costs" of $15,918,597—See Statement 5. Statement 5 is for Depreciation and backed up by Form 8916-A and a multitude of depreciation schedules. He gave a perfectly erroneous 2008 tax return and no one not even the IRS, up to this point, caught it because it was way into the return. There is nothing in the MACRS "regs" to justify such a deduction but it kept him from personally paying a huge tax and probably allowed him to get a refund from 2007 return."
(name with held)
March, 2010 comment:
"Apparently they made a decision after the 2007 tax year to invest heavily in assets in order to take their 2007 tax profit of $5.522 Million to a 2008 tax loss of $786 Million. The debt increased by $ 15 Million in 2008. As far as I can see they have continued to invest heavily in the same ventilator units during 2009. There is a very simple fact here. These ventilator units have been out of production for over 2 years and they can be obtained in the open used market for $825 to @1250 in very small quantities. If Allied is in any way involved in their acquisition and is a party to revaluation to an asset, this would be a serious IRS concern since they are using the revalued unit price of $5000 as a tax unit base. This then brings into issue the vendor (Donner) who operates from a garage in his home and belongs to no professional associations in that industry."
(name with held)
Leasing News also has the Donner Medical Tax returns as part of assistance asked in understanding an application. In March, the same conclusion that the FBI made in its criminal complaint was realized comparing the Allied and Donner Medical tax returns:
"This verifies that this is nothing more than a shell corp. receiving a 3.19% commission for being the face of an invoice. ...I can then verify that he is using his own rebuilt full depreciated units. Conservatively there are about 2000 units in that group. He invoices Donner for 97% and Donner adds his commission so that the unit price is $5000. For each unit. Allied takes the profit for the "sale" to Donner. This accounts for the big profits on Allied's P & L and ends the mystery of where they get the units. However, tax wise Allied is now in Recapture territory and any use of MACRS are out of the question."
(name with held)
As noted in earlier stories, several banks as well as Leasing News itself through a source verified the business and personal federal tax returns supplied with the various applications with the IRS.
They agreed, as did Sheldon Player's at Equipment Acquisition Resources, where the bankruptcy trustee is after taxes paid on non-existent equipment. It may be completely different here, as Schwartz was able to write off quite a bit with his business and personal tax returns as evidenced by the 2008 federal income and state income taxes that he and Laurie Ann Michaels filed.
In the meantime, the many lawsuits have been advised of the Involuntary Chapter 7 (Including De Lage Landen, the only one so far who has named Bruce Donner and his company, Donner Medical, the supplier of the equipment and also appearing to be the main witness to the alleged fraud, according to the criminal complaint filed by the FBI.)
(1) Definition United States Court Involuntary Chapter 7
http://www.uscourts.gov/FederalCourts/Bankruptcy/BankruptcyBasics/Chapter7.aspx
 
Chapter 7 Involuntary Bankruptcy filing:
http://leasingnews.org/PDF/SchwartzInvChapter7.pdf
Disclosure:
no position