by David Hayes and Harish Mali
SNL Financial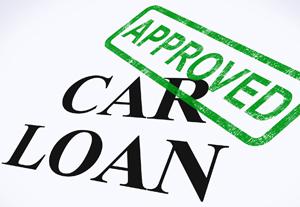 Rates have never been lower for both new and used vehicles. The national average interest rate on a used car loan is only 4 basis points higher than the national average rate of 4.36% for a new car loan.
Credit unions still have the lowest rates. Suitland, Md.-based Andrews Federal Credit Union led the nation with its 1.59% rate on both used and new auto loans. The credit union's seven U.S. branches are in Maryland, New Jersey and Washington, D.C. The credit union also made an appearance on SNL's recent analysis of the nation's lowest credit card rates. New and used car loans accounted for 28.10% and 13.07%, respectively, of Andrews' total loan portfolio at June 30.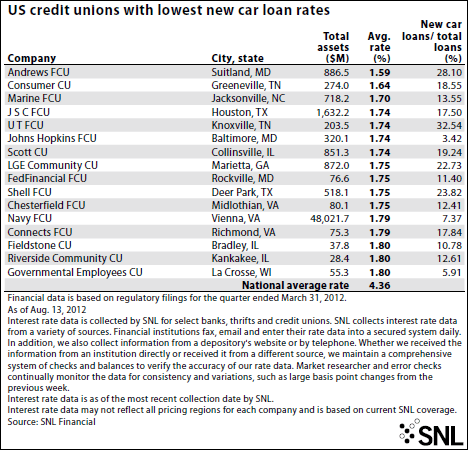 Ironically Montross, Va.-based Peoples Community Bank took the crown on the bank and thrift side for the lowest rates on both used car and new car loans. The company's five branches are all in eastern Virginia. Despite its market-beating rates, auto loans accounted for only 1.22% of the bank's total loans at June 30.
The No. 2 spot among banks and thrifts for both new and used auto loans went to Citizens State Bank of New Castle Indiana. Its branches are all in Indiana, east of Indianapolis.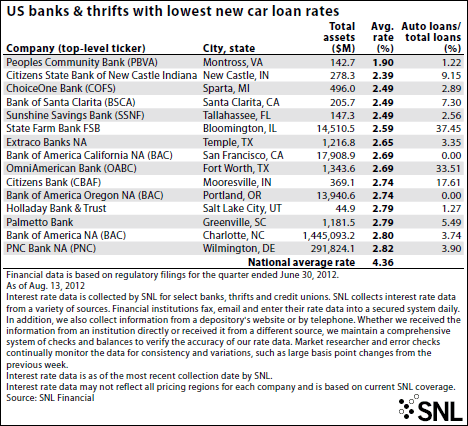 Sparta, Mich.-based ChoiceOne Bank took third in both categories with both its used and new auto loan rates coming in at 2.49%. The bank's 13 branches are all in western Michigan north of Grand Rapids.
Two Bank of America Corp. subsidiaries, Bank of America California NA and Bank of America Oregon NA, made both lists, and Bank of America NA's 2.80% rate qualified it for the new-car-loan chart.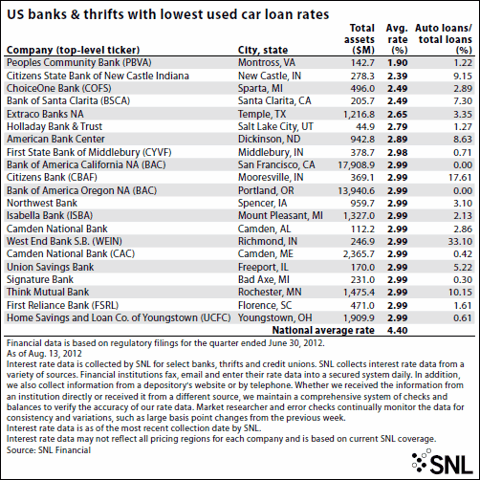 Houston-based J S C Federal Credit Union ranked No. 4 among credit unions for both used and new car loans at 1.74%. The credit union's 15 branches are all in the Houston area.
Both the new and used lists were dominated by credit unions with less than $500 million in assets.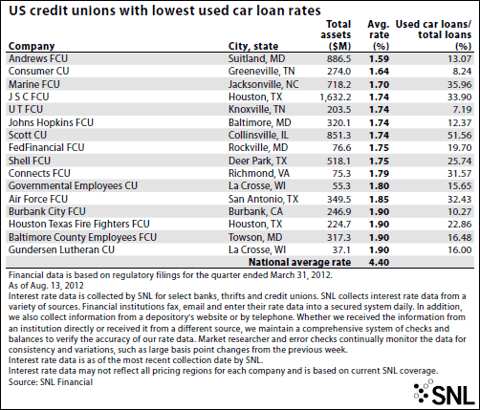 Disclosure: I have no positions in any stocks mentioned, and no plans to initiate any positions within the next 72 hours.