if you can see the chart below taken from yahoo finance, it is clearly indicating that MACD divergence is narrowing now. MACD line already crossed signal line and now it is going below signal line,so it shows that there are more chances of yield on 10 year treasury notes to go down more in upcoming days...

even RSI index is showing that there are more chances that yield will go down because RSI index is 43.52.

china is right now major buyer of US treasuries i.e. 30% of all treasuries issued by US.

growing crude price will also make treasuries attractive, when market starts to tumble.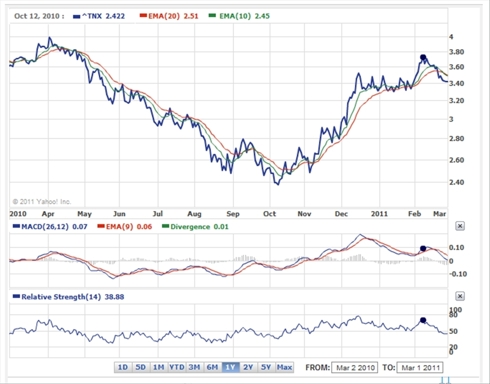 Disclosure: I have no positions in any stocks mentioned, and no plans to initiate any positions within the next 72 hours.