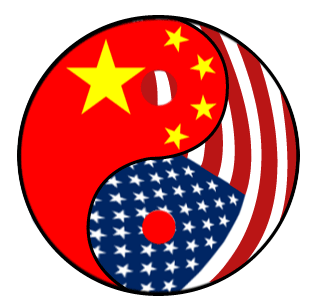 With President Obama scheduled to make his first presidential trip to Beijing this weekend,
China Region Fund (MUTF:
USCOX
) co-manager Romeo Dator appeared on CNBC's "Power Lunch" today to discuss the U.S.-China relationship.
The other guest in the segment was former U.S. Secretary of Commerce Carlos Gutierrez, who stressed that the U.S. relationship isn't the only one that's important to China.
"[Obama] won't be able to give them a public lecture. He's going to find a more assertive, a more confident China. The only thing playing in our favor this time is that the whole of Asia is up in arms about the dollar.

Since the Chinese peg their currency to the dollar, it's giving them a benefit versus the rest of Asia. The only real chance we have here is for Asia to convince China (to let the yuan appreciate)."
Romeo predicted that Asia on the whole will grow in importance for investors.
"I think going forward the Asian countries are going to show stronger growth than we'll have here in the United States and as a result, that's where money is going to flow. So I think [investors] need to make some sort of allocation toward these markets."



Please consider carefully a fund's investment objectives, risks, charges and expenses. For this and other important information, obtain a fund prospectus by visiting usfunds.com or by calling 1-800-US-FUNDS (1-800-873-8637). Read it carefully before investing. Distributed by U.S. Global Brokerage, Inc.

All opinions expressed and data provided are subject to change without notice. Some of these opinions may not be appropriate to every investor. Foreign and emerging market investing involves special risks such as currency fluctuation and less public disclosure, as well as economic and political risk. By investing in a specific geographic region, a regional fund's returns and share price may be more volatile than those of a less concentrated portfolio. Holdings in the China Region Fund as a percentage of net assets as of 9/30/09: Baidu 2.12%, Ctrip.com International 1.68%. The Shanghai Composite Index (NYSEMKT:SSE) is an index of all stocks that trade on the Shanghai Stock Exchange. #09-806