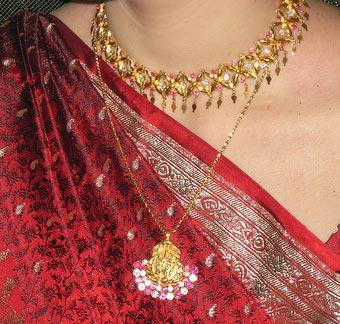 Gold is trending back up as we receive news of greater gold demand and higher inflation risk.
The Bombay Bullion Association says India imported far more gold in 2009 than previously thought. The new figure is 300 to 350 metric tons, compared to the original estimate of about 200 metric tons.
India has historically been the world's largest market for gold, but its buyers are extremely sensitive to price. It could be a good sign going forward if Indians are strong buyers – they may be thinking that the current price range is here to stay.
I spoke to Josh Lipton at Minyanville this week about my recent trip to India, where economic activity is bustling as confidence returns to the market. Regarding gold, I suggested to him that November's huge gold purchase by India's central bank may have played a big role in lifting retail confidence.
Josh also asked me about gold stocks and I said what I always say – the key factors to watch for mining companies are (1) growth in production per share, (2) growth in reserves per share and (3) growth in cash flow per share.
Today's upward move in gold was credited to rising inflation fears as the U.S. economy recovers. A report came out saying that private-sector job losses in December were the lowest since early 2008, signaling that perhaps the economy is getting better and that inflation could be coming.
We'll learn more later in the week after the official employment numbers come out, along with the minutes from the latest Fed meeting that may hint toward higher interest rates, which may be a risky move given how fragile the current recovery appears.
All opinions expressed and data provided are subject to change without notice. Some of these opinions may not be appropriate to every investor. By clicking the link above, you will be redirected to Minyanville.com. U.S. Global Investors does not endorse all information supplied by this website and is not responsible for its content. The following securities mentioned in the Minyanville article were held by one or more of U.S. Global Investors family of funds as of September 30, 2009: Randgold Resources Ltd., Goldcorp Inc., Yamana Gold Inc.
Disclosure:
Long GOLD, GG, AUY,